1968 Chevy II Nova, Central Arkansas
I did this upgrade on my 68 a couple years ago and Dad decided it was about time to get some real stopping power for his 68. The hardest part of this conversion for a couple of old guys like us is the under the dash work. After a couple of hours laying under the dash trying to get the brake rod disconnected from the brake pedal. We finally decided to pull the steering column. Should have done that from the start. Now we have the power booster and mastercylinder installed. You have to move the brake rod to the lower hole in the brake pedal. I leave the return spring in the top hole to avoid the brake light switch.
Now that the hard part is done Dad starts removing the drum brakes.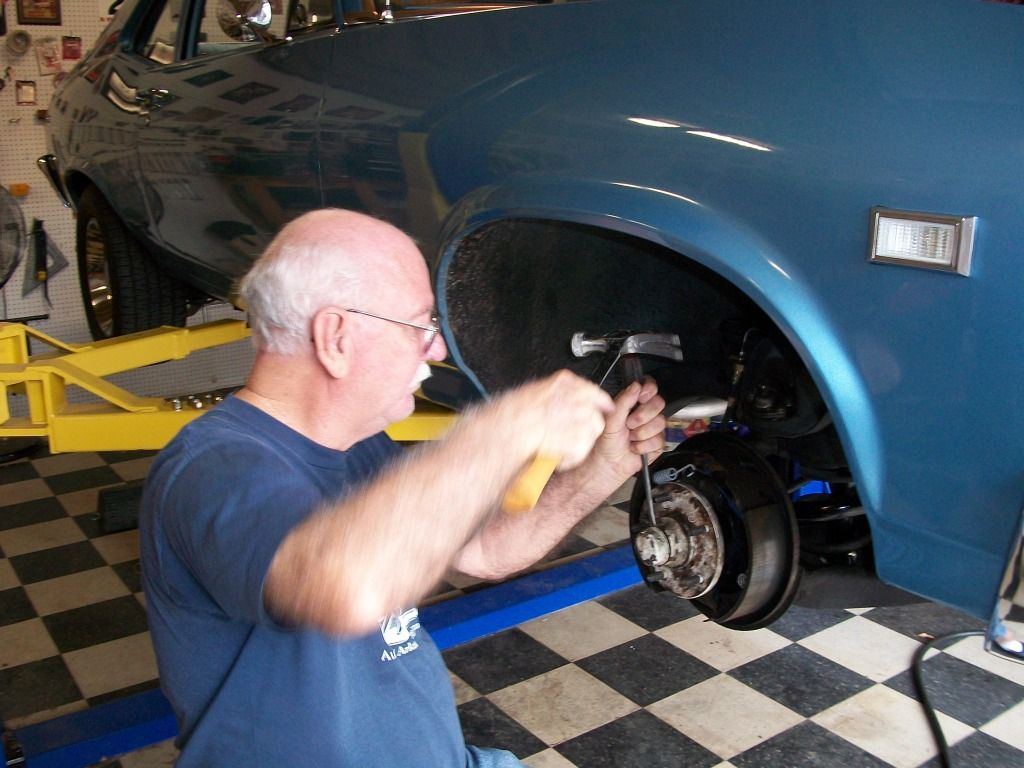 I have to get in there and help as well.
Finaly got it stripped down to the spindle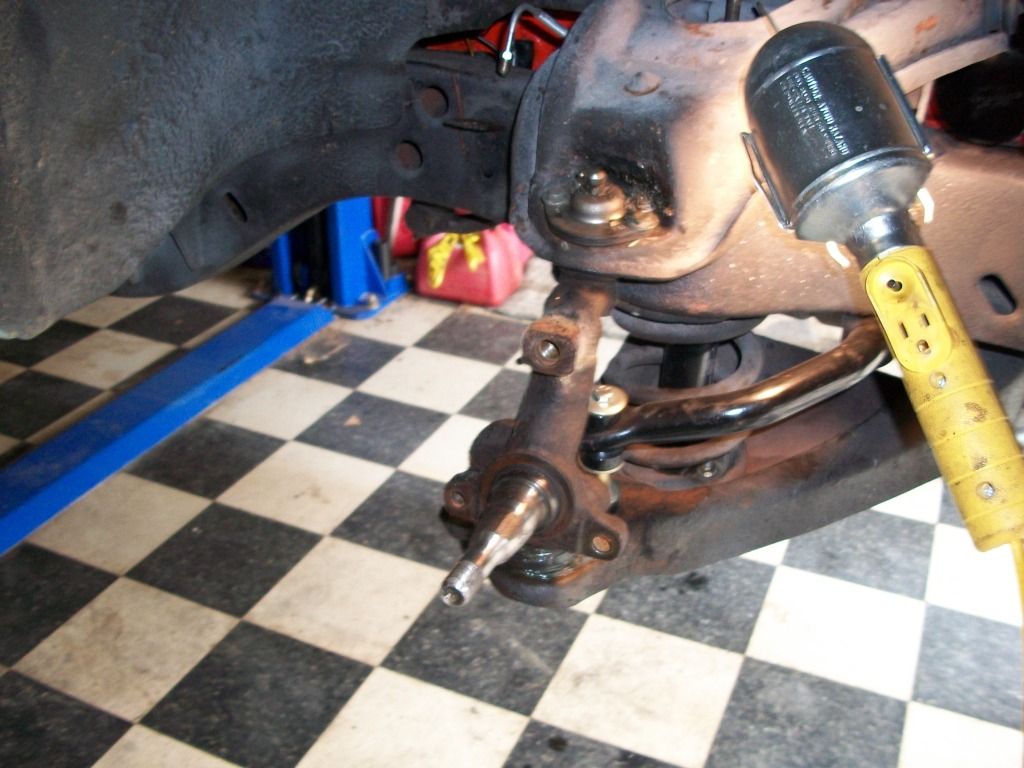 The new rotor mounts right on the old spindle.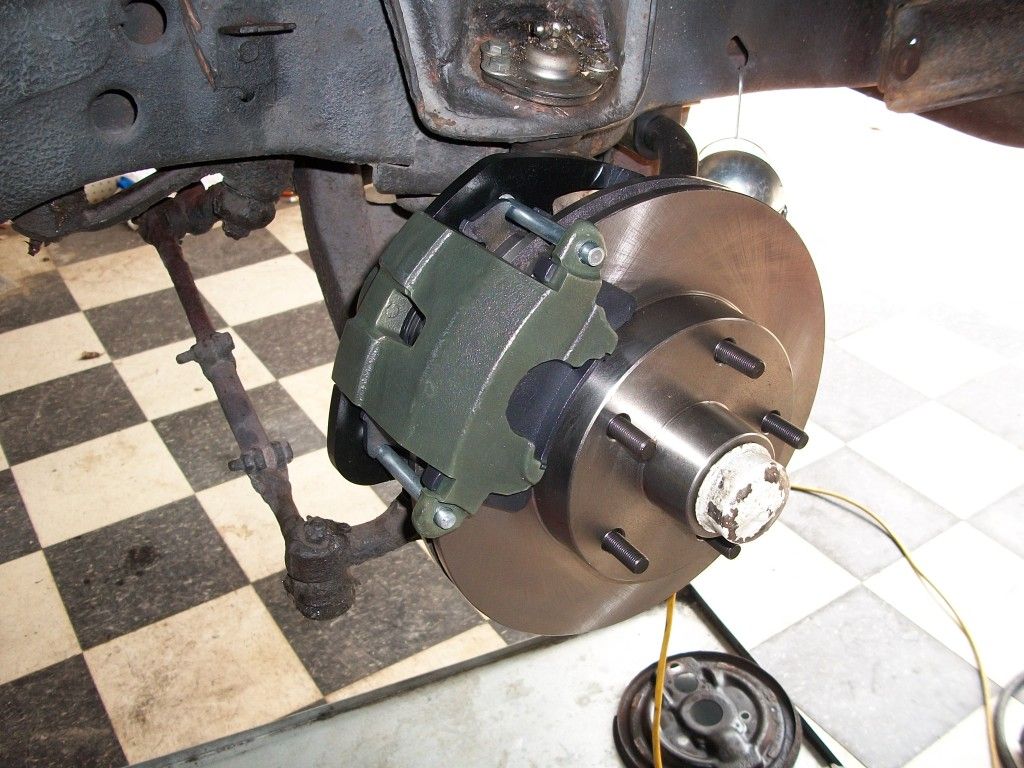 For the most part this kit is a direct bolt in. We had to file a little on the driver's spindle to get the caliper bracket to lay flat. I'm only talking about 5-10 strokes with a file. The bearing caps they send will not fit the rotors. They didn't fit on mine 2-3 years ago and they didn't fit on Dad's this year. Fortunately the original ones fit fine on the new rotors fine. They send you some small brake line extensions that you are supposed to be able to add to your old lines to match up with your new porportion valve. They don't. If you order this kit go ahead and order the front/rear hard line kit for $79. That is what we are waiting 7-10 days for to complete this project.