Discussion Starter
·
#1
·
Okay, the
Learns to Weld
thread is pic heavy enough that I figured I would start another to show on my progress on the cowl sides. Here's what I started with: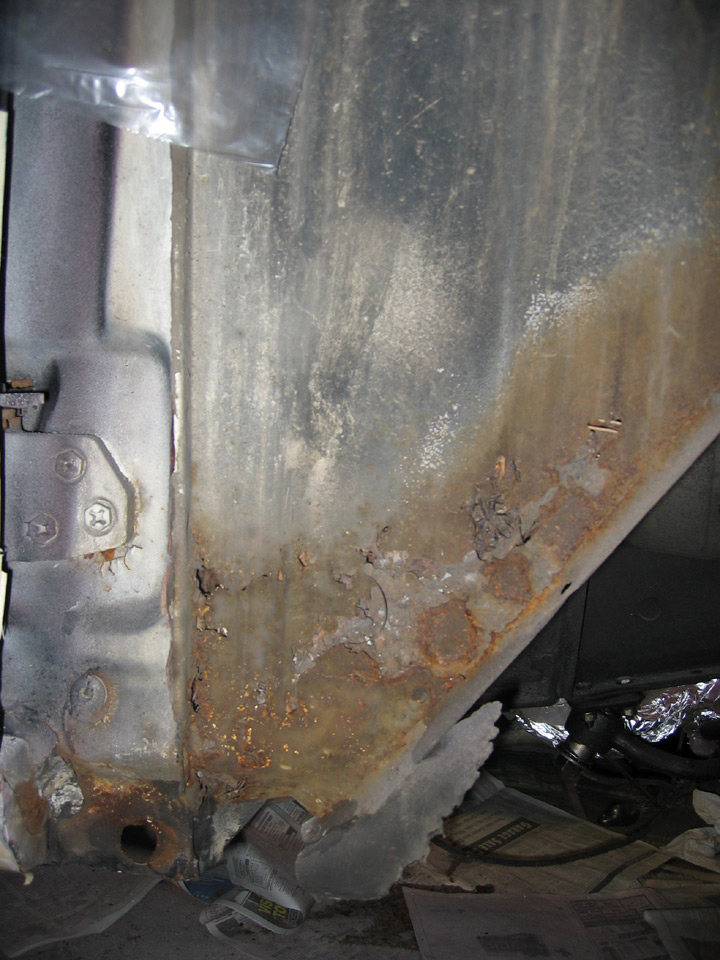 I had no idea the cowl sides were this bad until I removed the fenders in late summer of 05. Something to keep in mind if your car has spent extended time outdoors.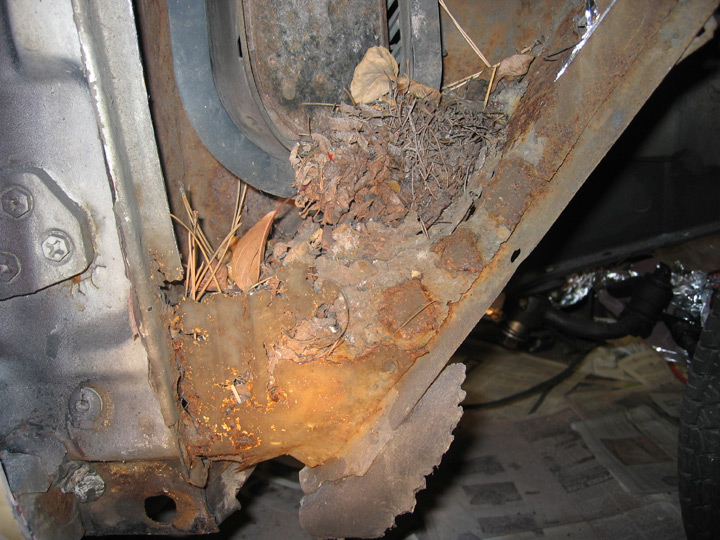 I was able to get donor cowl sides plasma cut from a 63 wagon by our own novajoe. Lucked out on that one, he had cut them previously for someone who never picked them up. Anyway, I took the donors apart at the factory spot welds with a blair rotabroach spot weld cutter on a power drill. I've used these cutters quite a bit now, and I like them a lot. Here's a pic of the passenger side patch cut out and clamped in place. Note that I have some bigger-than-optimal gaps, due to me being new to the whole metal cutting thing:
After a bunch of practice detailed in the other thread, I finally did some welding on the car. Here are the initial tack and plug welds: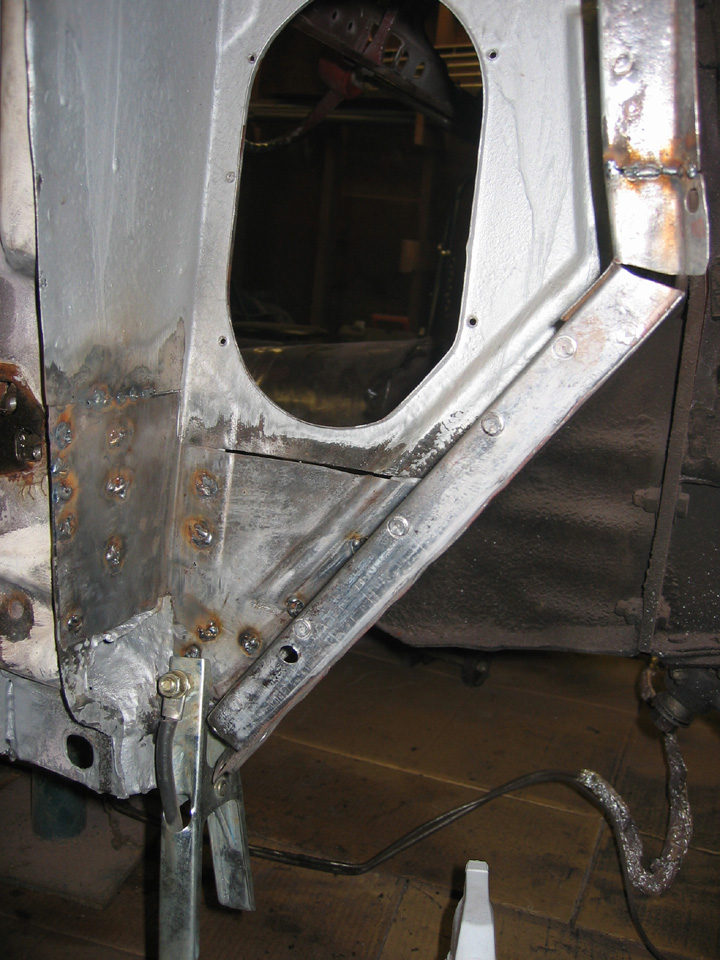 Filled in: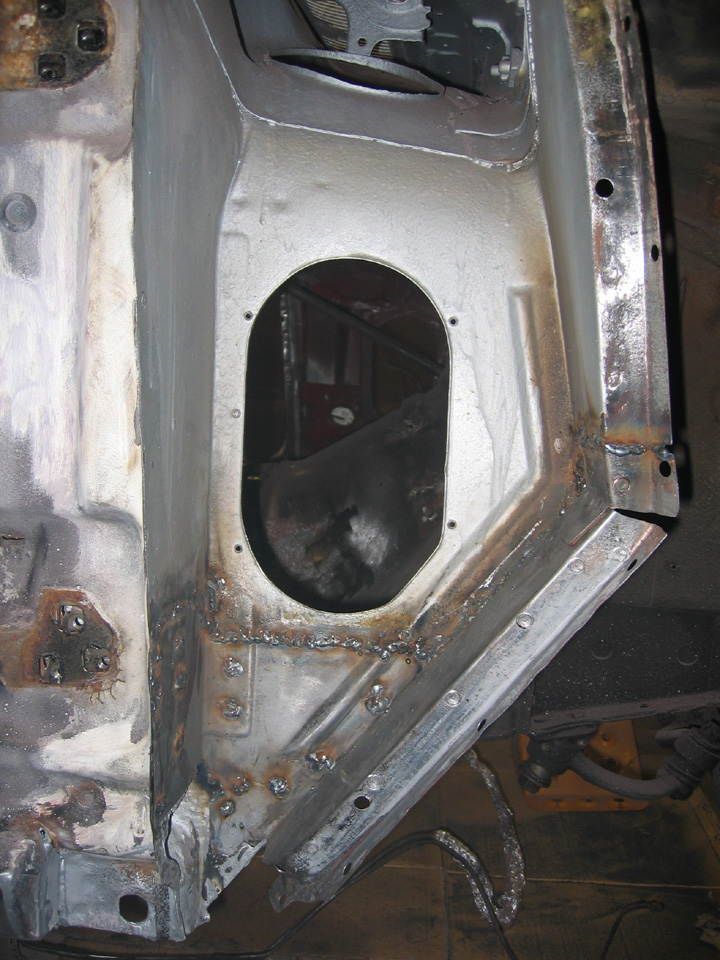 Ground down: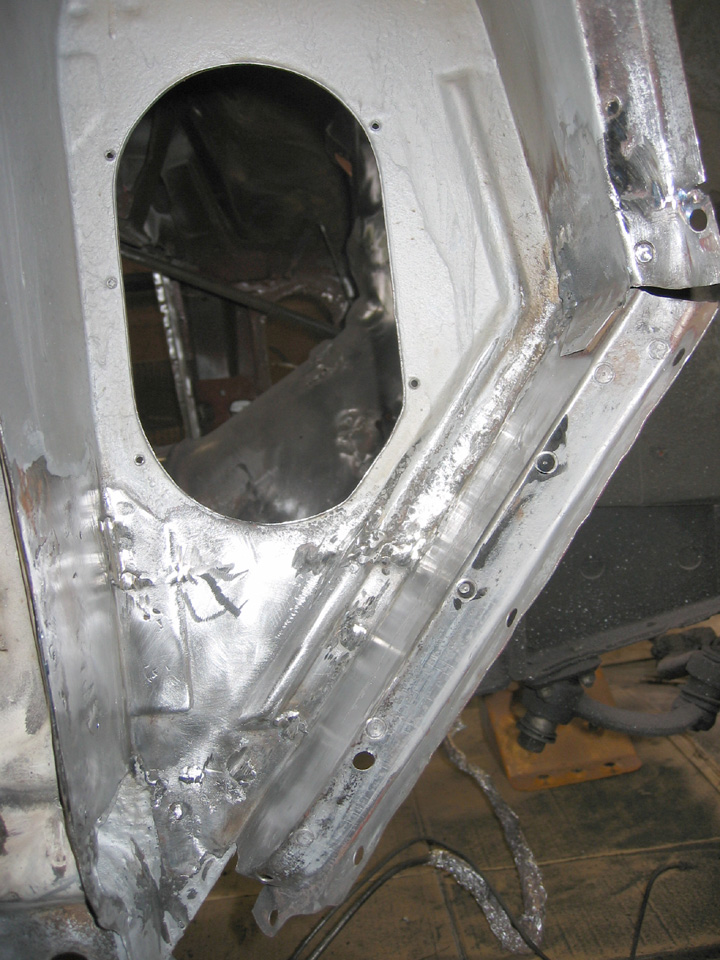 In the next few days, I'll get the outer skin on to complete the side.