Discussion Starter
•
#1
•
Got tired of dealing with my tailights, brake lights, and turn signal not working all the time. The bulb wasn't coming in good enough contact with the two metal strips in the bulb housing. I tried to bend them up to put more pressure on the bulb contacts, but they'd just wiggle enough later on and not work again.
You can see the two metal contact strips down inside the plastic housing:
So for my final fix, I took the bulb, and soldered on some additional solder to make the contacts stick out more (the original contacts are just solder anyways, once you heat them up, they melt right into the new solder). I didn't take a picture, but I sanded down the solder to make it more even for better contact.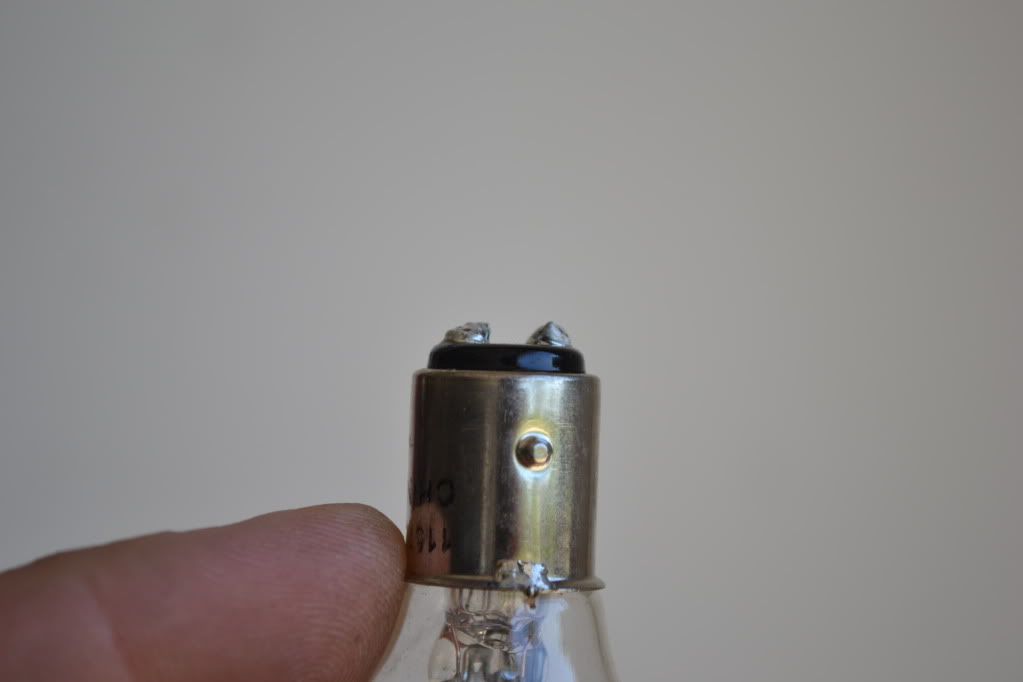 Works like a champ. I moved the bulbs around after it was done, and they stayed on the whole time. Problem solved. (for now!! LOL)
I don't see why this wouldn't work for single filament bulbs either.