Discussion Starter
•
#1
•
my first components to be installed on the Moordoor project... far from finished but i thought i'd share in my :drool:ing
OOOOH YEAH!!!
thanks Chuck! this stuff really looks great and installation is a breeze too! :thumbsup:
going to remove the frame plates and repaint satin black, still need to rework the rack lines but that's cool i've seen the threads. need to blast the spindles and LS calipers, waitin' on the brackets & rotors. my hubs are done, i have the springs, no shocks or saddles... yet.
just thought after working my garden this morning i'd try and get the shop a little more organized... no better way to do that than to assemble some components. so that's where that came in. working in the area i'm going to park the Moordoor so the clip won't really be in the way...
speaking of in the way...
anyone need a coin-op bar pool table? :devil:
more to come... lots to do and i've only got 'til 12-21-12 so you know i'm in a hurry.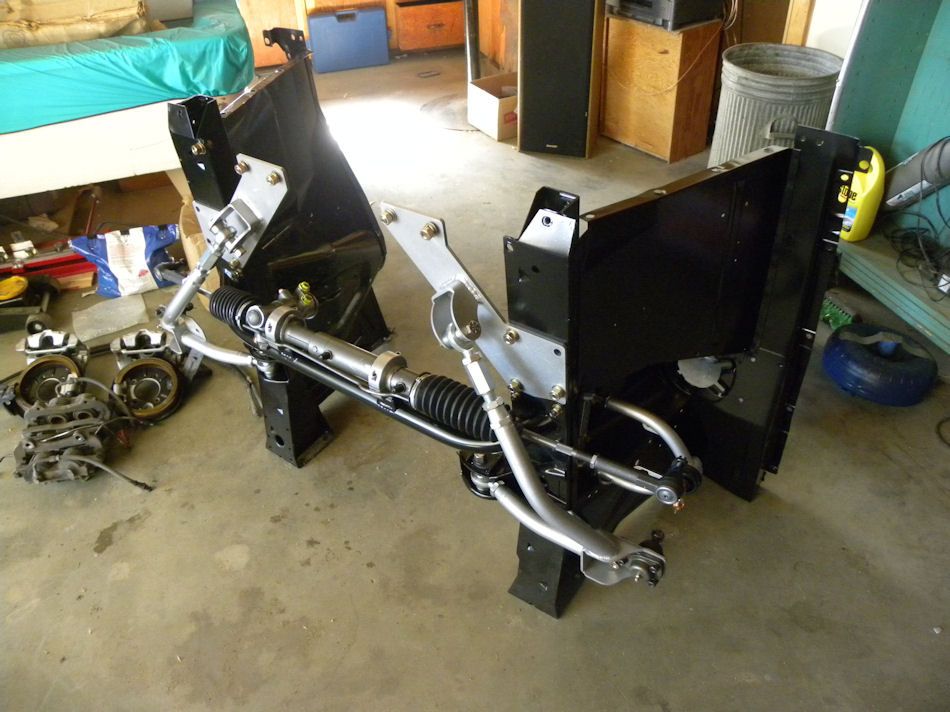 have fun...