Ok...here's my delimma. I have a the dual resevoir fat corvette style master cylinder with a disc/drum porportioning valve. I ordered a pre-bent 66 L-79 front to rear brake line. The problem is the line goes from the front to the rear on the passenger side. This is not correct for a dual master cyl car (such as the 67). The 67 ( I was told) goes up the driver side through the steering knuckle direct to the master cyl/proportioning valve. A single resevoir master cyl line would come up and meet on the passenger side front brake line. Is this correct?
Questions:
1) should I just splice in the L79 brake lines as it comes up the passenger side and run it across the front frame brace over to the driver side where the master cyl/prop valve is?
2 should I just order a pre-bent 67 brake line and hope it comes close to my aftermarket proportioning valve?
3) should I just make a front to rear brake line from scratch?
Here is my master cyl and proportioning valve: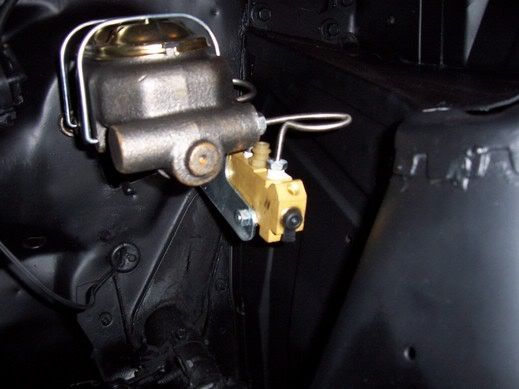 Is this where my front brakes connect?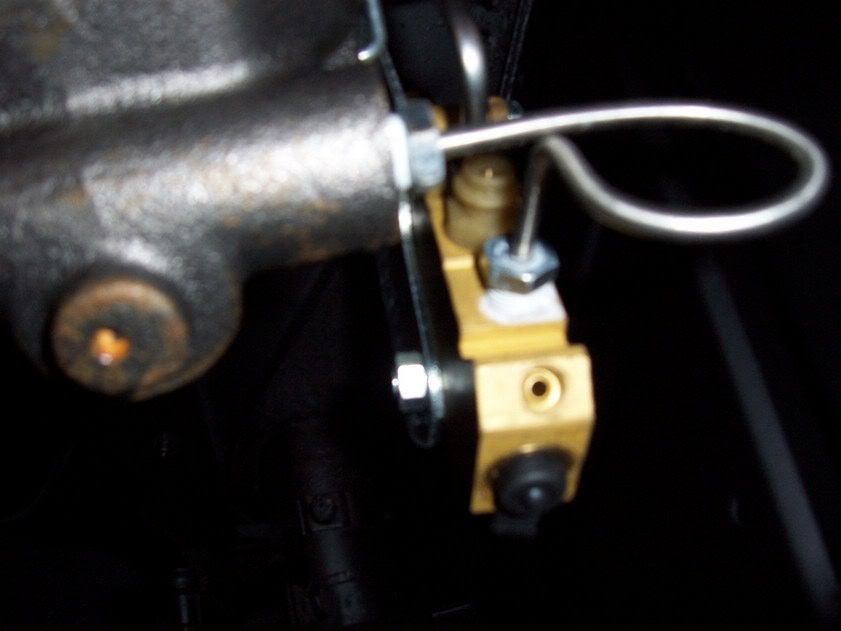 Is this where my rear brakes connect?
What is this plastic peice? A bleeder? How do I properly bleed this dual cyl master cyl through the proptioning valve?
What's the brass fitting on the rear section of the proportioning valve? Is this the adjustment for the front to rear valve?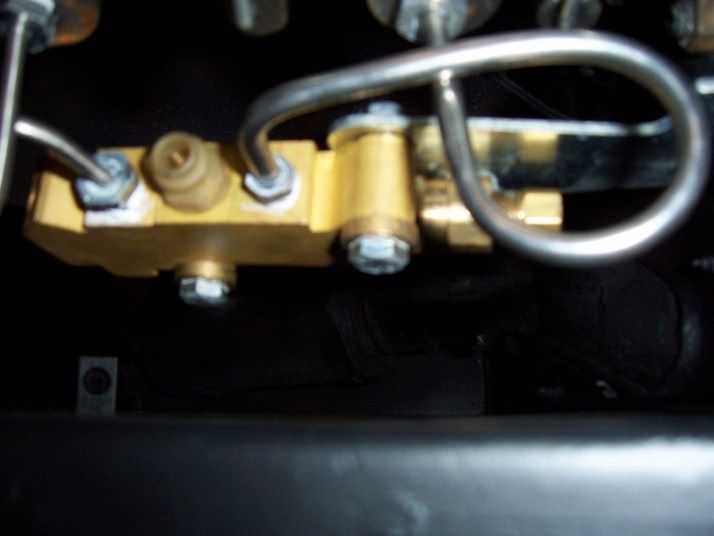 Sorry for all the dumb questions.
Dave