First of all, I want to thank all you guys for even taking the time to read this post, let alone comment. This is my first engine-buildup, going in my beloved Nova 25 years in the making and I only want to do things ONCE and RIGHT! After researching many archived posts and doing my homework, this is what I come up with. If I am doing something wrong, please advise. Thanks
I determined I need the larger front seal. Am laying out my gasket strategy, think I have everything set up properly and wonder why one gasket has the blue face up and the other doesn't. Not sure it matters but figured it would be graphically symmetrical.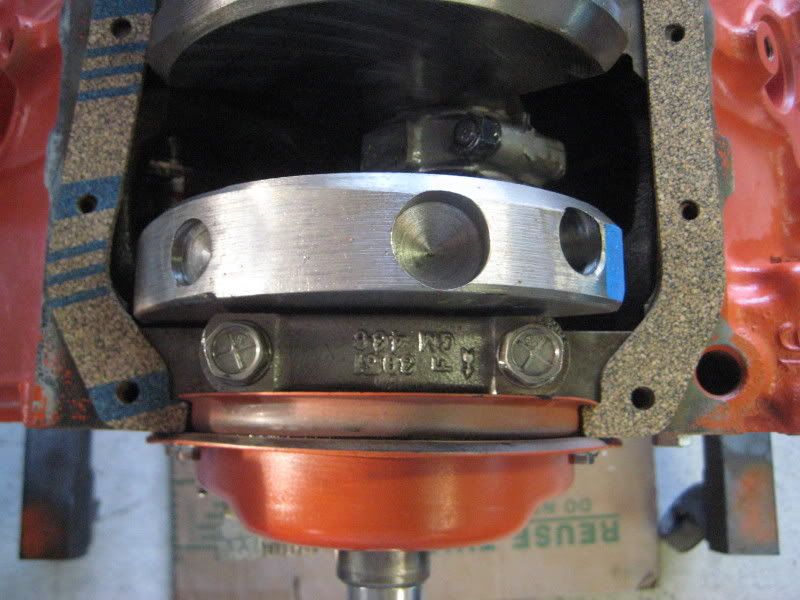 Figure I'll lay down the cork side gaskets first. Get them set in with a light smear of black adhesive. Timing cover intersection is nice and tight. Rear has some clearance. Wondering if it looks ok. Also, while you're looking at the front, let me know how the timing cover install appears. To me, I notice a slight wave along the side....wondering if its a potential leak.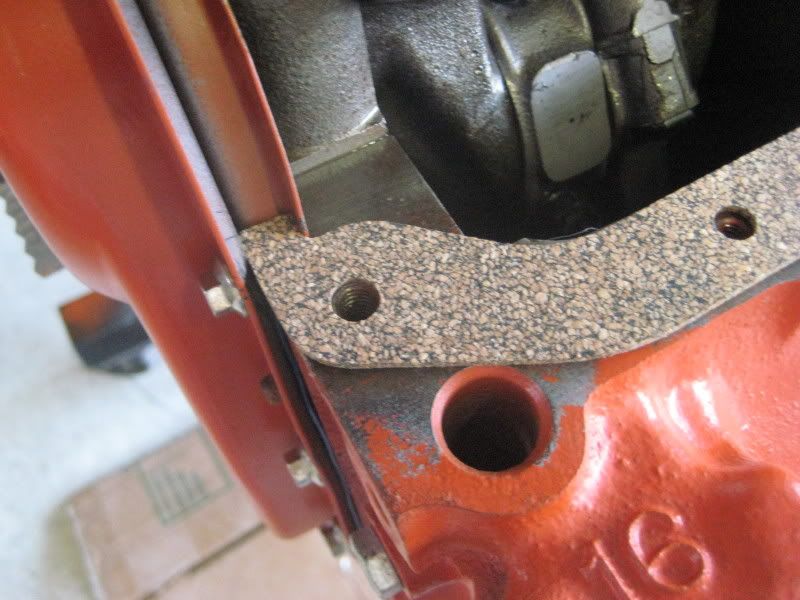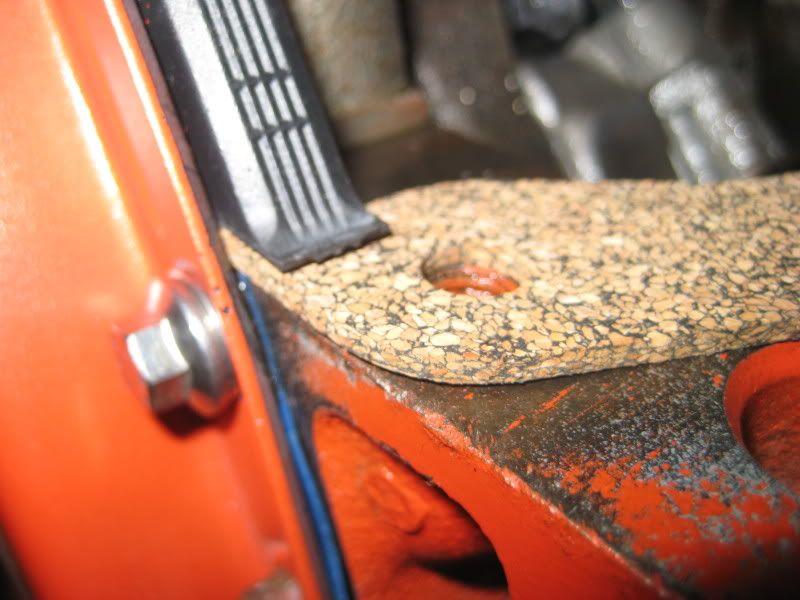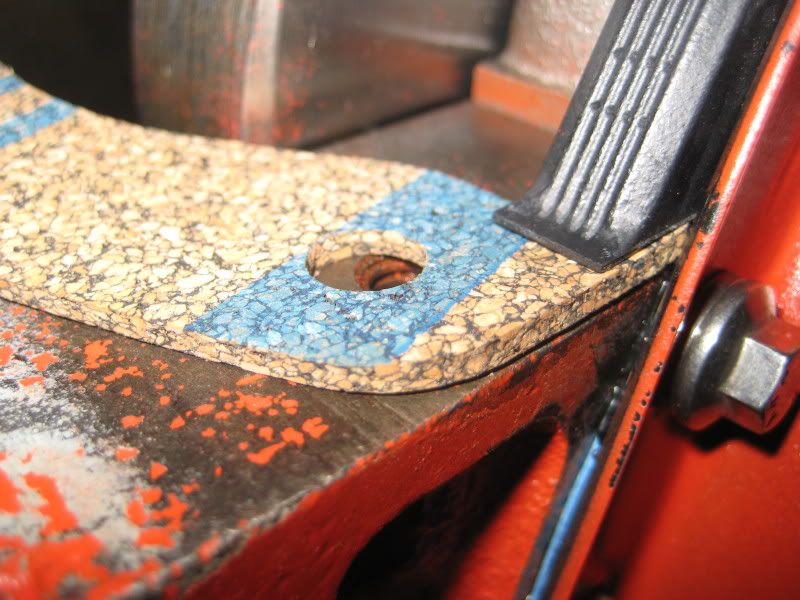 I always knew about a 2 piece seal but never installed one and saw how it went. The rear main cap is on. My machinist did that. So I assume , one half of the seal is already in there. I just can't see any evidence of it though.
Anyway, I figure after the sides are down, I lay in the rubber seals with a neat glob at the 4 corners (especially at the rear, where it appears some of the rtv will actually ooze down BELOW the seal area...). I also heard about the seals needing to be installed in proper orientation, something about a lip. But I don't see anything like that on mine. I am figuring it was the other half the machinist did.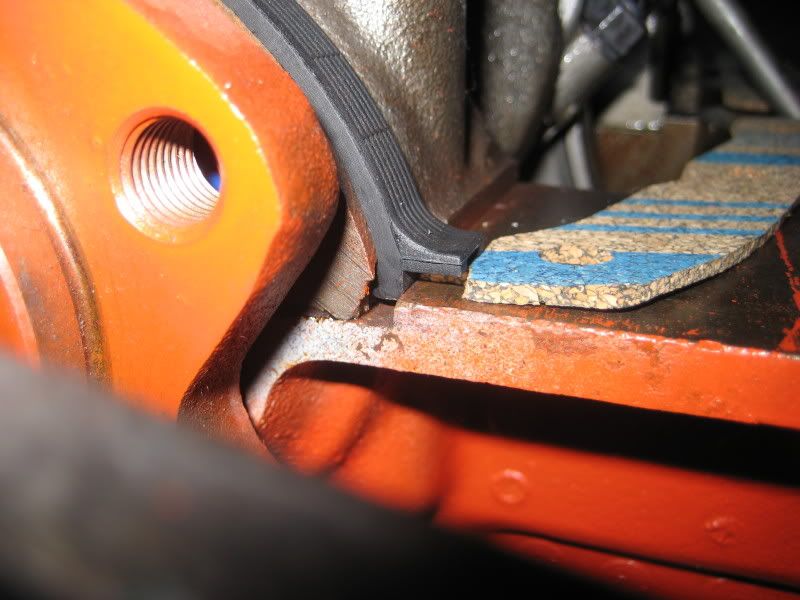 Milodon pump seems very well made and the milodon pickup came with some interesting instructions....manufacturer does NOT recommend welding. As far as the supplemental retainer (as shown in the pics) I am really not sure I need it or want it. Nut coming loose could be a potential problem. What do you think?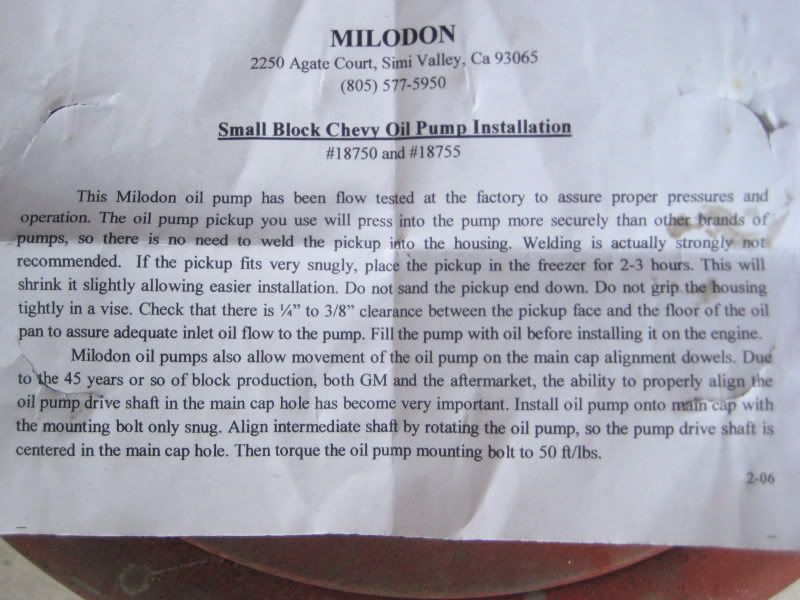 Question on this plug. Got some sealant on there, got it in reallly snug but it sticks out a bit. Any torque specs for these or guidelines?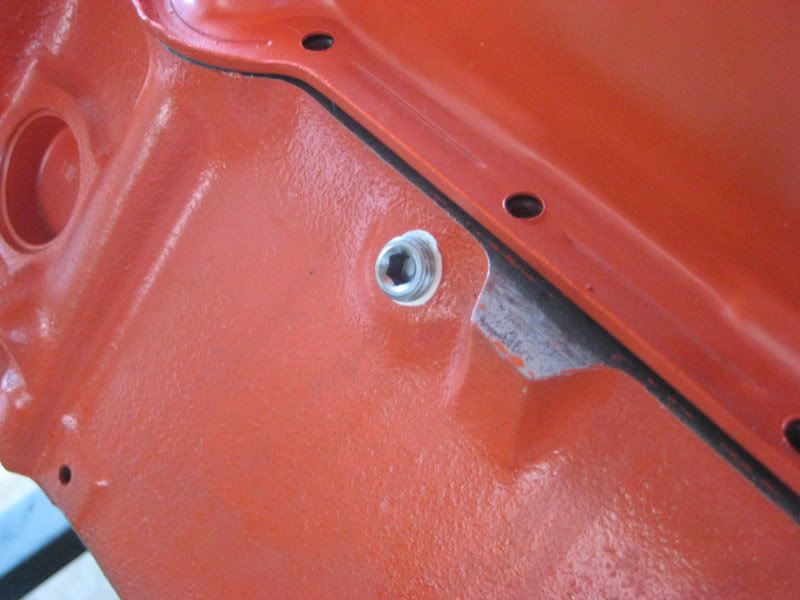 Other than that, I'm taking some members suggestions and redoing my frame with a glossy chassis black. I think its a good choice. Got some Cast Grey paint from Ground Up on the spindles and steering arms and I really like it. Nice deep metallic. Will contrast even more once the frame is shined up.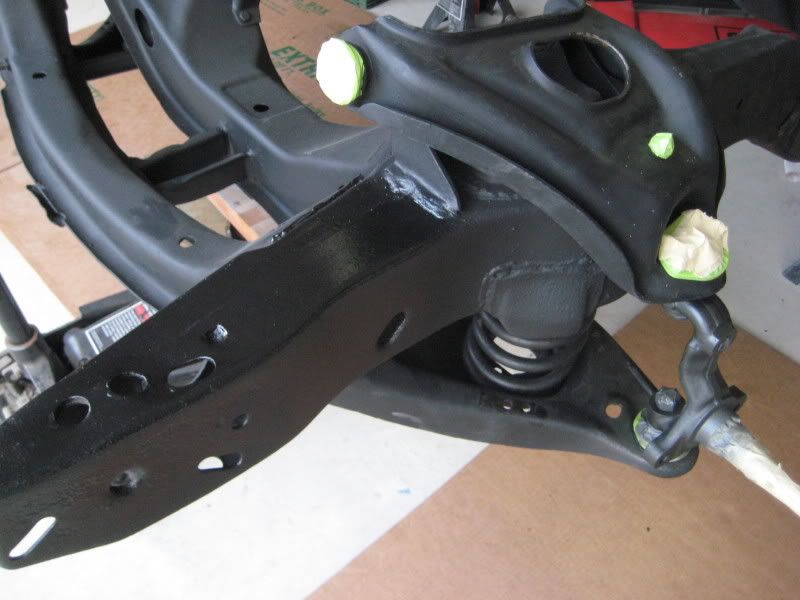 brakes coming up next!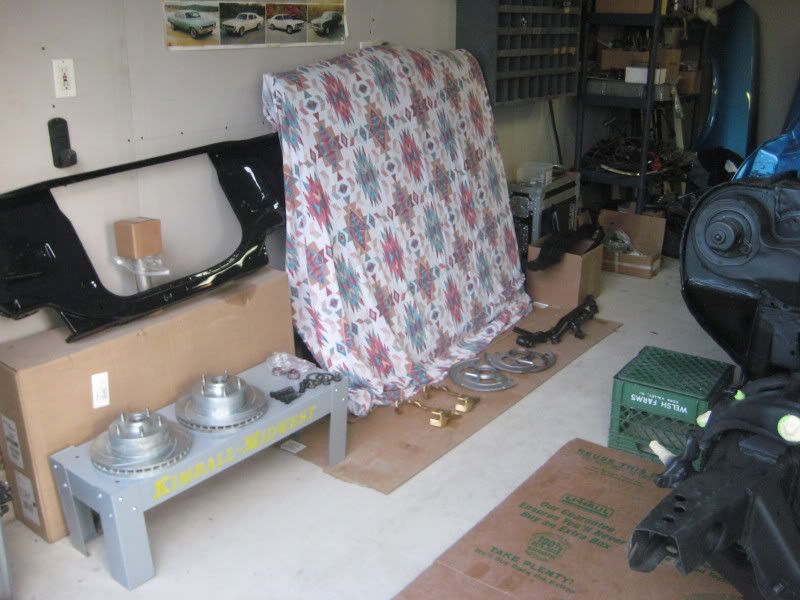 Again, thanks for checking this out and helping me out!