Discussion Starter
•
#1
•
I hit a couple little local shows this weekend.........on foot
Would love to have a finished car to drive but was glad to just get out and see what others were up to this spring. Now keep in mind "this ain't Cali" so we don't have a bunch of big shows round here and there's not any "Nova Shows" or "Mustang Rallies" or "Mopar Madness" stuff going on. Just car folks bringing what ya got and everyone's your friend..........'course the "best friends" will be driving something with a "Bowtie" either on it or in it
Anyways heres a few pics and hope you all enjoy seeing what's in my neck of the woods.
First off I was somewhat dissapointed in the Nova showings for the day....only saw three, and the one show is usually good for a dozen or so
Here's my friend Tom's '70 plain jane w/SS badges at a little cruise in I stopped at on my way to the other show.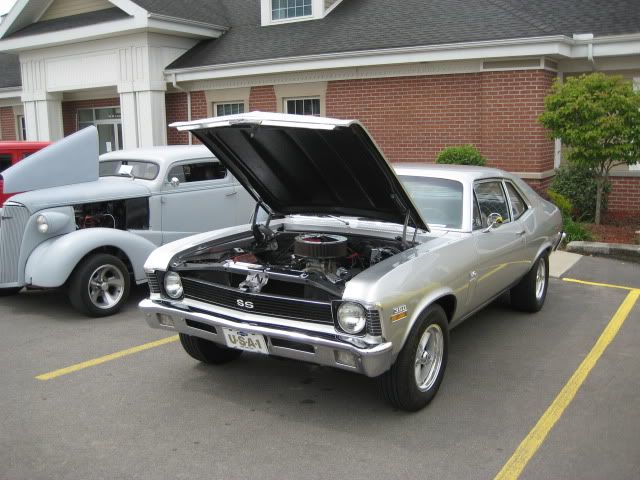 The other show I went to is held at a vocational school where a longtime friend of mine teaches auto body and helped the school VICA club start an annual show to raise money for the school over twenty years ago. This is an open show and you're liable to see anything from a Stanley Steamer to a new Challenger.
......spotted this Hatchback w/3rd Gen front clip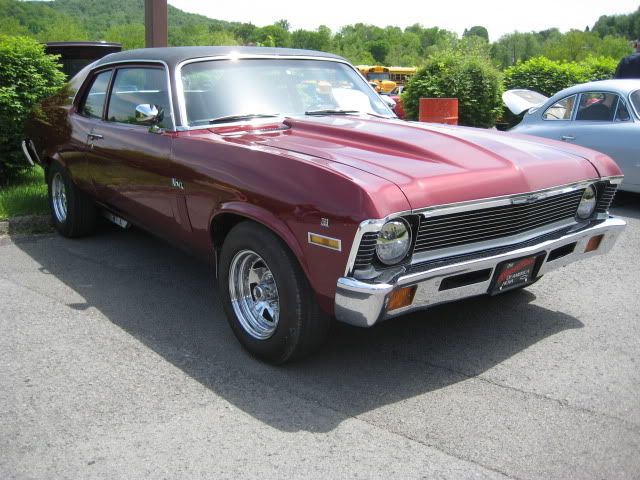 ......always a few "radicals" in attendance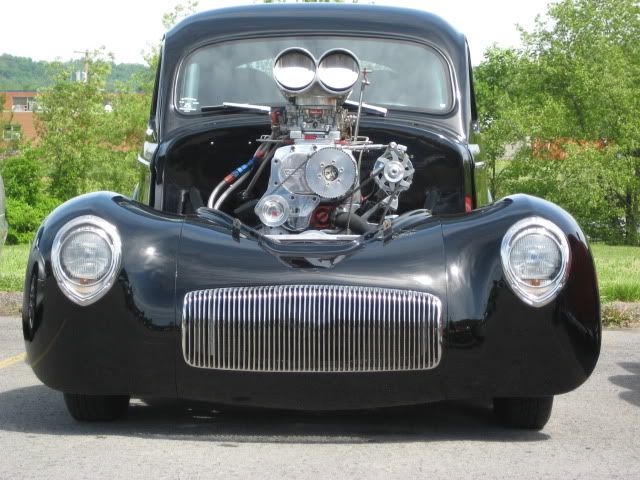 .......like my friend Ron's Blown '37 Dodge PU, it's been on the road approx 10 years and gets the crap driven out of it!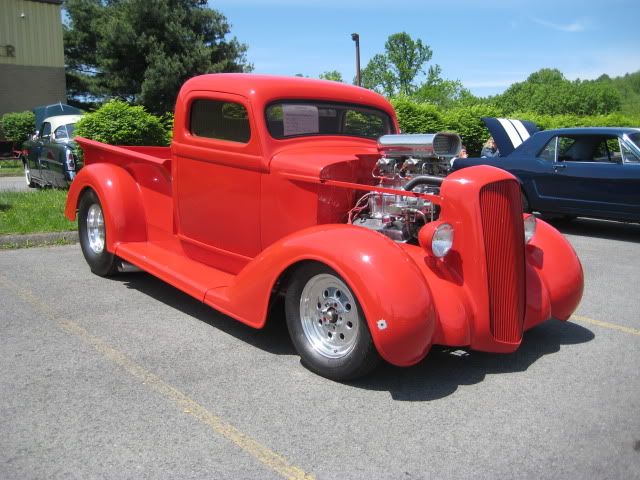 ....'70 Monte, I've got a big soft spot for these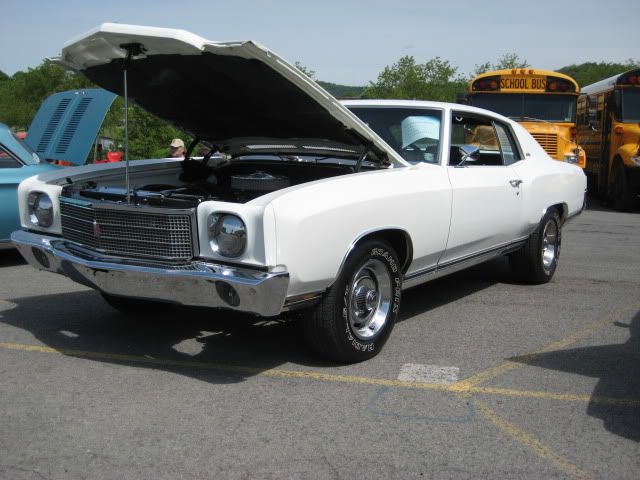 ....here's a pretty cool Corvair, Danny has a rod shop and will do a quick build every now and then and this is one of those.......he kinda fell in love with this little ride and has been cruising it for a year or two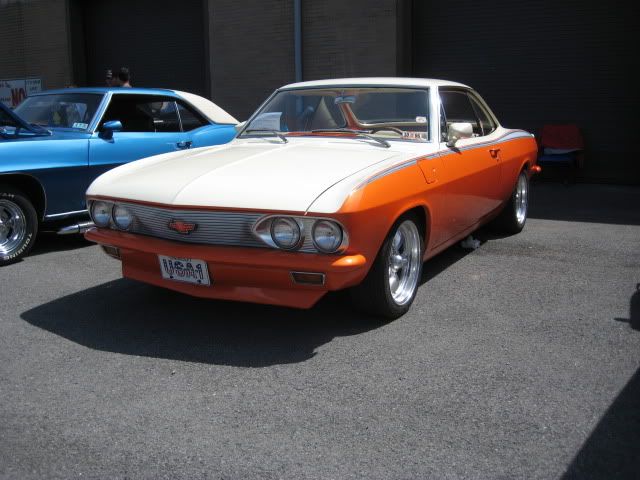 When's the last time you saw a Cosworth Vega? This one looked "Barn fresh"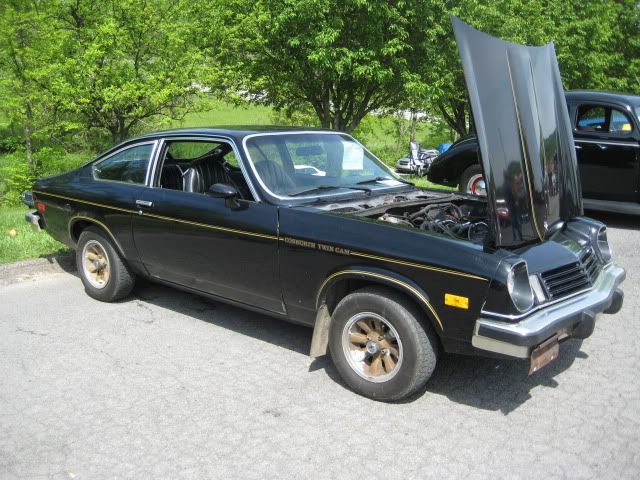 .....one of the nicest "bone stock" '34 Roadsters you'll see!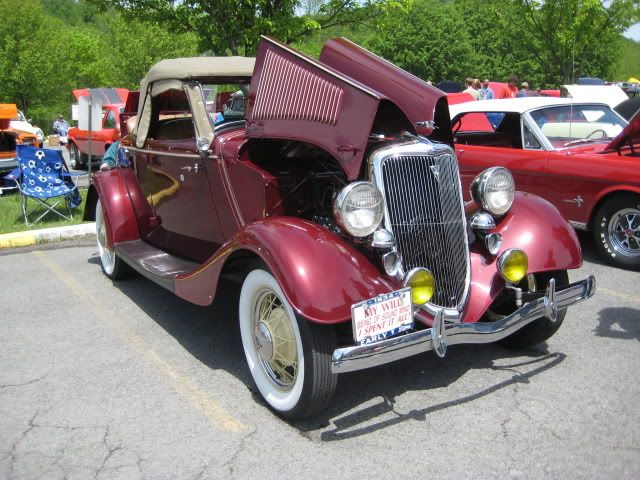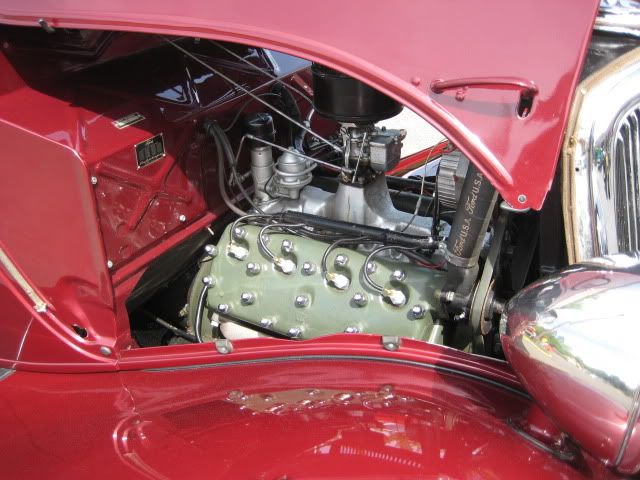 Another engine compartment that caught my eye......340/4spd Demon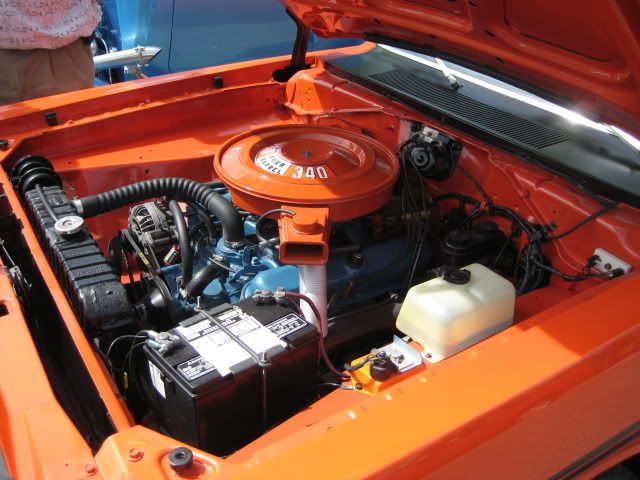 My teacher friend did the body mods and paint on this '50 Lincoln....Chevy 454 under that big hood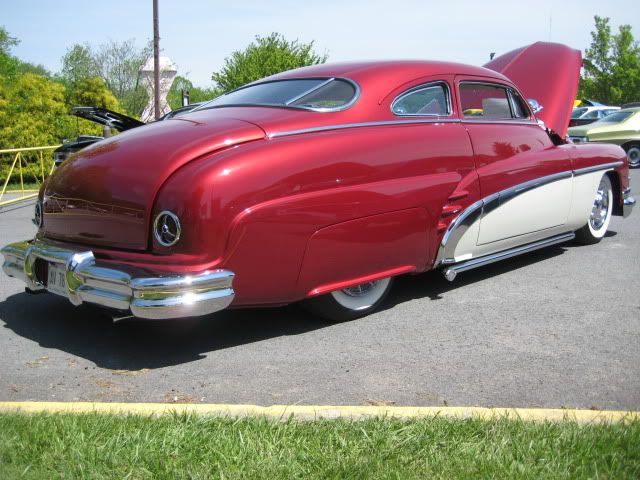 Here's what ya do when you have a frame, a cowl, four fenders and a pile of oak lumber.........this little Model A pickup would make any cabinet maker proud :yes: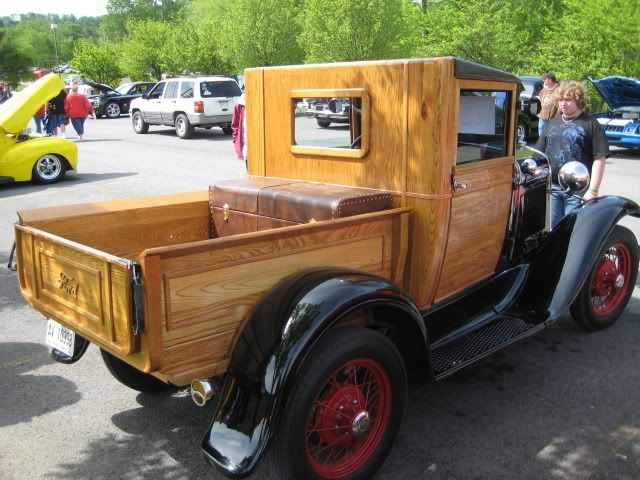 My friend George's 4spd, dual quad, posi traction 409! This sweet bubble top had a rotissere restoration a few years ago that would put most cars on the trailer for the rest of their life.........but not George:no: This thing gets driven and driven hard!
How 'bout a "Rat Bug"........throw the fenders away, extend the front about 10 inches, shoot some flat black and hit the road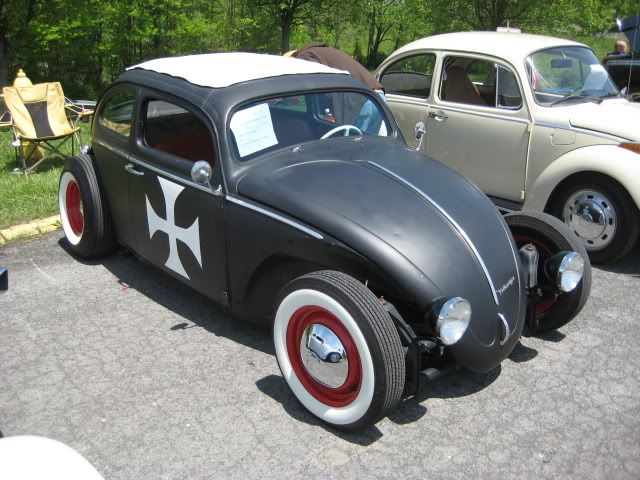 These guys were passing through and stopped by..........didn't get their whole story but they were still giggling like school girls and had obviously had a blast in the dirt somewhere earlier in the day...........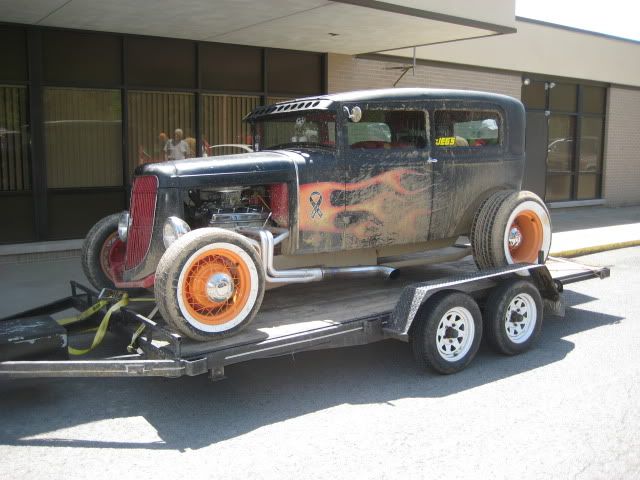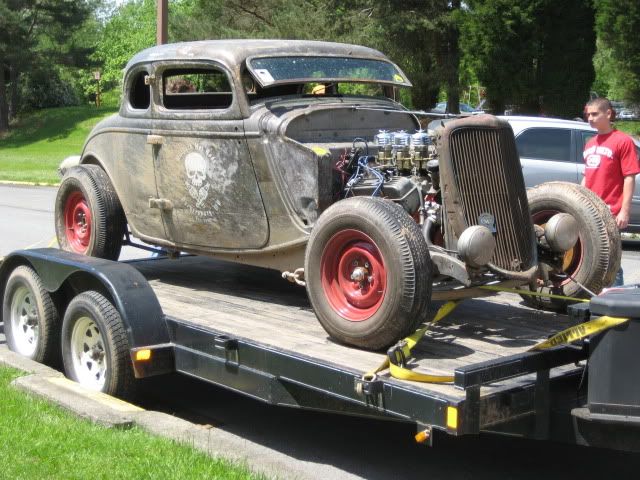 This guy's dad is a few years older than me and lived down the road from me when I was a kid. He had a lot to do with getting me interested in cars and he passed it all on to his son too. I never get tired of looking at Jason's '54 Glass Top Ford. This bagged mild custom runs a Chevy smallblock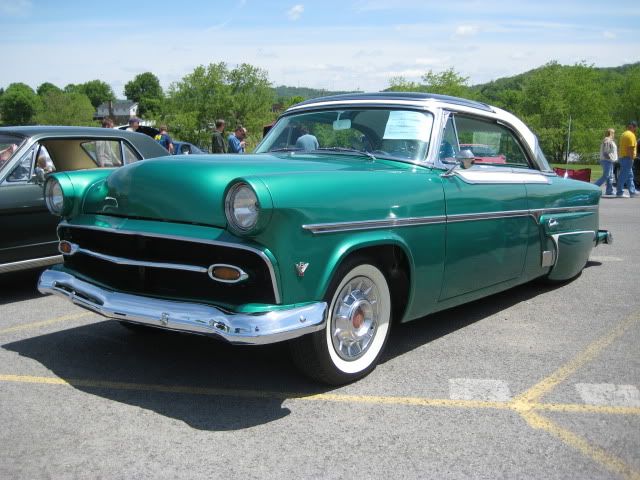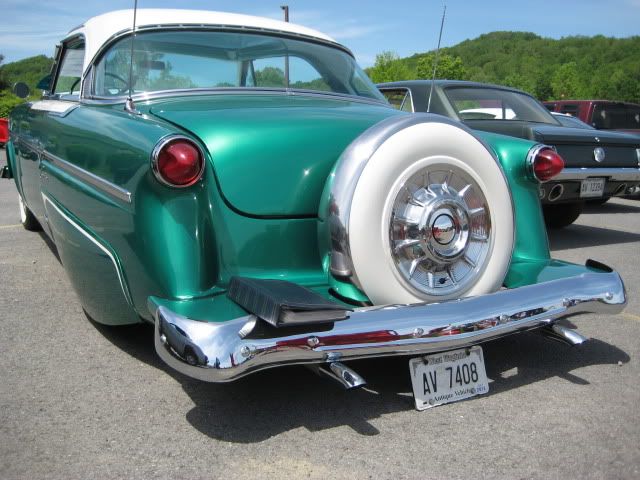 .......another sweet engine bay:yes: Hat's off to the owner of this '74 AMC Javelin, he bought the car new and recently treated it to an excellent resto!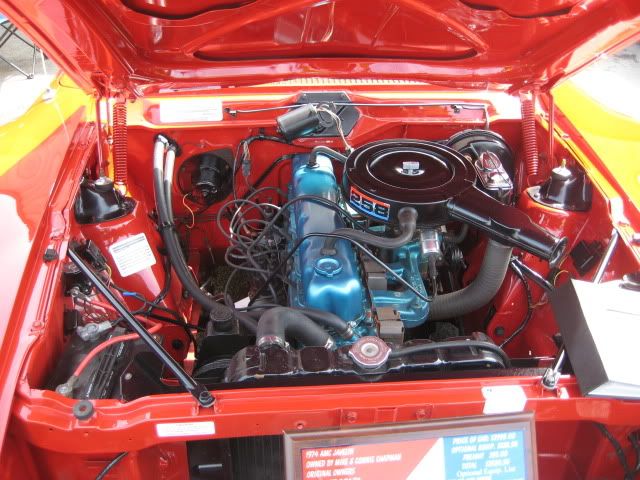 .......Two ways to do a '40 Ford Coupe
....a classic black '40 Standard w/red steelies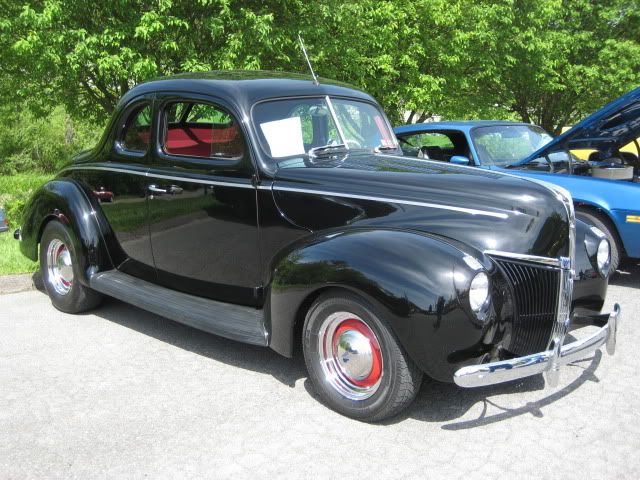 ....and a chopped, smoothed and raked '40 Deluxe in "bug catcher" yellow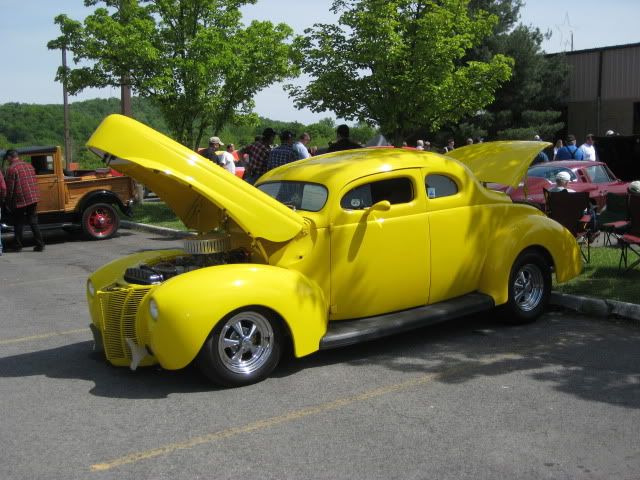 ......a '32 High-Boy and friends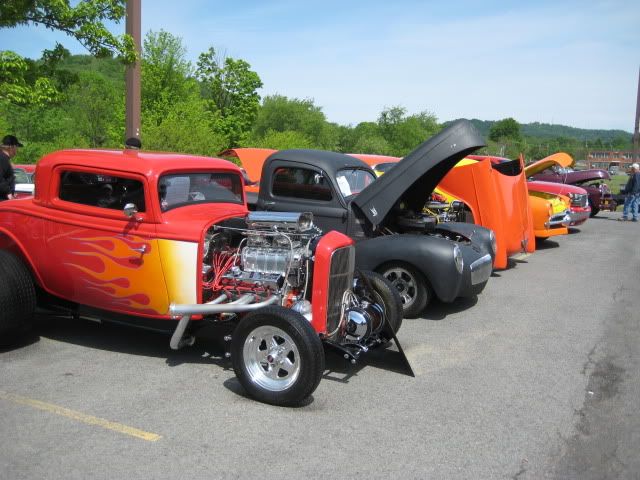 and last but not least a super sano '63 Impala 4spd.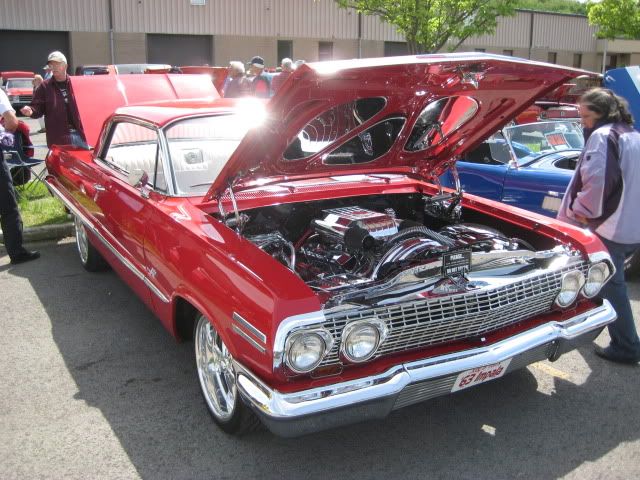 A chilly spring day but still not a bad turnout, probably 120-130 cars. Hope you enjoyed the pics, I know I enjoyed the day.
Later,
daymon