This isnt for our nova. This is for my 76 camaro. I have a northern (summit brand) aluminum radiator and a custom fit shroud with 2 spal electric puller fans. The fans move a lot of air and the shroud has flow vents to vent air while driving. I am running a robert shaw 180 degree tstat with 2 small holes drilled in the outer ring. Car is running up to 220
I almost wonder if there is an air pocket? I just replaced the cheap water temp gauge because i "thought" it was acting crazy. It would sit at zero then after a few minutes would jump to like 240ish then bounce back and forth till it finally settled down.
Installed new sport comp autometer and when I took out the old probe from the intake it was dry. Thought that was rather odd? While getting the new one ready the hole filled up with antifreeze.
Now whats really blowing my mind is we run the same summit aluminum radiator in our 63 nova with no fan shroud, same thermostat, same stewart water pump and a flex fan and that car NEVER goes above 185. Much worse cooling setup yet it cools much better than my camaro.
Any ideas? I am racking my brain here.
Camaro setup. No longer has that goofy upper hose. Now has flex hose.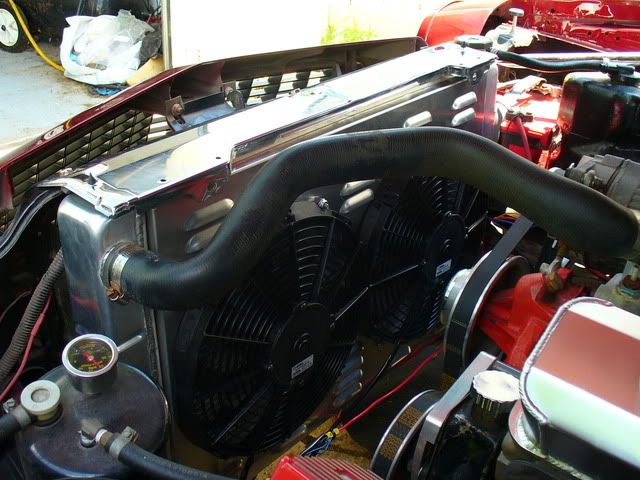 Nova setup.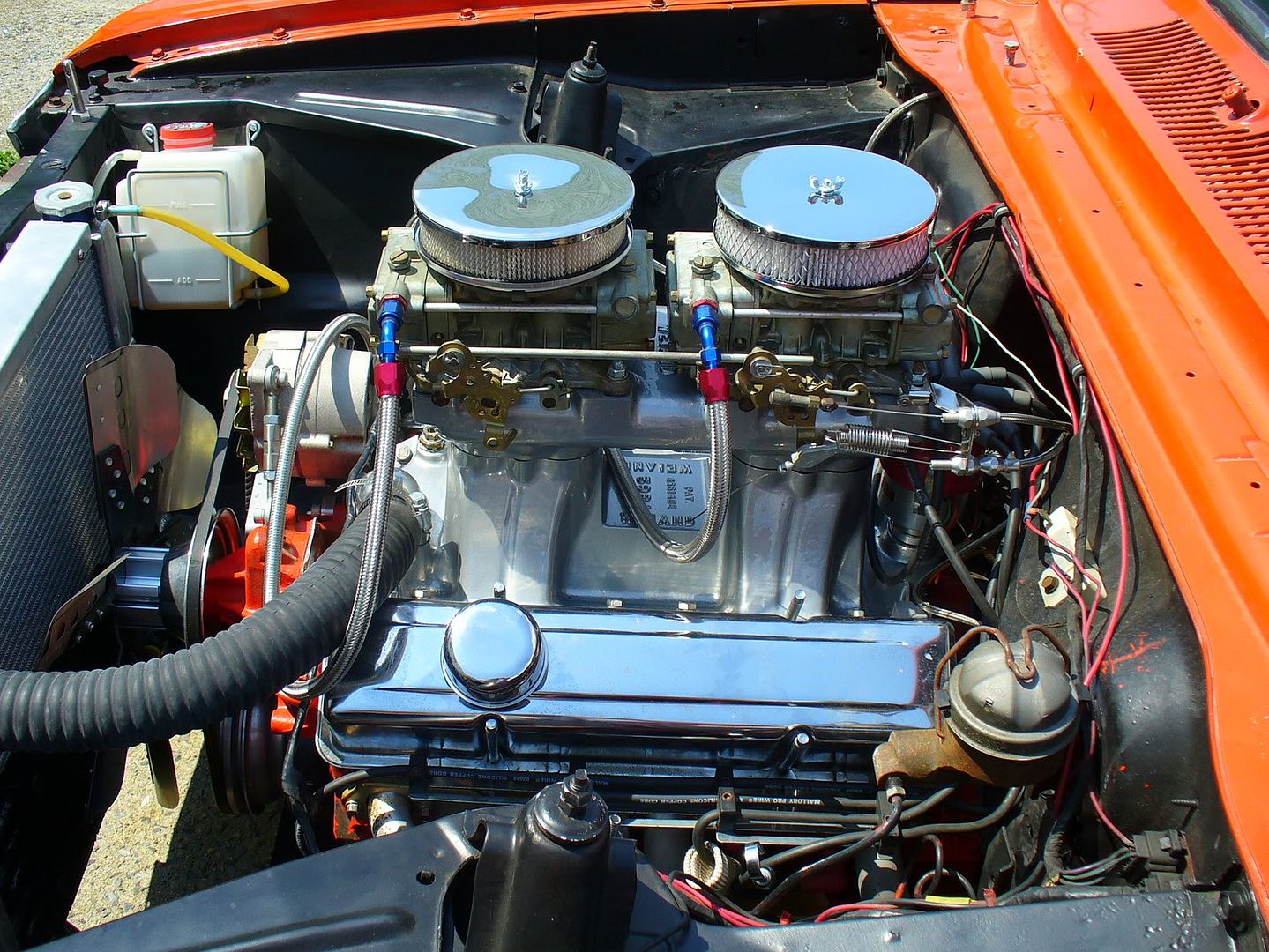 Here is the fan shroud and dual fans I have on the camaro. Supposed to be 2400cfm total.
http://cgi.ebay.com/ebaymotors/19X3...ptZMotorsQ5fCarQ5fTruckQ5fPartsQ5fAccessories