The engine and trans were installed as an assembled unit. A little tricky in places as the distributor needed to be removed for clearance,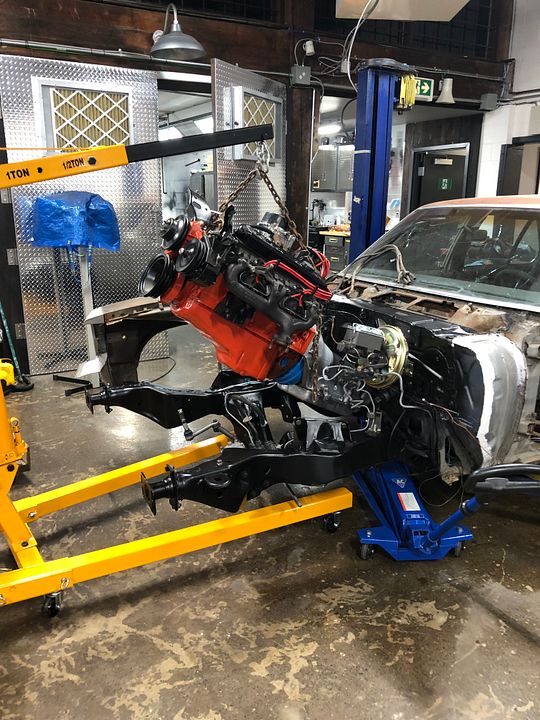 finally fitted and several hours adding, cables,belts,hoses,brackets, clamps, alternator, pullys and fan.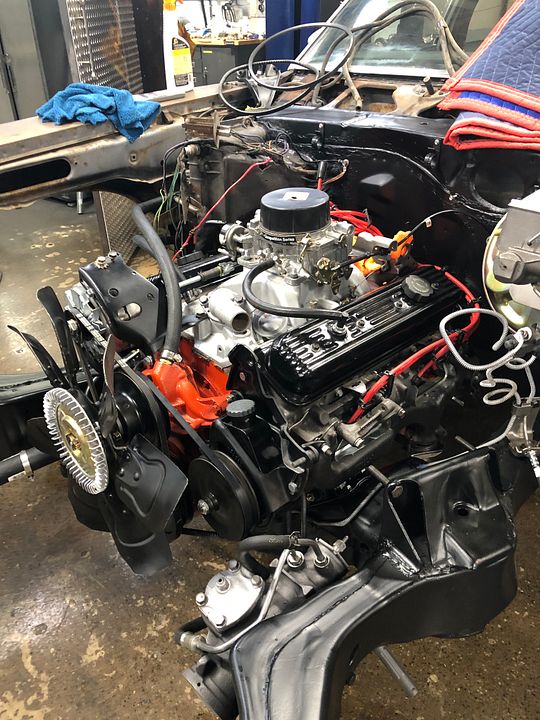 one item I was concerned about was the trans crossmember and mount. A previous owner had been running a TH400 and the crossmember was still there. I am using a 700R4 and it was a bolt in with just a little elongating of the mount hole.