Discussion Starter
•
#1
•
When I was 15 years old I bought my Nova. It was poop brown and very rusty. My dad and I put a bunch of metal in it (including quarters and floor pans), redid some of the interior, swapped in a little 283 V8 and TH350, sprayed it teal green and made it a pretty nice driver. I blew up a number of engines, transmissions and rear ends while driving the car daily through college and running a few bracket programs along the way. I drove it to homecoming, prom, my wedding, and through about 30 of the 50 states + Canada. It's been a bit of an ongoing project with little changes each year I've owned it. Right now it sports a GM 260 horse crate motor, a 150 plate nitrous kit, a turbo 350 with a 3200 converter and an 8.5 10 bolt with 3.73's. It runs 12.60's all day, everyday and knocks down 16 mpg on the highway.
Unfortunately, the car has really not been driven much since my son came along, as it doesn't have a back seat and isn't very practical for baby hauling with a roll bar and race harness in it. The car is now pretty beat after 12 years of hard love. Time to address some of the deficiencies.
Here is how it sits - it's about a 25 footer for now: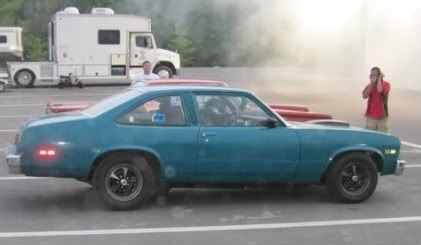 Up close it has some issues: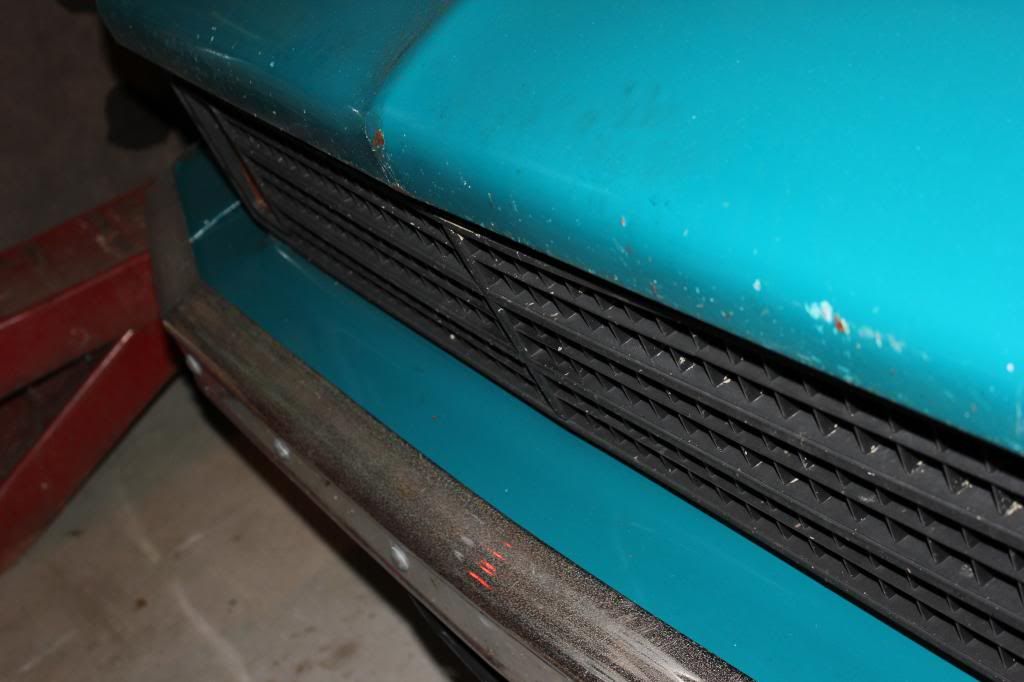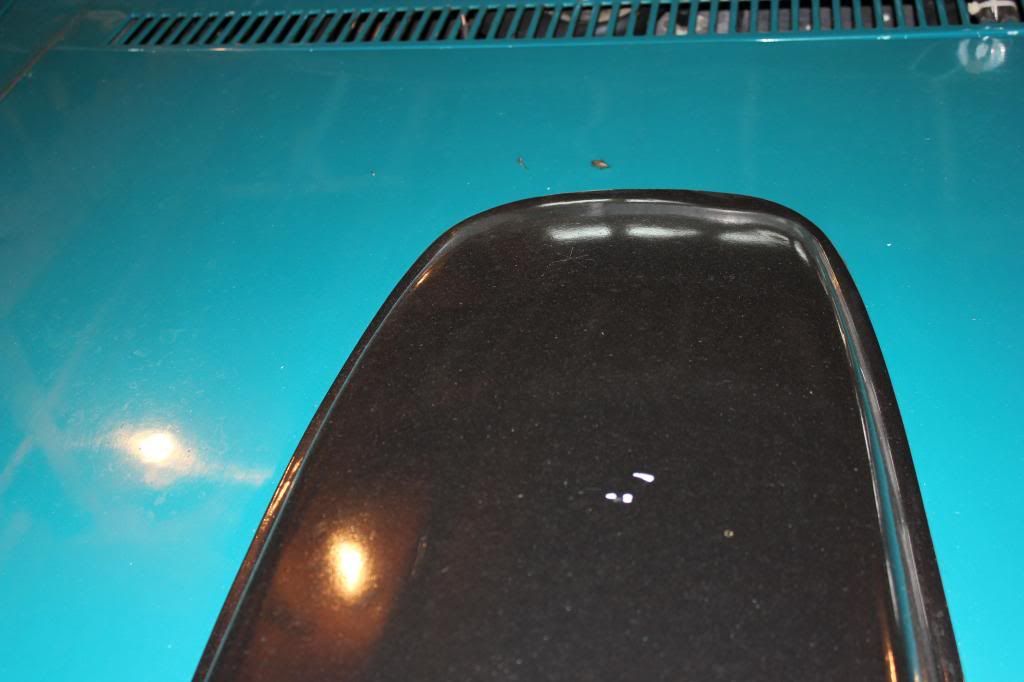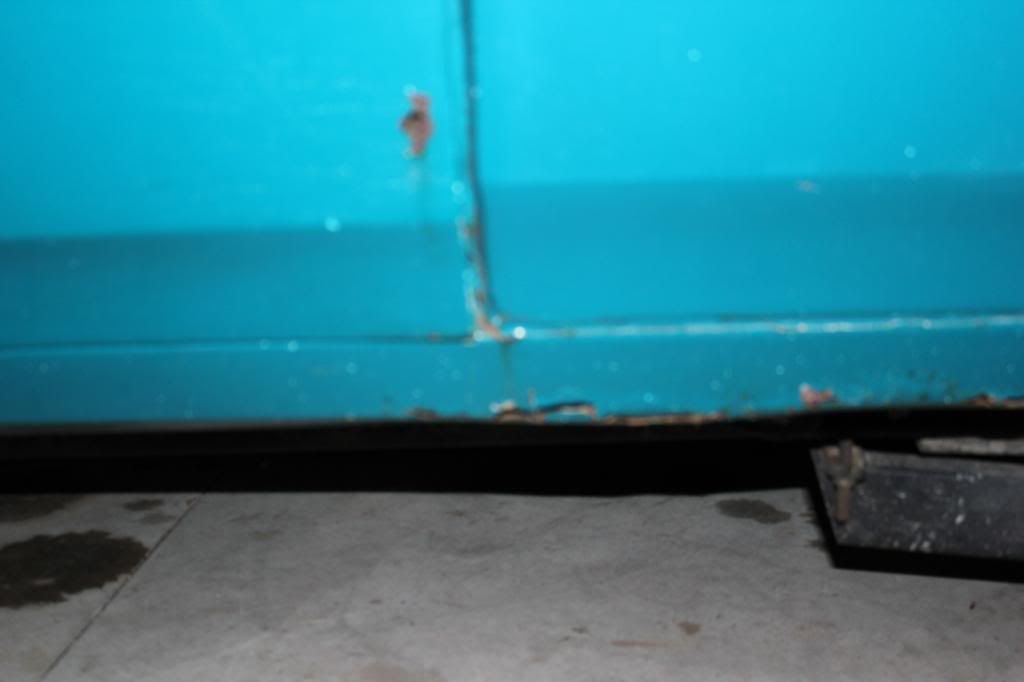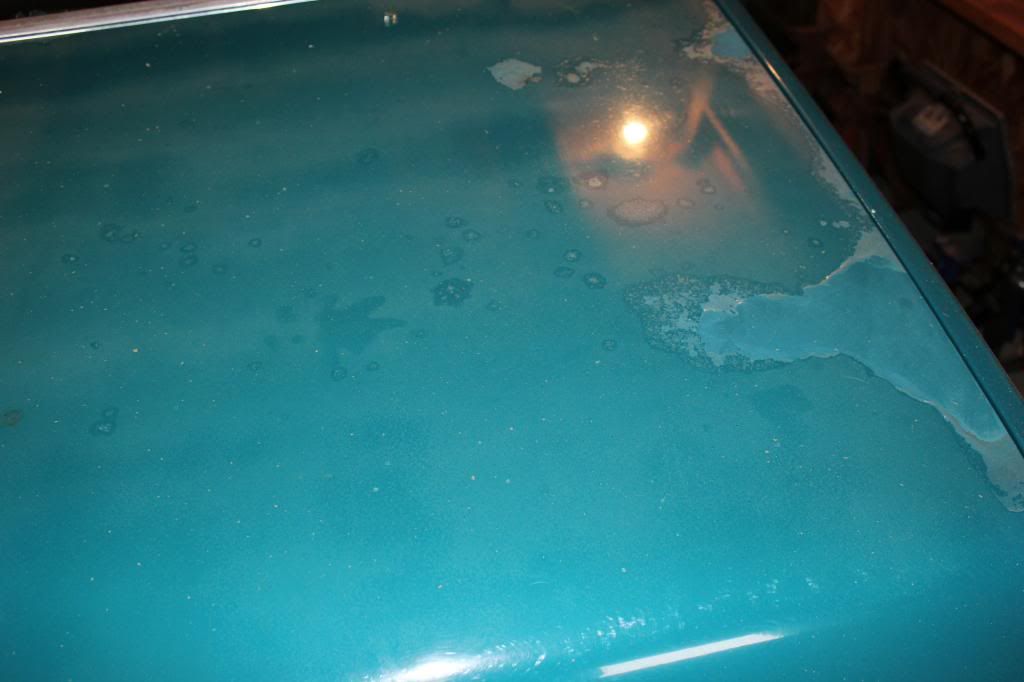 The worst is the rocker rot. I'll be putting metal in there and in a piece of the floor pan. The doors are also full of mud so I'll probably replace them on this incarnation.