Good morning ladies and gents!
I posted a while back about the Nova I had acquired and some direct plans for it. Well I've definitely been on the site a lot just haven't posted many progress pics. I'm still trying to sort through all of the pictures I took but here are a few while I do that!
When I got the car it had a VERY dated interior including the rubber floor mats. Underneath there were soft floorpans including a few decent holes. I replaced full lenth pans on each side and had to make a few small places in the kick panel area. from there I used some of the Lowes thermal barrier stuff (doesn't smell like I worried about, and put in a brand new carpet. Seats are getting swapped out to something more modern with a nice bolster and the rear seat is actually going to be eliminated for now.
Car also got a front disc swap and full rebuild of the drums in the rear. Parts I currently have and need to install include the new eaton diff and rear gears. Front end also got new bushings, tie rod ends (inner and outer), tie rod sleeves, and upper ball joints.
Up front the motor had an excellent, fresh bottom end that someone tried to top with some horribly ported smog heads, roller tipped rockers, and a vacuum secondary carb that was a disaster at best!
To change that I did a full top end swap. A set of World Products heads that have been ported/blended beautifully, Scorpion full rollers, Comp pushrods, and a 4150 with a 1" spacer. Also upgraded the HEI and tuned the weight/plate combo so it did could actually have a decent amount of initial timing without being at 48 degrees after the mechanical. Motor runs AMAZINGLY now. Just needs a few more tweeks here and there when the spring rolls around.
Transmission got a new filter/flush, and a new converter (hated idling with the stock range) that is 2400-2800 if I remember correctly.
Winter project one is a full wiring harness because the more I get into this one the more it's 40 years of hack jobs show....
Paint is still super mediocre but I hope I can turn that around over the winter (my schedule SUCKS for large projects).
All in all I have gotten quite a bit done and got to drive it a reasonable amount. Here is a few pics!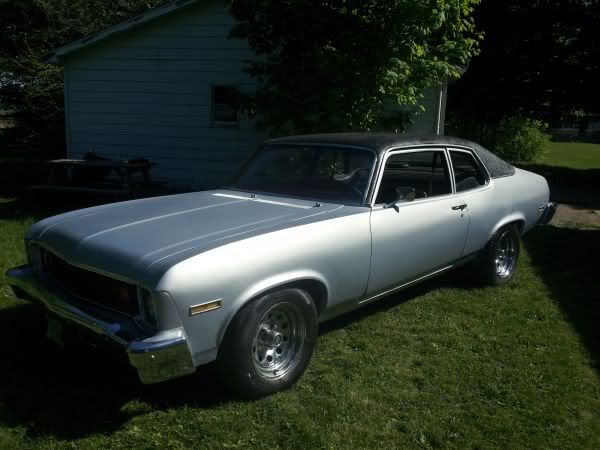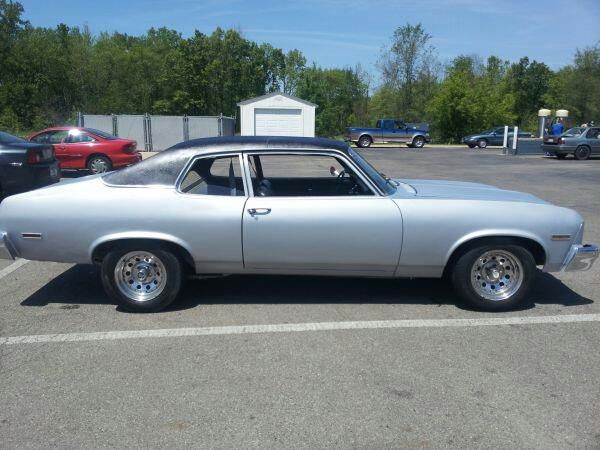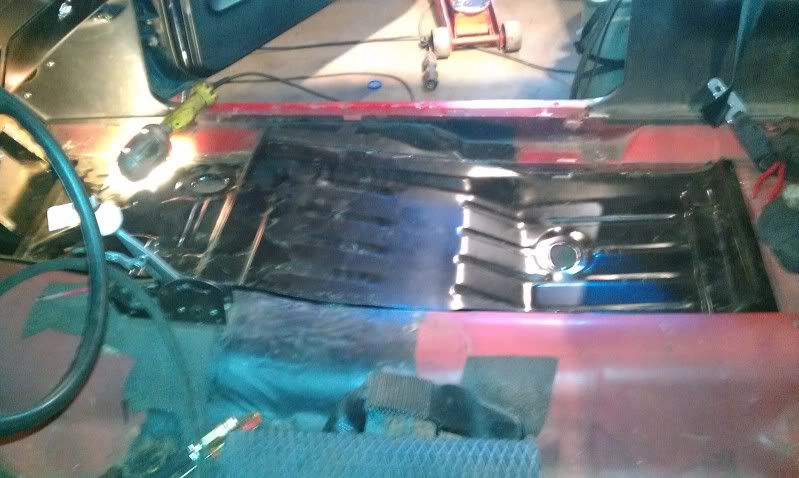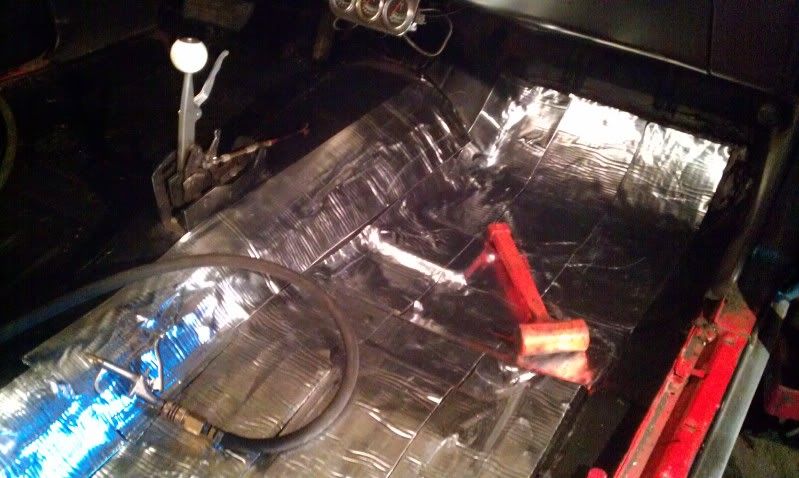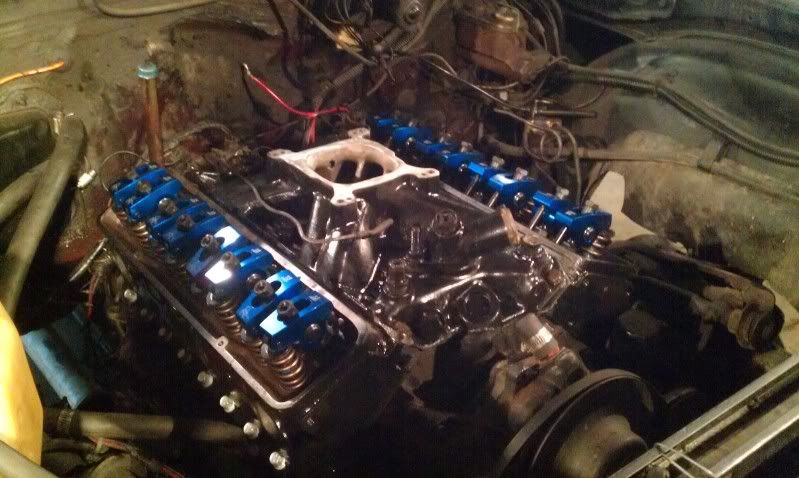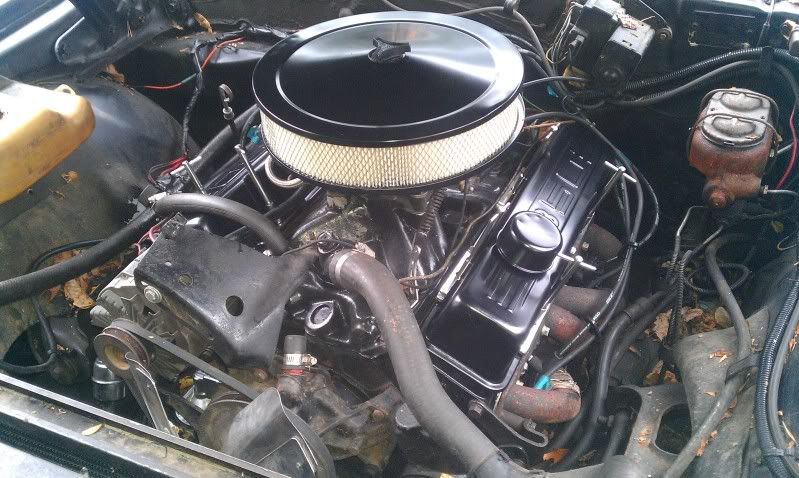 Excuse the horrific amount of leaves in there. The landscaping people here go CRAZY when they blow leaves and this will be the 3rd time I've had to spray leaves out. Oh and ignore the headers, they're terrifying and being replaced as they don't fit worth a hoot with the angle plug heads!