I owned a 72 with a very simular stance and color back in the 80's. Unfortunately, I didnt part with the car on my terms. A girlfreind at the time was driving it on I-5 shortly after I added power steering to the car,made an ubrupt lane change which resulted in (5) 360's and a run-in with the center divider... needless to say, it was a compression type dent /impact on the rear bumper and caved in the drivers rear quarter. Drove it for a few more months and sold it as at the time it wasnt worth fixing since Novas were everywhere then.
Fast forward 20 plus years and my never ending midlife crissis continues.
Decided it was time for another one, did a bunch of looking around local and on line, Saw this rig on CL,pondeered it for 3 months, talked to the seller 2x times during that duration. Drove down to "look" at it.
Quick specs as advertized
zz502 motor ..this car is 500 +hp on pump gas. 4 speed super t10.. ford 9"rear end 350 gears.. fuel cell. weld wheels / new rear tires.. motor ..tranny..rear end all been gone thru.. this car is very fast all brand new interior power seat cd player new headliner .. i don"t do emails.. and no low ballers,,car is very fast for the money ..my #
And, well the pics tell the rest of the story.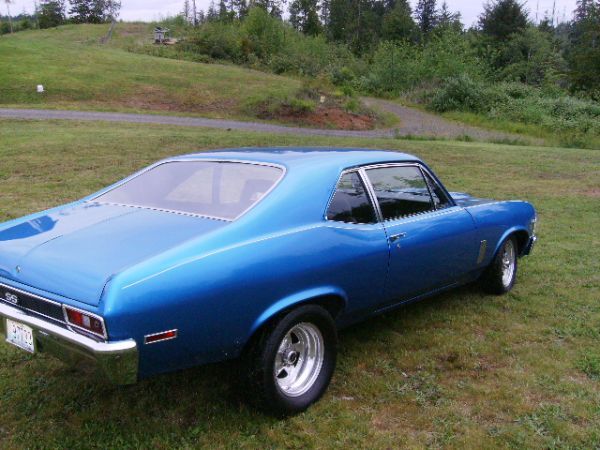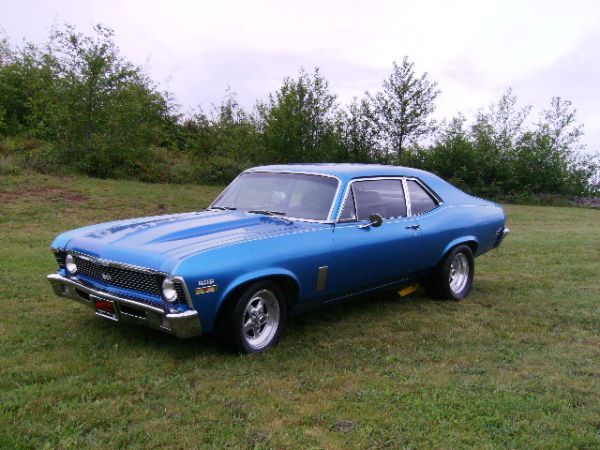 Some interior shots