69Proof - 69 Nova Progress Video!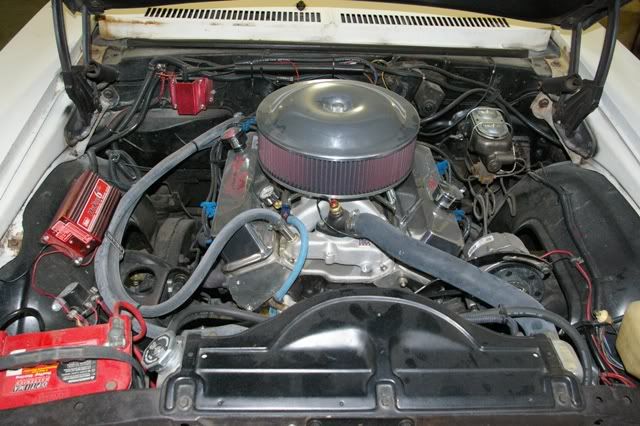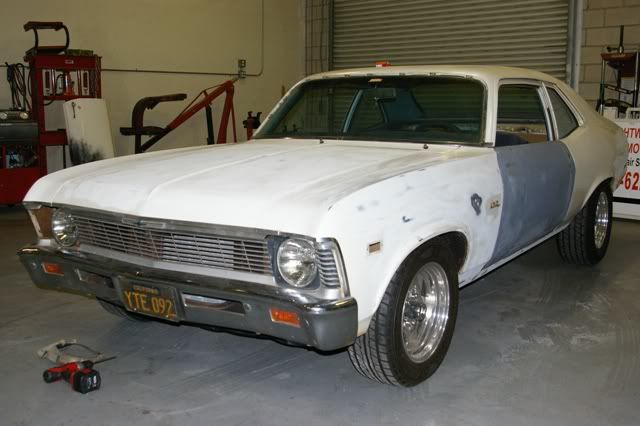 Year: 1969
Model: Nova
Engine: 475 hp 355 w/Aluminum heads, Racer Brown bumpstick .517" lift 238* duration at .050" with 108. on the lobe separation. R.P.M air gap, Mallory Unilte & 6AL C.D.I box.....
770 V.S.Holley
Body/Exterior: ratted.. in progress
Front End: Disc conversion Total rebuild w/ poly bushings, new Moog everything...
Transmission: th 350 10 inch 3,500 stall
Rear End: 8.5 10 bolt 3:73 W/Eaton Posi and A T/A girdle
Exhaust: Summit dual exhaust kit with Cherry Bomb single chamber mufflers
Wheels/Tires: Centerline Telstars 255/60 15 T/A's on rear & 215/60 15 Firehawks on front
Interior: ratted.... functional
Electrical: Solid
Accessories/Options: 5lbs of rubber in each wheel well for better weight transfer
Sound system: Whistling wind thru worn weatherstripping. Clack noise from solid rear spring bushings.
Additional Comments: In progress build VIDEO
http://www.youtube.com/fenderbender65