My thirst for a muscle car started a few years ago once I was over the "fast and furious" stage of my life... Lucky I didn't make any money in my late teens so I never ended up with a silly front wheel drive!
Rewind 4 years; A friend that buys and sells 4th generation F-bodies stumbles across a clean title 2000 Trans Am fixer upper - needs just enough fixing to really get my hands dirty on what a real project would take. My Trans Am is still with me but just wasn't the "muscle" I desired.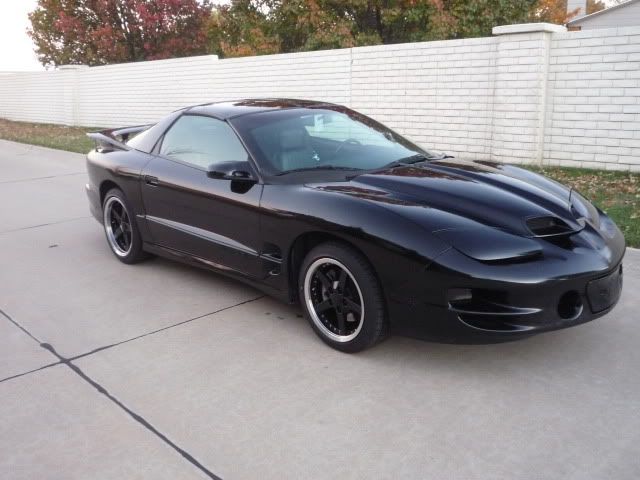 The past year I have been watching Craigs List and some eBay auctions for anything GM 72 and older. originally I wanted a Fire Bird but after reading an article in Super Chevy titled "Copper Top" I'm sure you guys know the car, might even be a member here. Long story short I fell in Love with the Nova...
About a month ago I found it! Car is in great shape the PO restored it in the 80's, then hit tree and was in the process of a second restoration when I bought it.
what I know about the car so far:
V8 327 bored .030 with about 10 miles
Rebuilt Power Glide
Stock 10 bolt
Front Disc conversion
Pictures!!!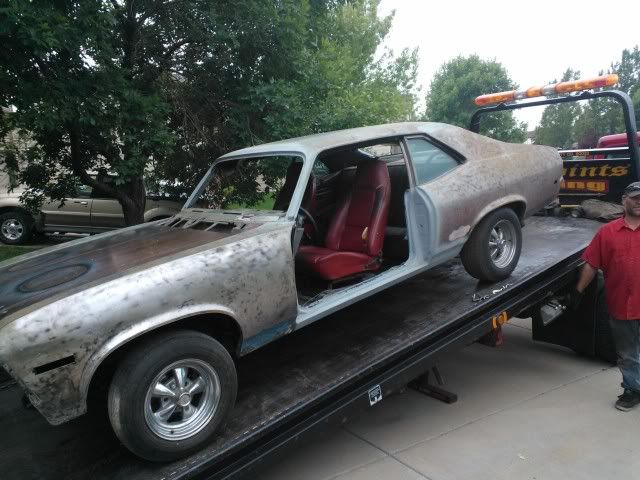 Getting Loaded
Being dropped off at its new home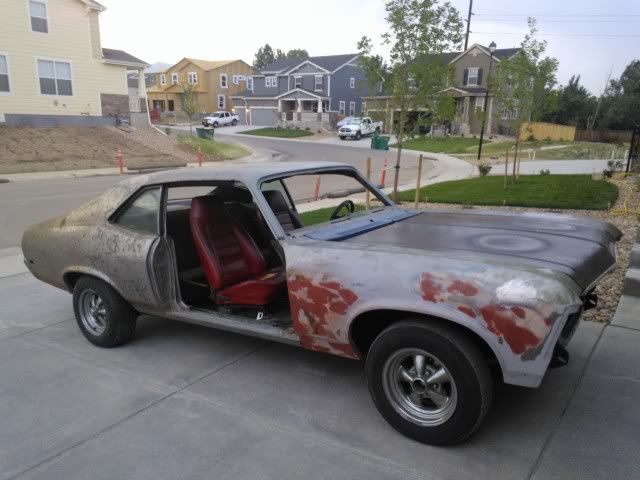 Passenger side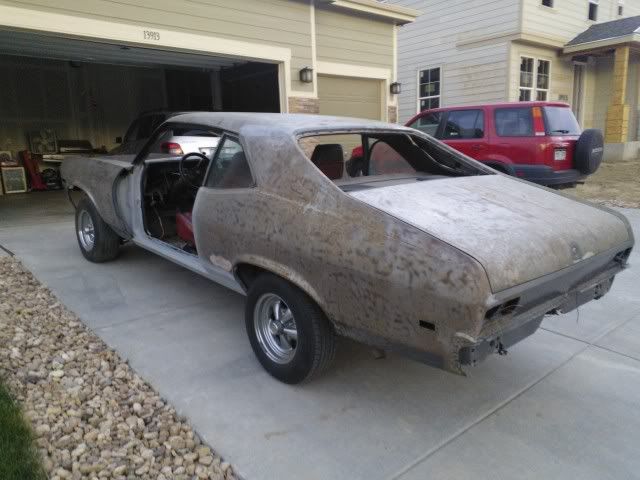 Driver side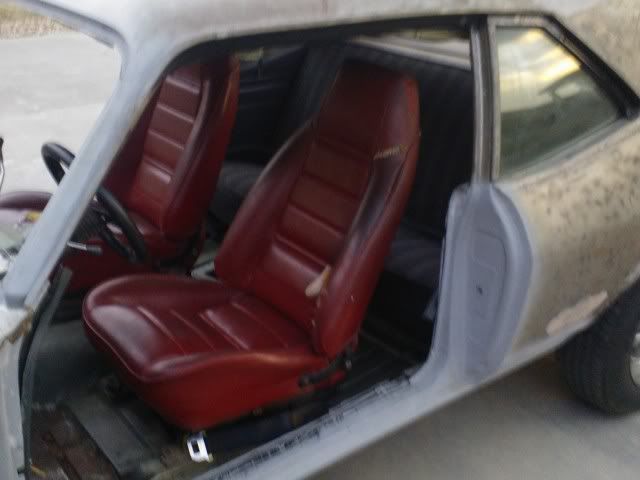 Car was an original 60/40 bench and the PO threw in these 2nd gen Camaro buckets - They are going to be one of the first things replaced when I get to the interior, with the custom brackets for the sliders it makes the seats to tall!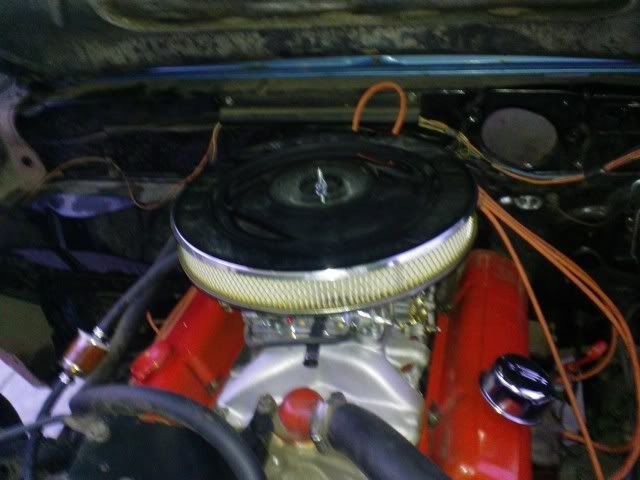 327 with Edlebrock intake and AFB carb. Carbs are new technology to me... haha new... anyway its a manual choke - but no way to run the choke from inside the car; so i'm going to 1) pick up a new carburetor or 2) add and electric choke. Up in the air still.
As for the project so far I purchased a battery, 5 gallons of 91 octane, new fuel filter, a quart of oil, and 3 quarts of trans fluid. Topped of all the fluids and she fired right up after sitting for 2 years! Drove it around the block without any doors! The neighbors i'm sure loved it! My goal was to get it running then find a body shop. I wasn't expecting it to start on the first try.
The condition of the car is amazing! Two tiny spots of rust behind the rear wheel on both sides, but other than that there isn't any cancer on the car. I have both doors but the hinges were rebuilt and never put back on the car. I decided that i'll be doing all of the body prep work and started to block sand the passenger door but I haven't taken the time to upload the pictures yet.
I have pretty big plans for the car down the road i'm sitting on an LS1 block but i'm pretty happy with the 327 for now. I purchased a Type II pro touring Harwood Hood and it arrived last Tuesday looks great on the car i'll have to snap a picture. Plans for paint - Fathom Green Metallic with 1 wide racing stripe starting at the scoop in the hood in silver.
Can't wait to see you guys at the shows!!! ...next year...
-Blake