Well, I've had this car for a few months now and I've been able to do a few things to it so I thought I would share my progress with the group. I've been looking at what kind of car I want to build and I really like the pro touring stuff but right now I just really want to drive the thing!
This is what I have to work with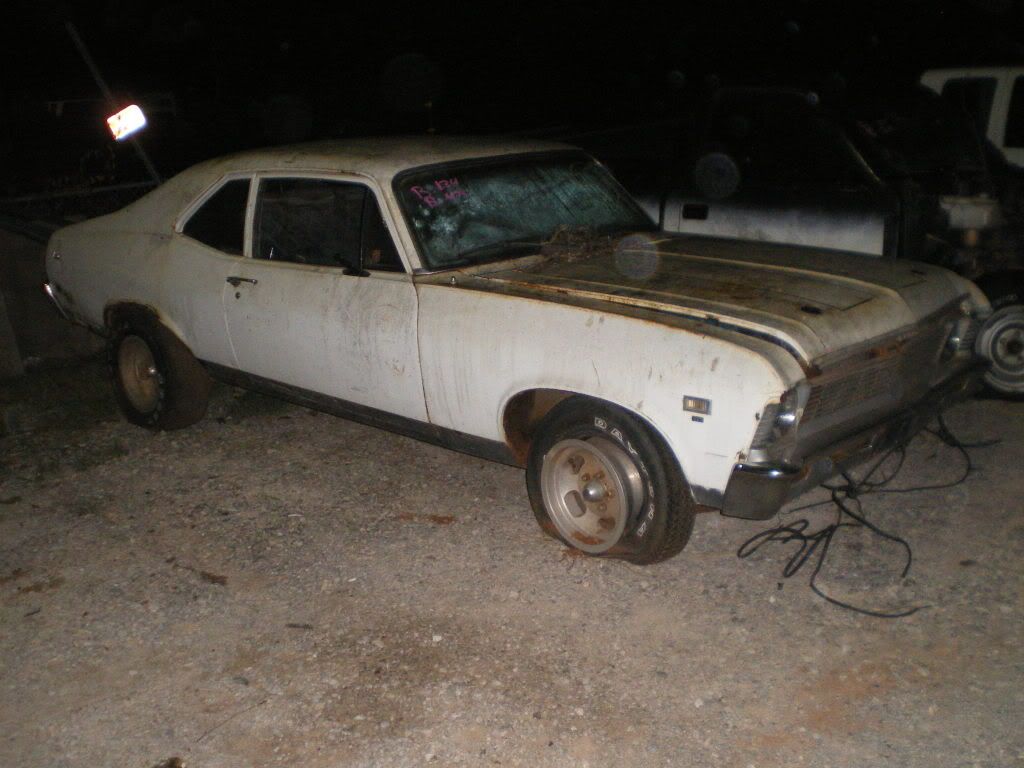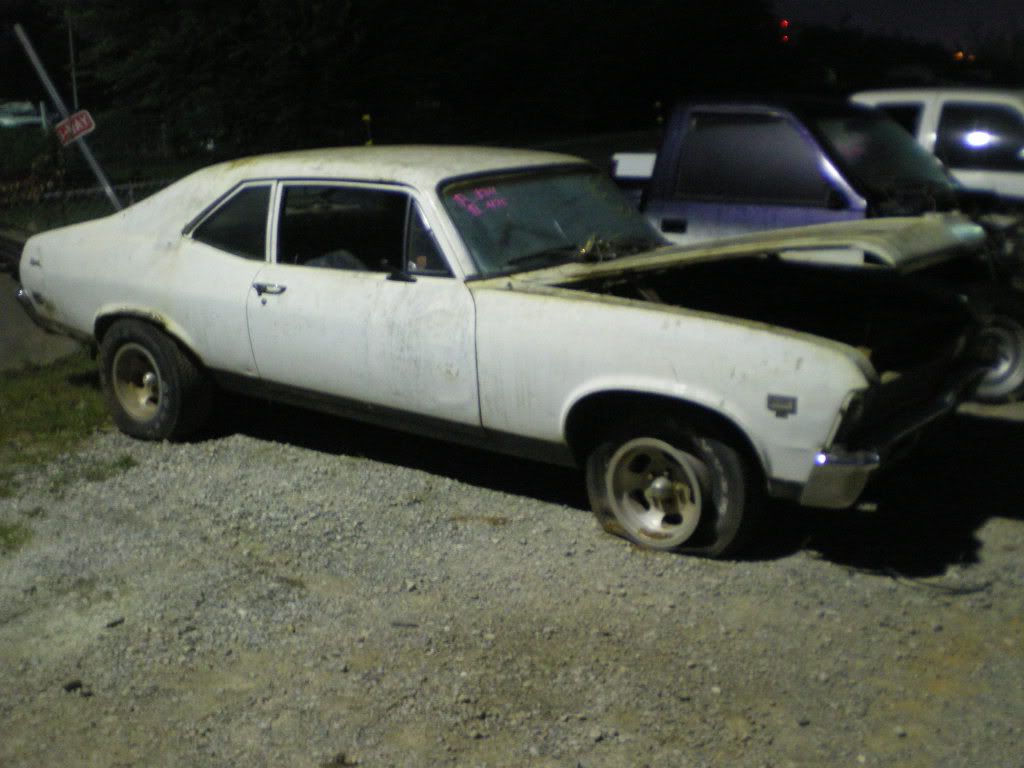 The old floors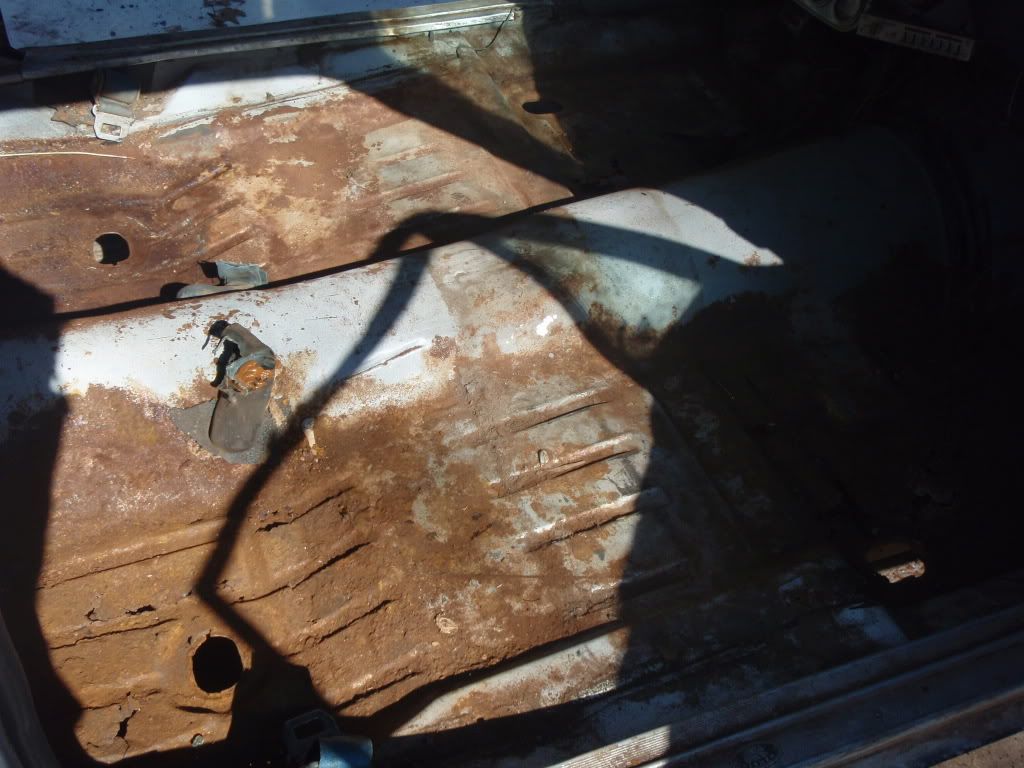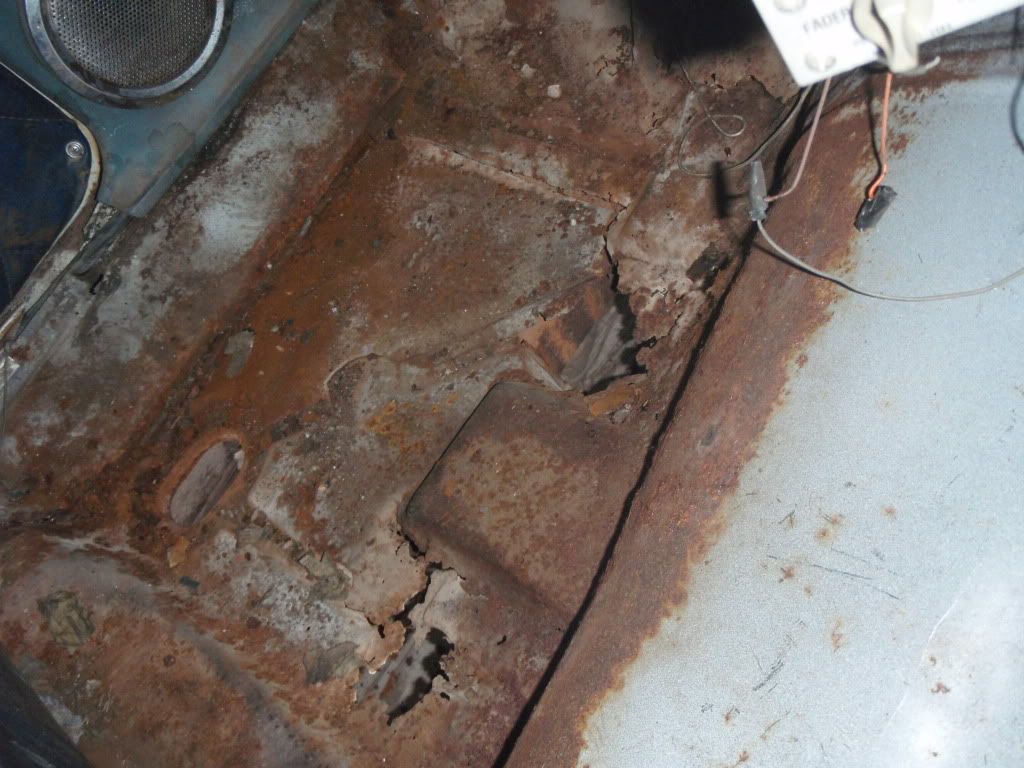 While waiting to save up enough to buy new floor pans I decided I would start building a new dash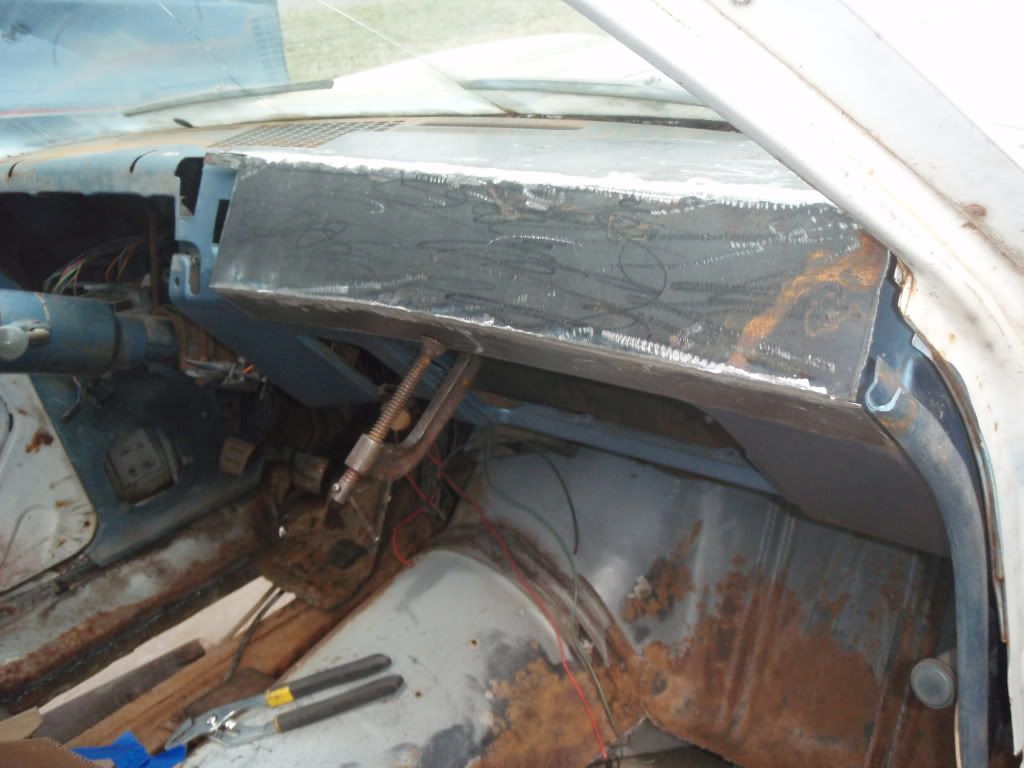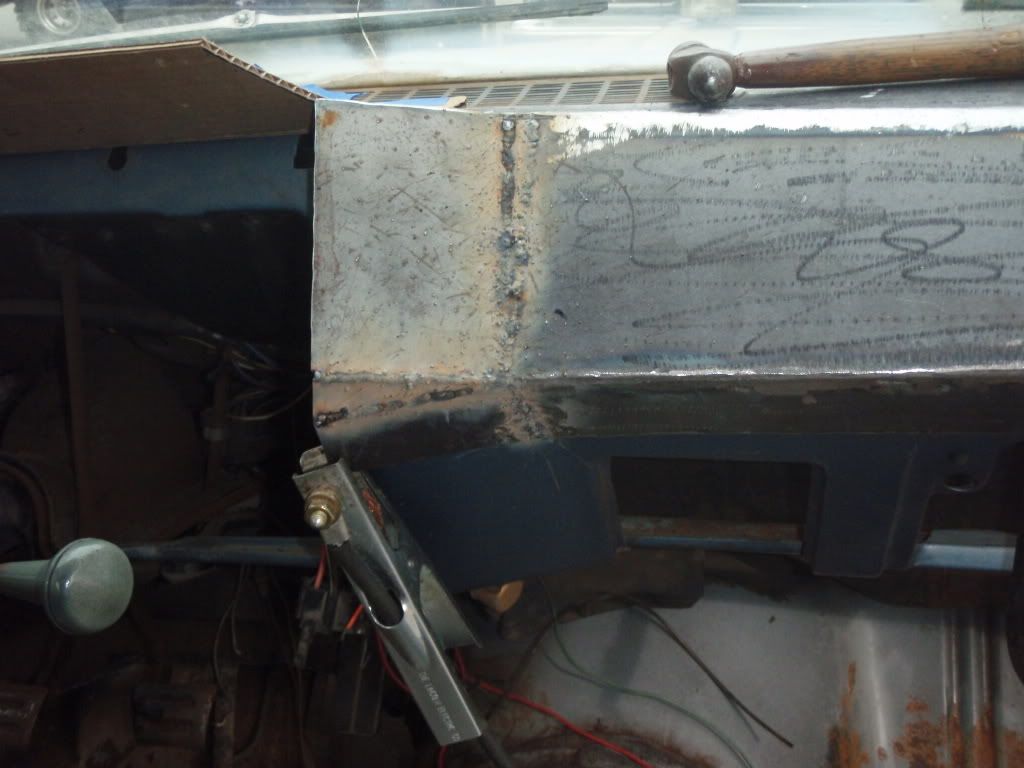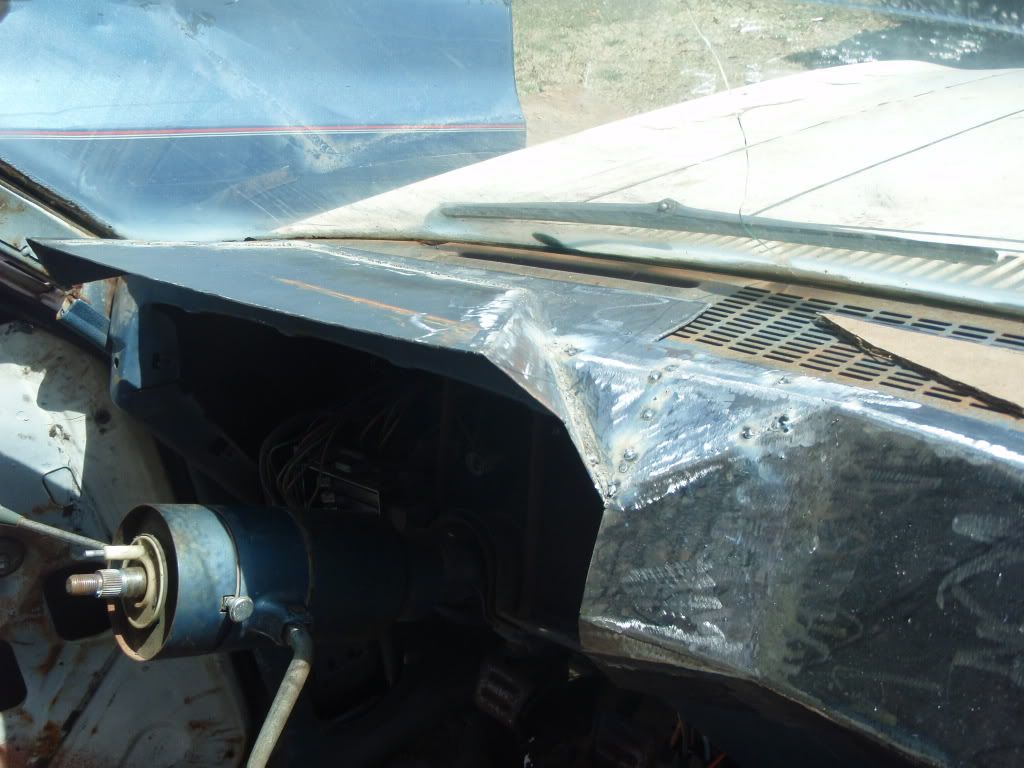 Once the floor pans came in I took a little break from the dash to try my hand at the floor pans
Took a little time getting the old floors out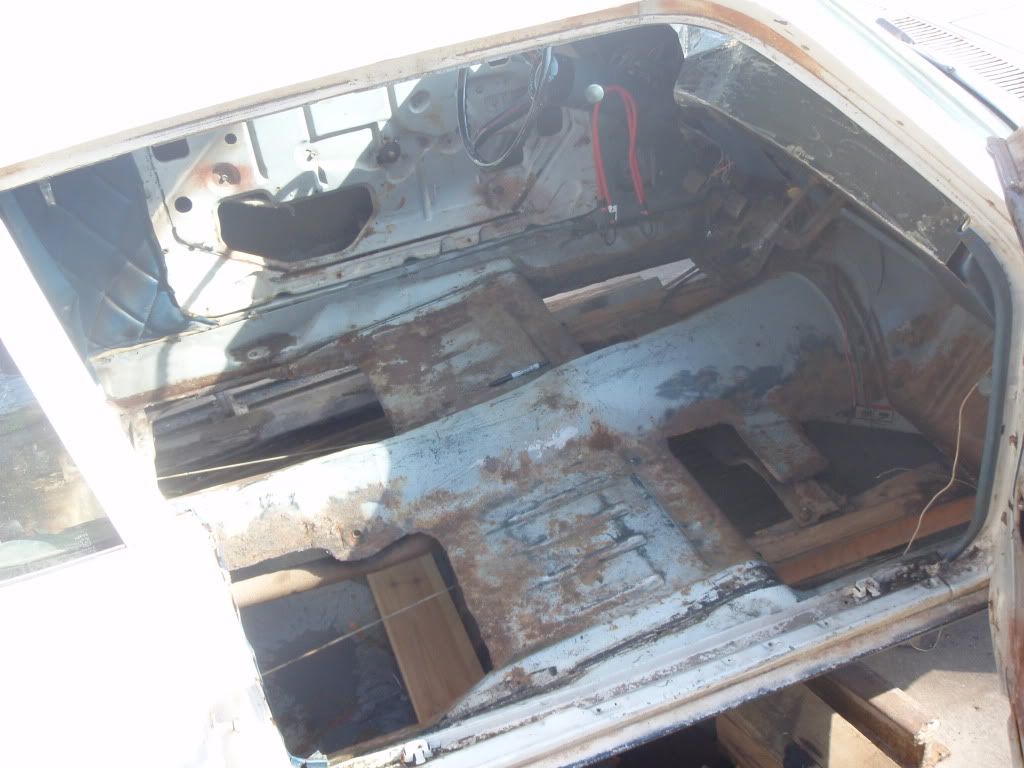 wouldn't be so bad if it weren't for all the spot welds every two inches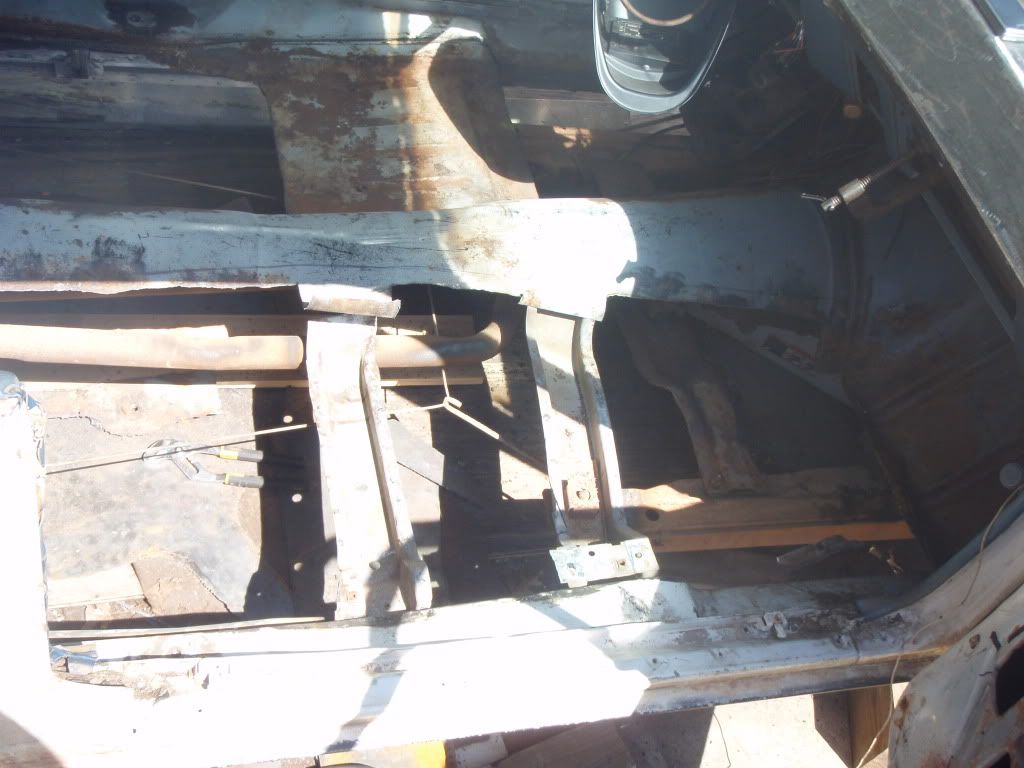 first side prepped and ready for a new floor
I got in a hurry and ended up cutting a little to much of the old floor out and left a small gap
make sure you put enough weight on the new floor when/ if you draw a line on old floor so you don't make the same mistake I did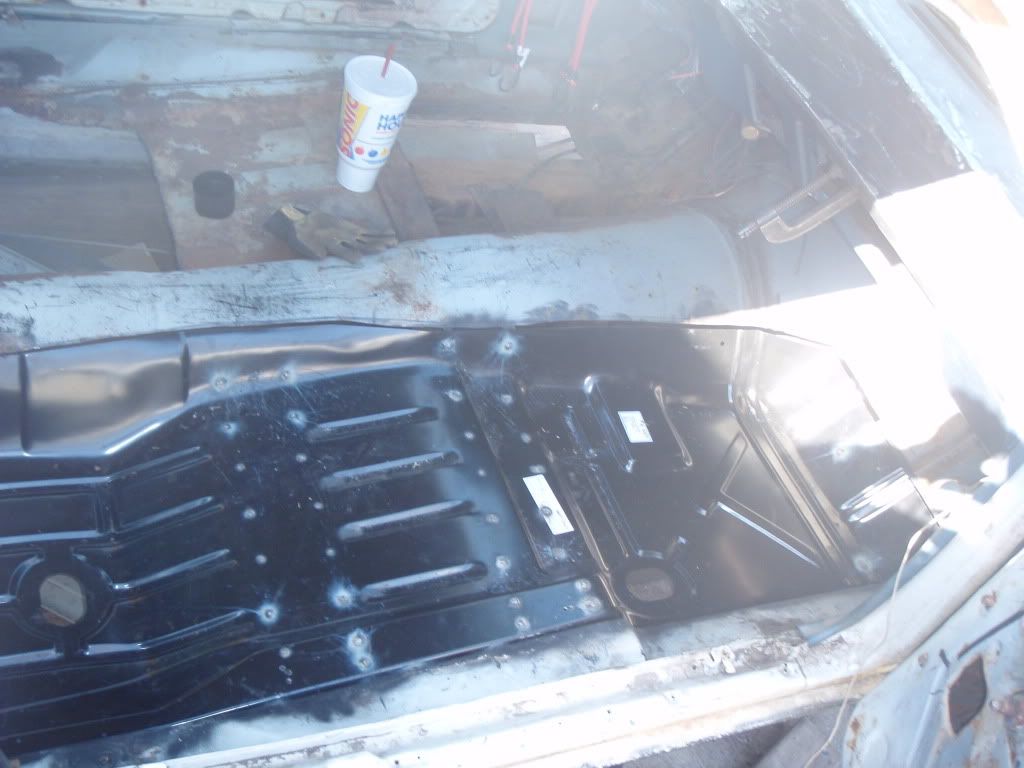 I got them both in, in one day! :yes: It only took me about three more weeks to finish them. :bored: (work and school takes a lot of time away from the nova)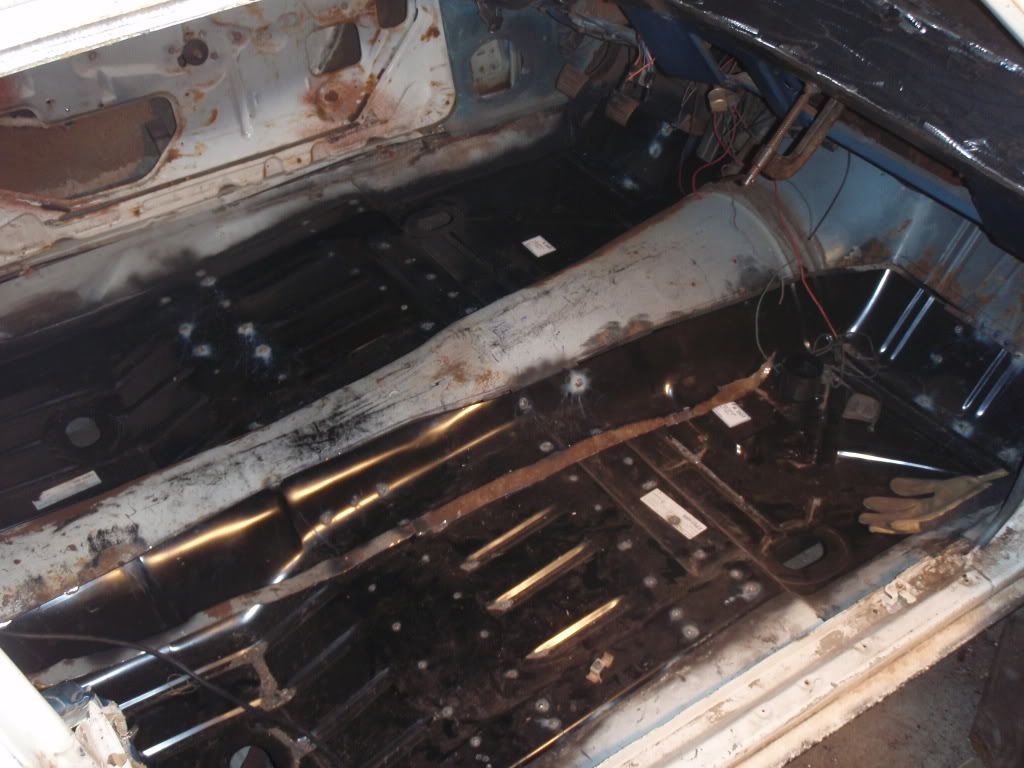 Filling that gap took a lot out of me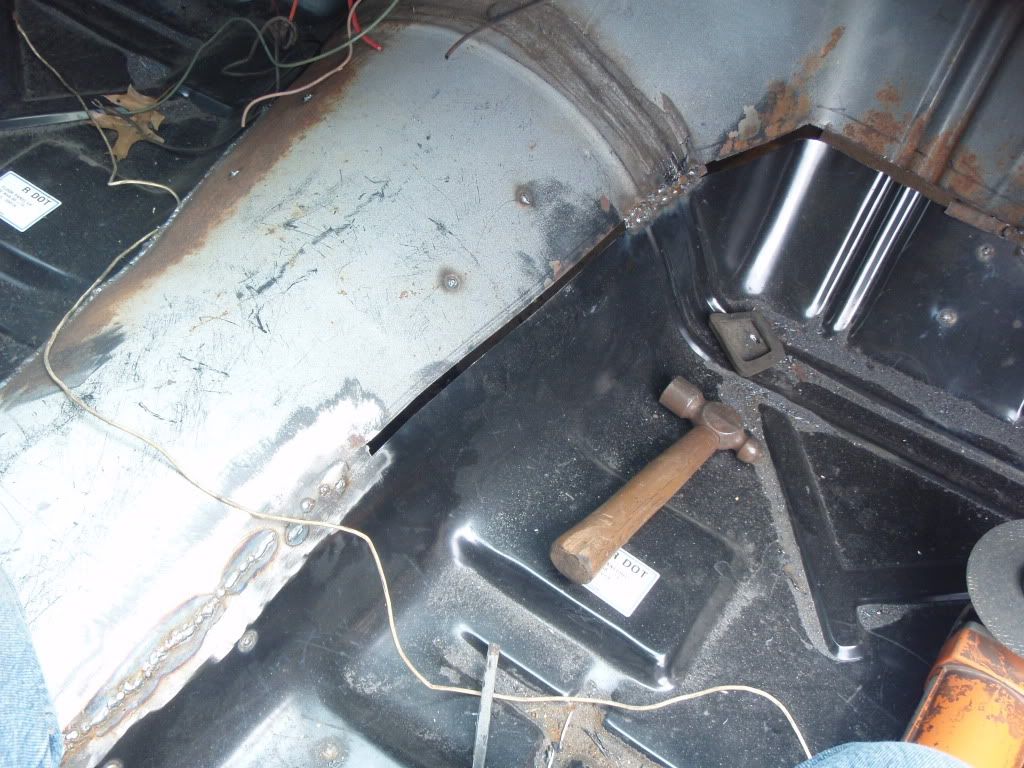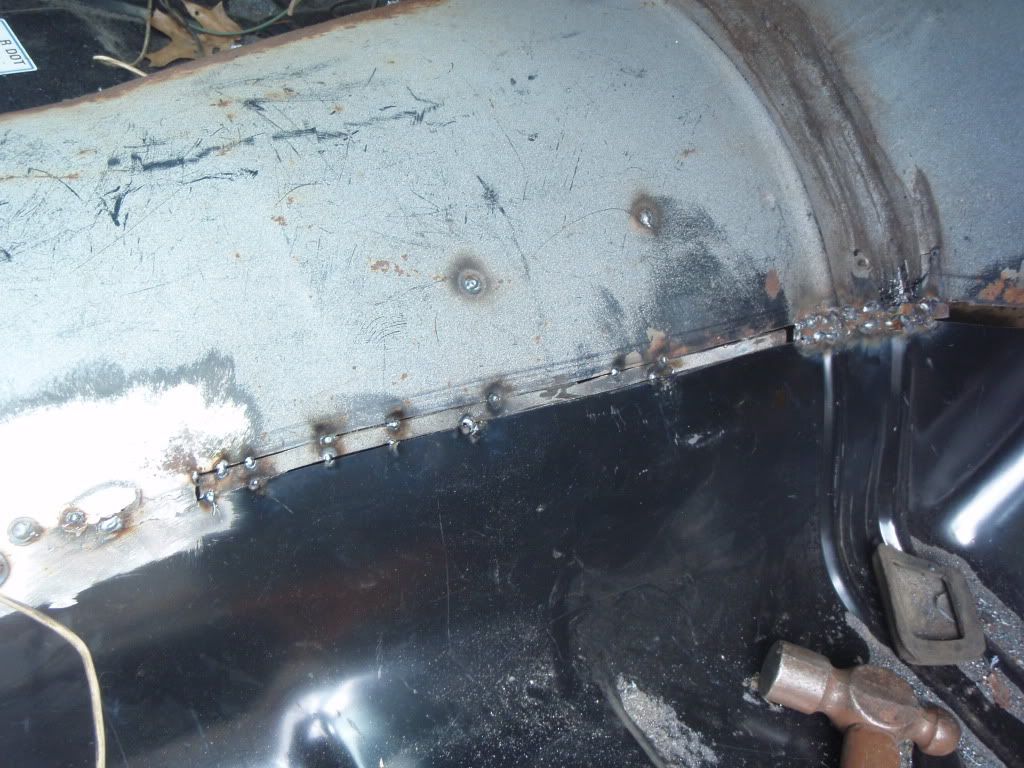 all the welding is the easy part, grinding all of this crap was a PITA :bored:
The old floor under the pedals was rotted out farther than the new pan went so I decided to piece it in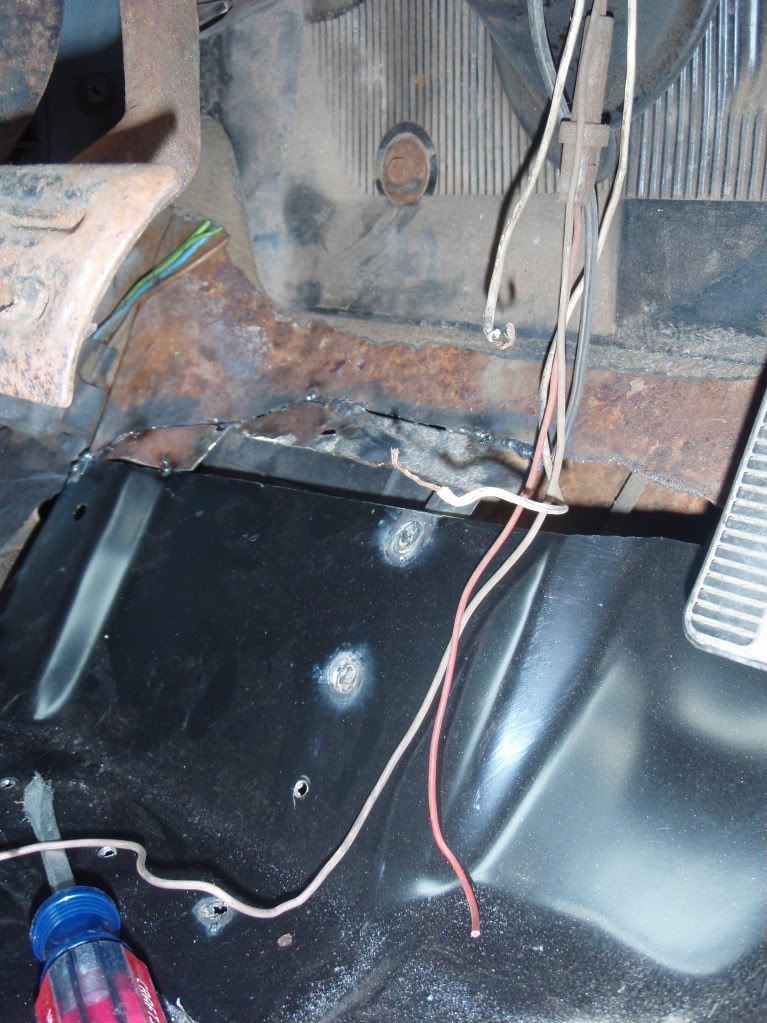 moved on to those stupid "drain holes?" extra work awesome! :bored: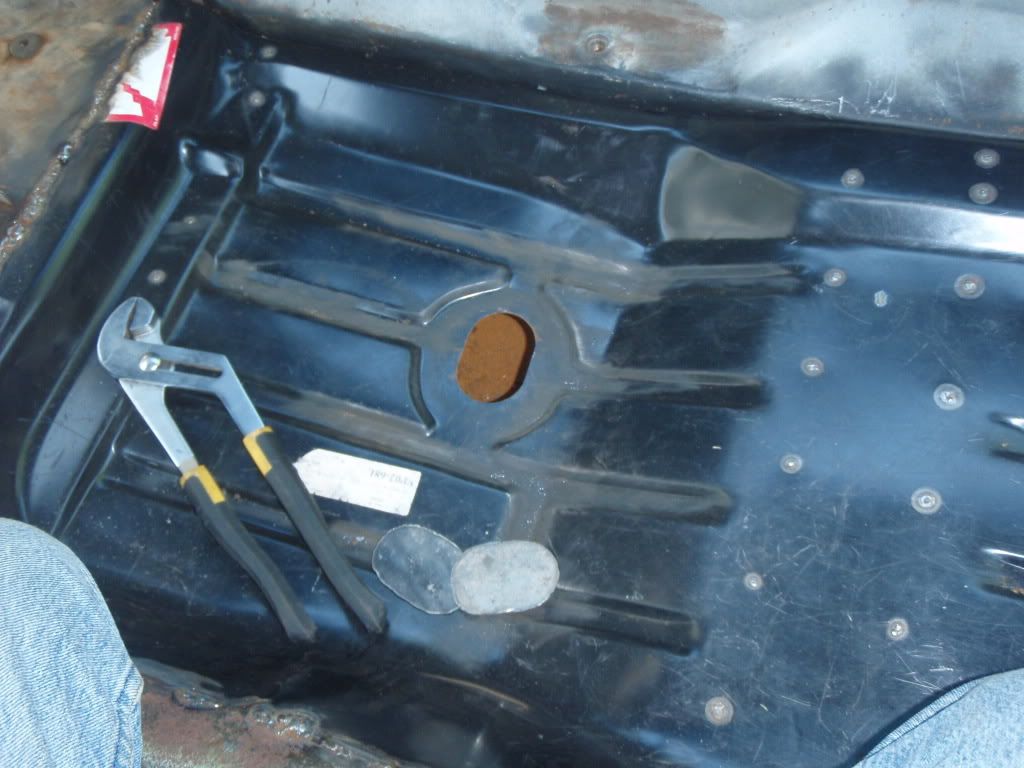 Just about done!
body filler, ugh!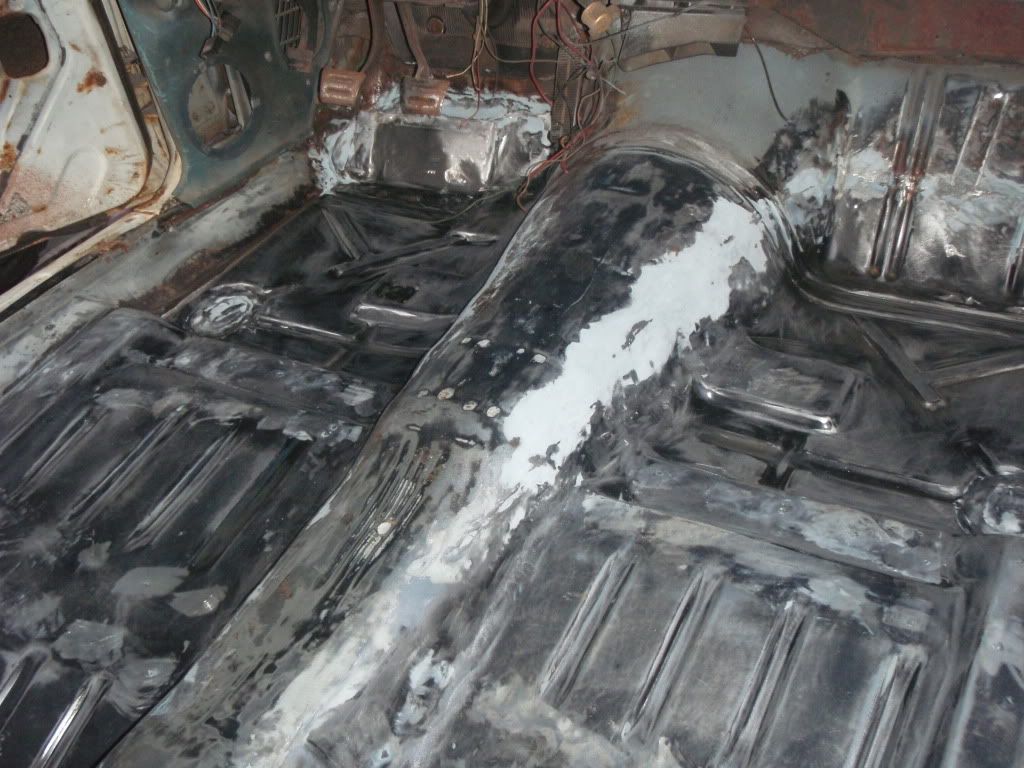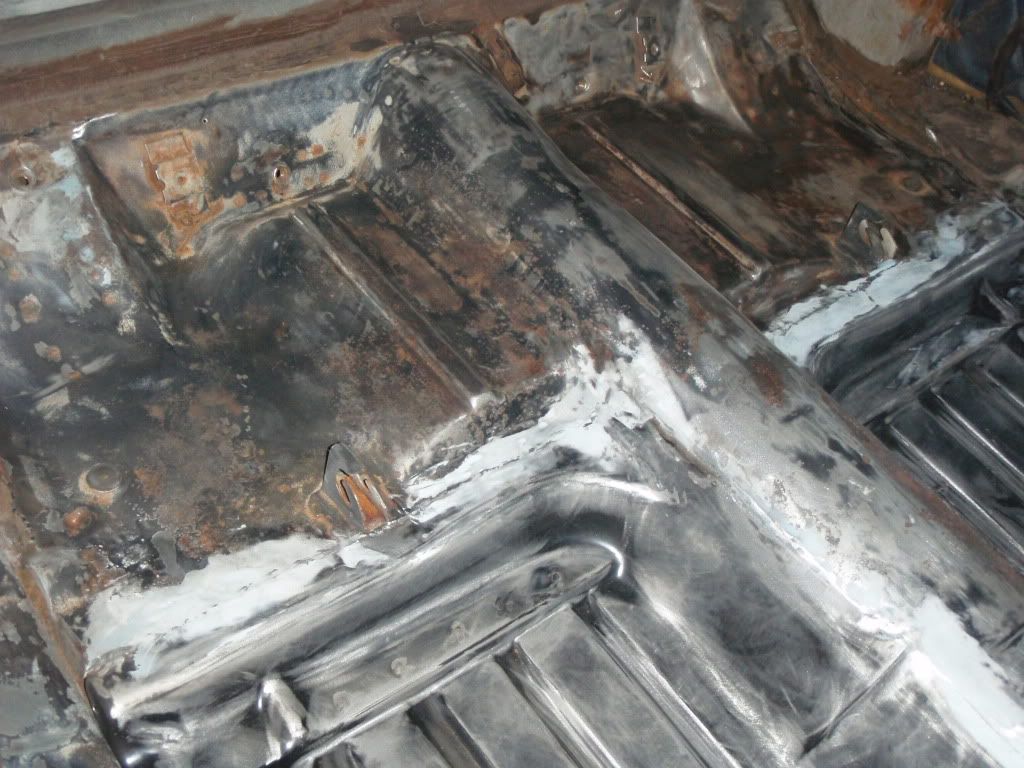 Finally done!!!
:turn: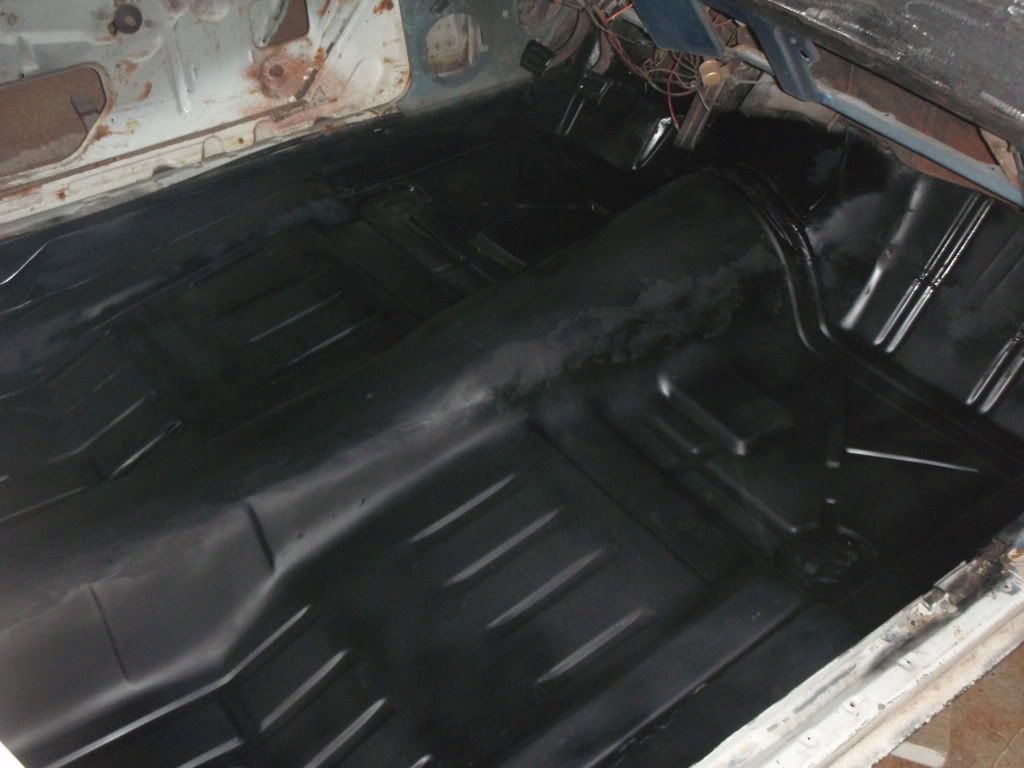 So now its back to the dash, which I am now almost done with. And on to the engine!
454 bbc! :yes: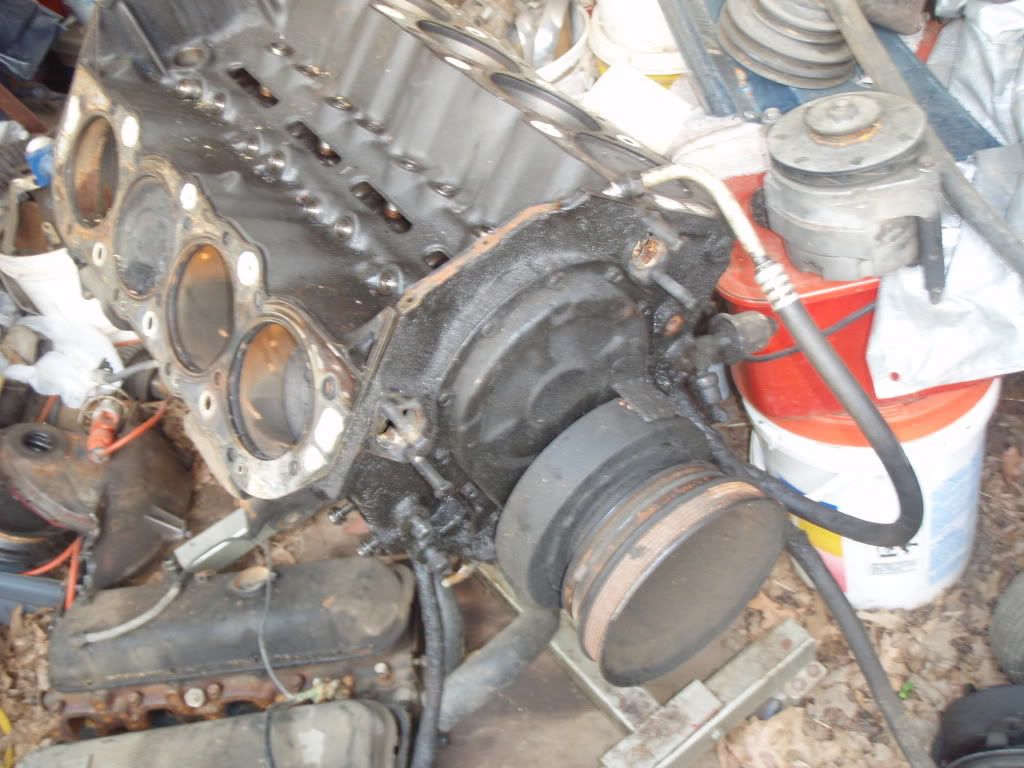 New cam, roller lifters, timing chain and matched valve springs, retainers, locks, and stem seals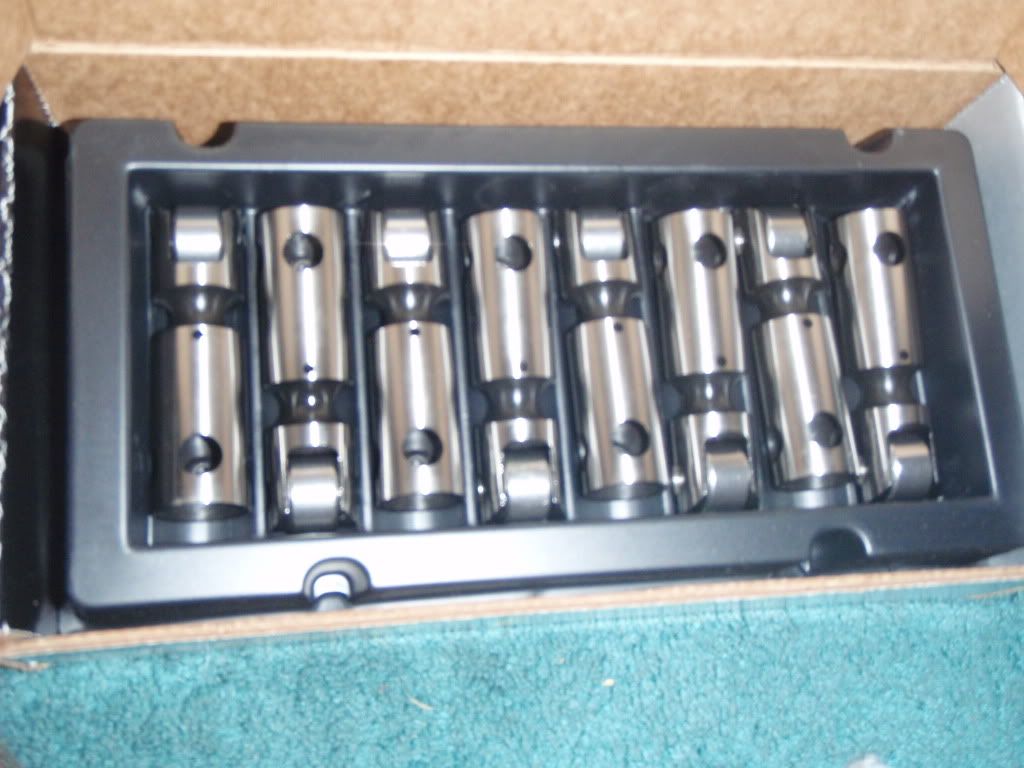 Oh yea!!
:yes::turn: roller lifters!!!