After recieving several questions about how to do this ... Here it is :yes:
Here are instructions on installing a rear window in a 68-79 Nova.
1974 Nova was used in this demonstration however, 68-79 is similar.
Once the window is removed, by whatever means you use, remove all traces of the old adhesive. If pinchweld is rusty prep the window opening with a rust inhibitor and allow to dry by recommended time. Once the pinchweld is clean and dry, apply a pinchweld primer and allow that to dry- minimum 10 minutes.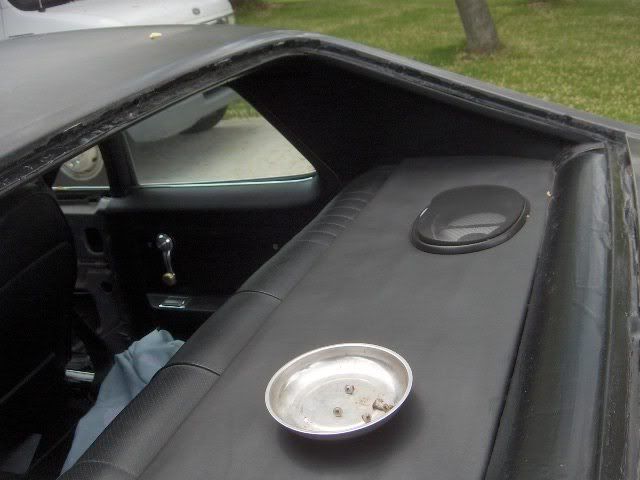 Clean the back window with glass cleaner making sure to remove old adhesive from the glass. I used a razor blade to remove all traces of old adhesive.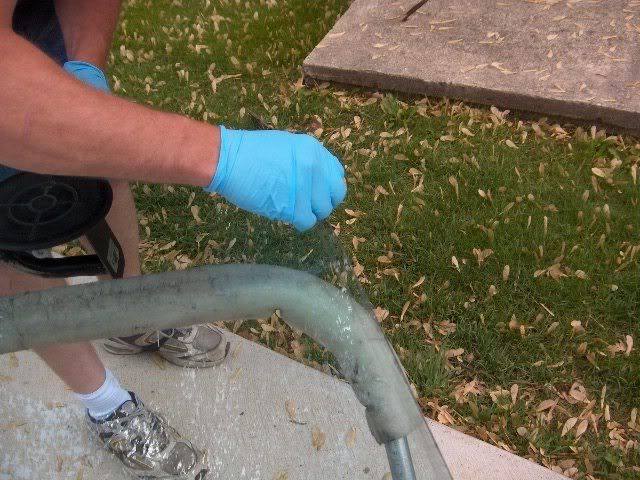 Next, using a RED scotchbright pad, wash the window and scrub the outer edge of the glass.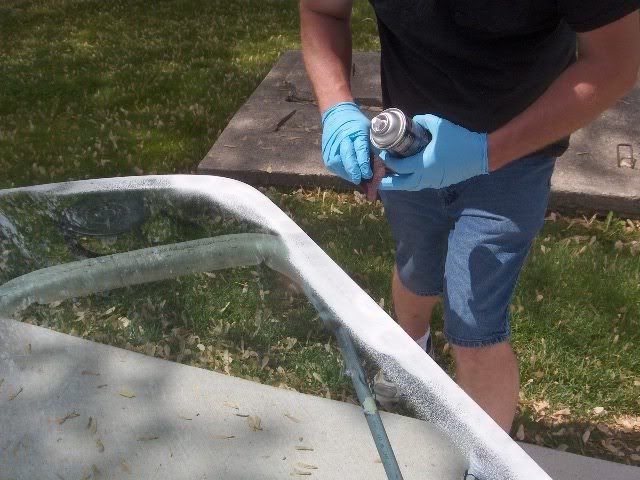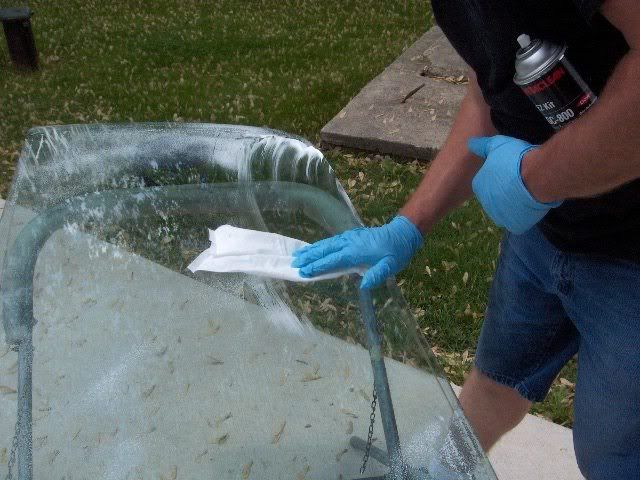 Once the glass is dry, prime with the appropriate glass primer and allow to dry for 10 minutes.
With a helper, set glass into opening and center it. Place rubber setting blocks at the bottom edge of the glass to help center it.
Mark it with tape on both sides- across the setting blocks. Cut the tape at the glass edge and remove glass from vehicle.
Set the window on a cradle (garbage can will work in a pinch), next take your urethane and apply to the glass edge using a "V" notch. The "V" notch should be approximately 1/4" wide and 3/8" tall.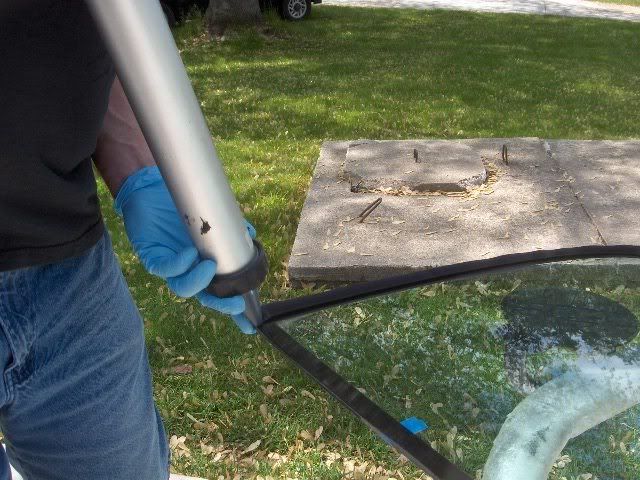 Use a razor blade to smooth out the joint where the urethane overlaps.
Next, with a helper, using suction cups set the glass into the opening lining up your tape marks.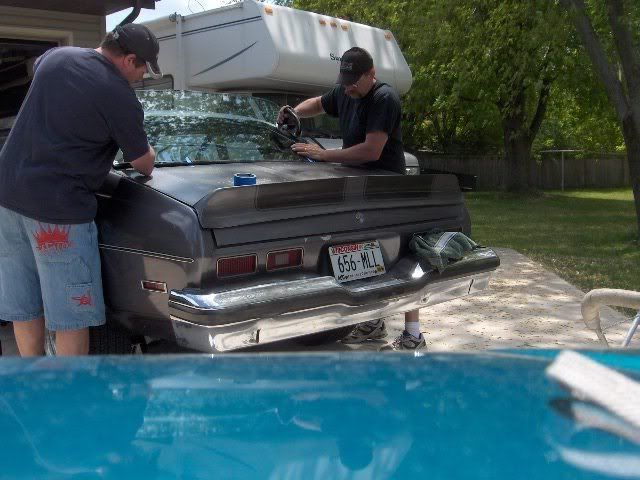 Install chrome on the clips and screw down bottom with 5 screws.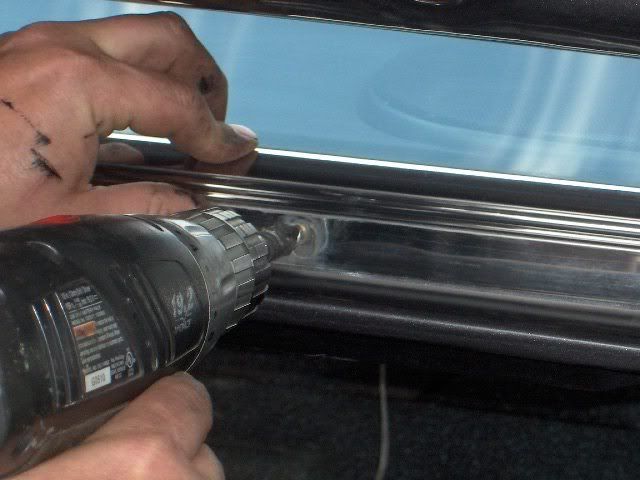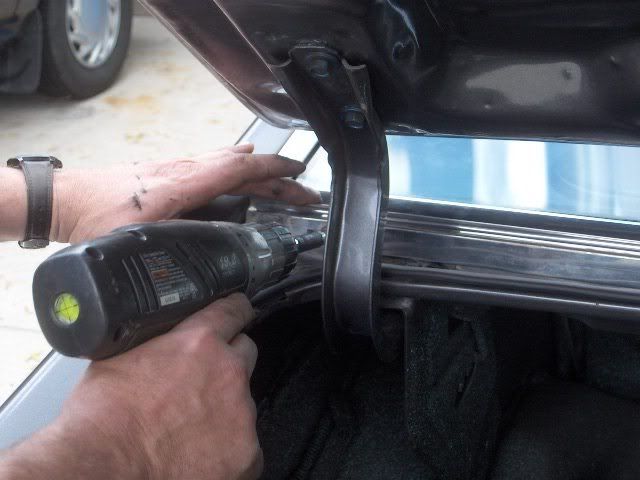 Wash the window and your done.
GOOD LUCK !!
I would like to thank Scott Poffinbarger (74innovation) for being the photographer and letting his car be the subject of this write up.