Well it has been way too long since I have enjoyed my high school ride on the street. I have recently switched gears from dedicated drag car to an street warrior.
I removed the all aluminum 421 sbc for an LS3 416 from Mast Motorsports, the dyno sheet stats that it made 578hp and 535ft/lbs. I used their in house harness and computer which is also drive by wire, and can be tailored to my satisfaction....with the purchase of their proprietary data cable. Cooling for this engine is handled by our LSX Entropy aluminum Radiator shown here in our vender section.
A 4L60E with a 3,000 stall converter from Abruzzi Racing transmissions will convert the power to the wheels. Extra clutches, corvette servos and all the bushings have been converted to torrington style of bearings, plus some special adjustments that only Marco, the owner, knows about. He also manufactures his own billet converters. A TCI trans controller is being used to speak to the transmission as the Mast harness and computer does not run the transmission.
The rear end was switched out from a narrow chromoly unit to a Moser Engineering fabricated 9" with a wave track center section and 3.50 gears.
The brakes are Wilwoods new one piece rotor and hub design FNSL6R Radial Mount Six-Piston which is a 13" system. Offset was .300" per side. the rears are a matching 13" set up with emergency brake provisions.
My suspension is......well Mine, the full Church Boys Racing LLC. power rack and pinion conversion complete with uppers and coil overs. In the rear is my new triangulated 4 link design. Rear coil overs are double adjustable with 175lb. springs.
Wheels are made by Forgeline Wheels in Dayton, Ohio. Fronts are 17x8 with 5" back space. The rears are 17x11 with 4" back space. Tires are Nitto NT01 235/40 and 315/35.
Fuel delivery is handled by the Ricks Tanks Stainless tank and the CTS-V pump.
Here are a couple of snap shots....better photos will be on the way.
This is what it was before the LS/street conversion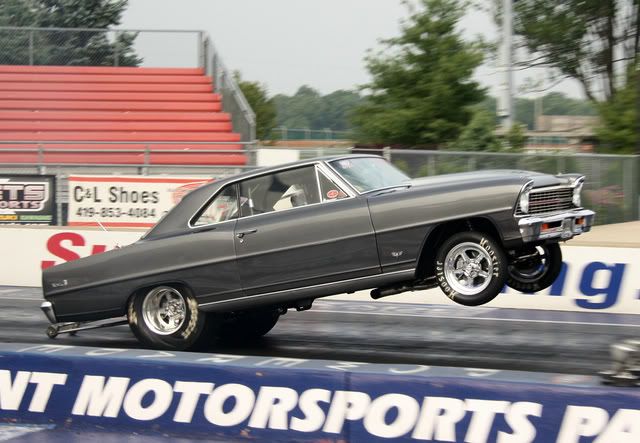 Dad and my Uncle doing the install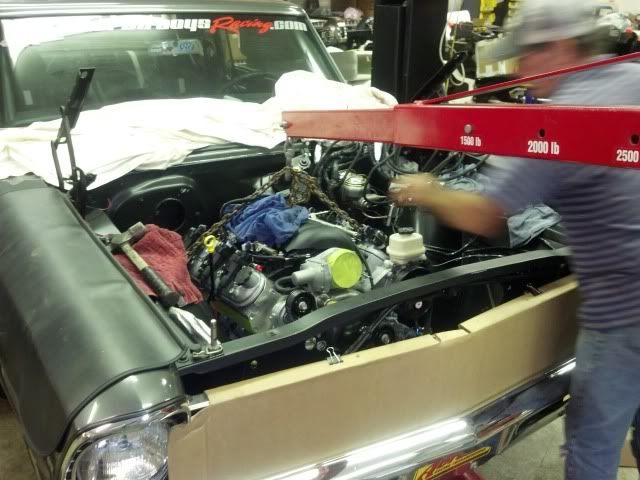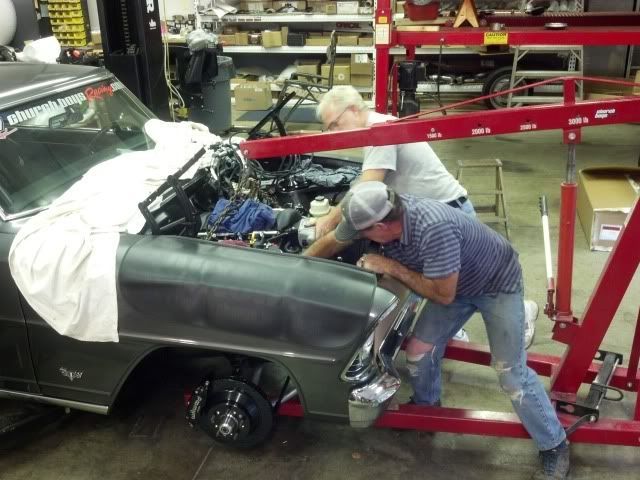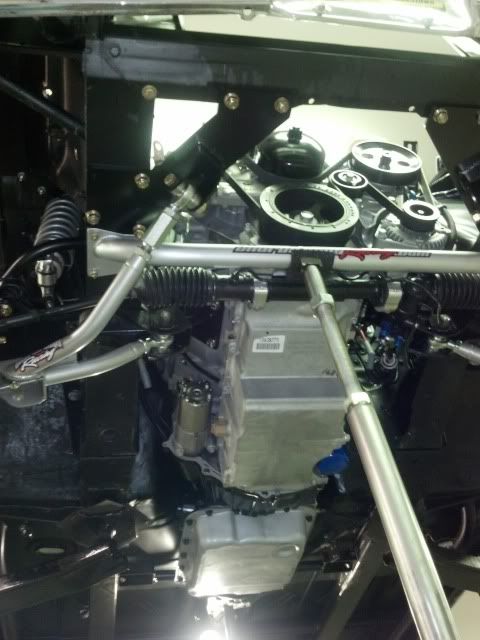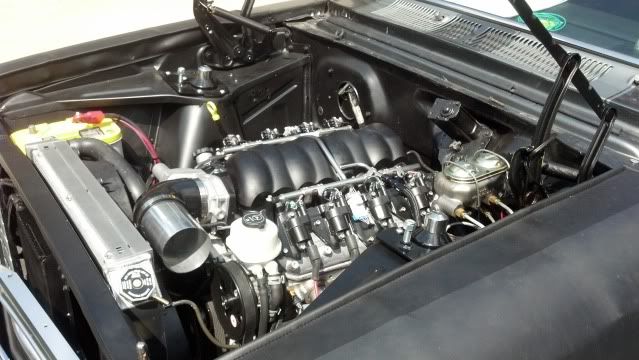 The rear end and 4 link brackets