Discussion Starter
•
#1
•
Hello Everyone
A year ago I finished up my first resto. project - an 87 Monte Carlo SS. I said I would never do another one but it didn't take long to get the 'bug' again.
I've always loved the Chevy II Nova with my favorite being the 66 model year - so always up for a challenge I decided, after seeing so many beautiful Novas at car shows and on this site, that I wanted to do something a little different - and so the 'Granny Grocery Getter' project was born.
Along came the perfect car. A 4 door 66 Chevy II Nova - original rust, ripped seats, sagging headliner, and a beautiful patina that you just can't buy! It's a complete car with solid subframe. It will need new floor pans and trunk patches but thats all part of the challenge. I can do all these things myself ( with a little help from my buddies ).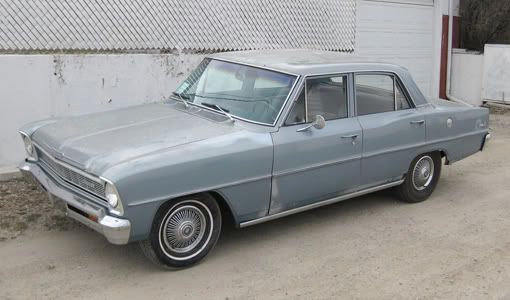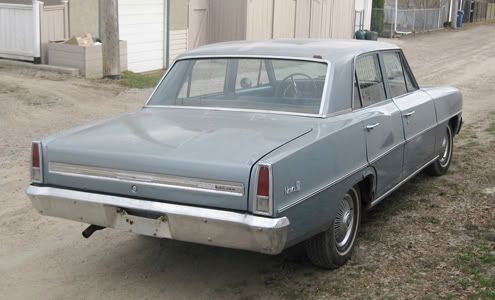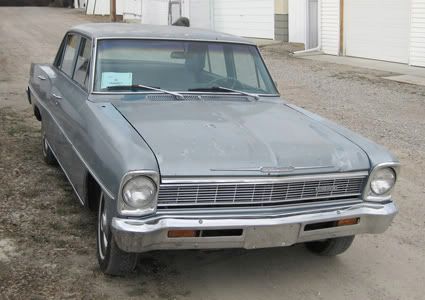 What you see in the pictures is what the finished project will look like - except what you can't see is a complete upgrade on the drivetrain, suspension, brakes, muffler and tires. I want to be able to pop the hood and show a highly detailed engine bay with a gleaming small block v8 power plant inside.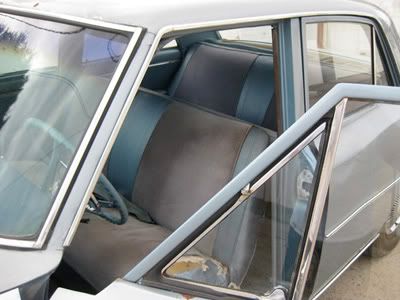 My question to all of you Nova experts on this site is can I make this happen? I understand the costs involved and my budget over the next couple of years would be in the $10,000 to $12,000 range.
My objective is to have a fun/safe vehicle to drive with the power I want and have that ultimate sleeper look!
Any opinions/suggestions/ideas are welcome. I'm going to have lots of questions in the next while. MD Great site!