Discussion Starter
•
#1
•
Well guys/gals I'm fairly new here. I really enjoy looking at what everybody else is doing with their cars.
I got my first Nova January 23, 2011.
She sat outside on the trailer until I got a BUNCH of old projects done. Once I got most of them done and made room in the shop I rolled her off the trailer and into the shop. This only took a month and a half. It drove me nuts to see this car sitting on the trailer and not in the shop getting rebuilt.
So now she was on the ground and this is what I have to work with.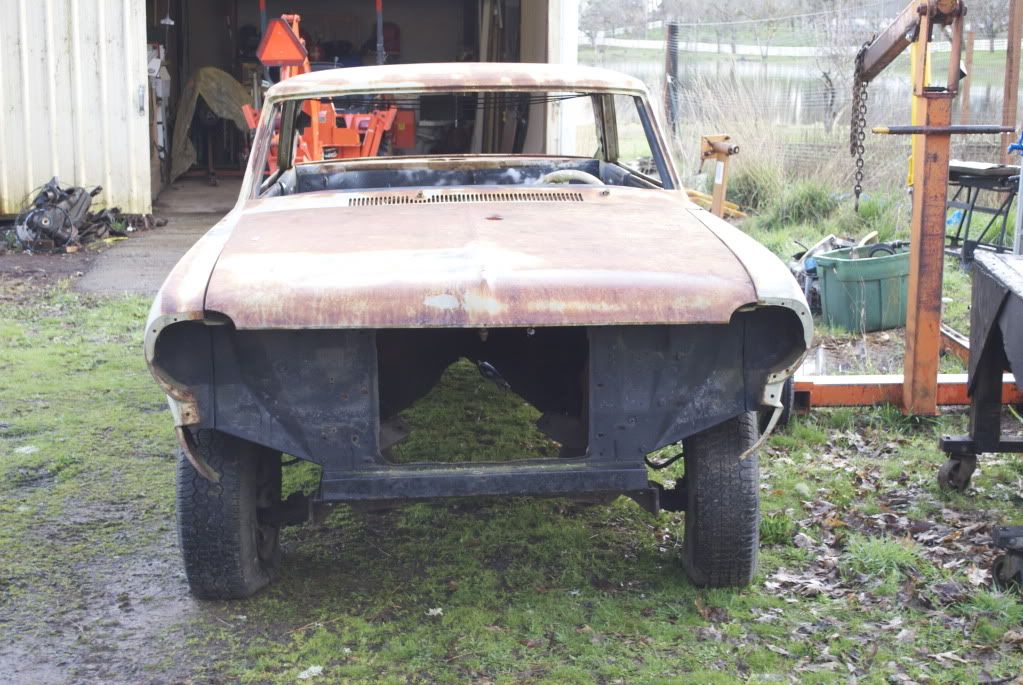 At least she came with new quarter skins.
So I have one quarter cut off and the other needs cut off due to rust. I also need to R&R 1/4 of the trunk and both outer wheelhouses. Darn drag racers torched the wheel wells out to make room for fat slicks.
So at this point I am also thinking about what am I going to use for a motor?
I have two complete Buick 231 Turbo motors with the correct TH350.
I also have a four bolt 350/350 that I can rob from the '75 Luv.
Seeing as I have been working on this for a month and a half I have already made my choice. I'm really interested to see what you have to say.