This is the motor out of my 67,looking to go the LSx route and need to sell this.It makes 537hp and 507 tq @ on the dyno @ the flywheel. Compression is around 11.0-1.It has roughly 5000 miles on it and has had Royal Purple in it since it was broken in.I am currently looking to sell the long block ***'y for $5500 .I do have everything from radiator to the TH350 trans that can be sold all as a package for the right price.Once the long block sells I will be piecing out the rest of the parts.The long block consists of balancer to flex plate,pan to intake for the above listed price.All other parts are up for negotiation.It is currently in my car so it can be started and driven before purchase(buyer in passenger seat
)Would prefer local pick up but will work with out of area buyer to the best of my abilities.
Motor consists of a Little M race block #3113211
http://www.dartheads.com/products/engine-blocks/chevy-small-blocks/little-m-engine-blocks.html
It has a ported set of older AFR210 revised straight plug heads,2.08 intake and 1.6 exhaust.They flow 288 @ .600 lift.Crane Gold roller rockers and stud girdles.
Has Isky solid roller cam .602 lift with a 1.5 rocker @ .630 with a 1.6 rocker
Isky roller lifters and an AFR rev kit.
Rotating ***'y consists of a Cola 4340 forged steel crank 3.75 stroke and 400 size mains,Eagle "H" beam rods with ARP bolts,Ross #99464 flat top pistons.
Has 8 inch Fluid Damper
Has double roller chain and aluminum timing cover with cam button.Intake is a Victor Super Jr that has been matched to the heads and clear powder coated
Oiling system consists of a 7 qt custom built KevCo pan with a power kick out and windage tray.Has Meling Select oil pump with the 3/4 inlet.
Also includes GM performance valve covers.
ARP fasteners have been used through out.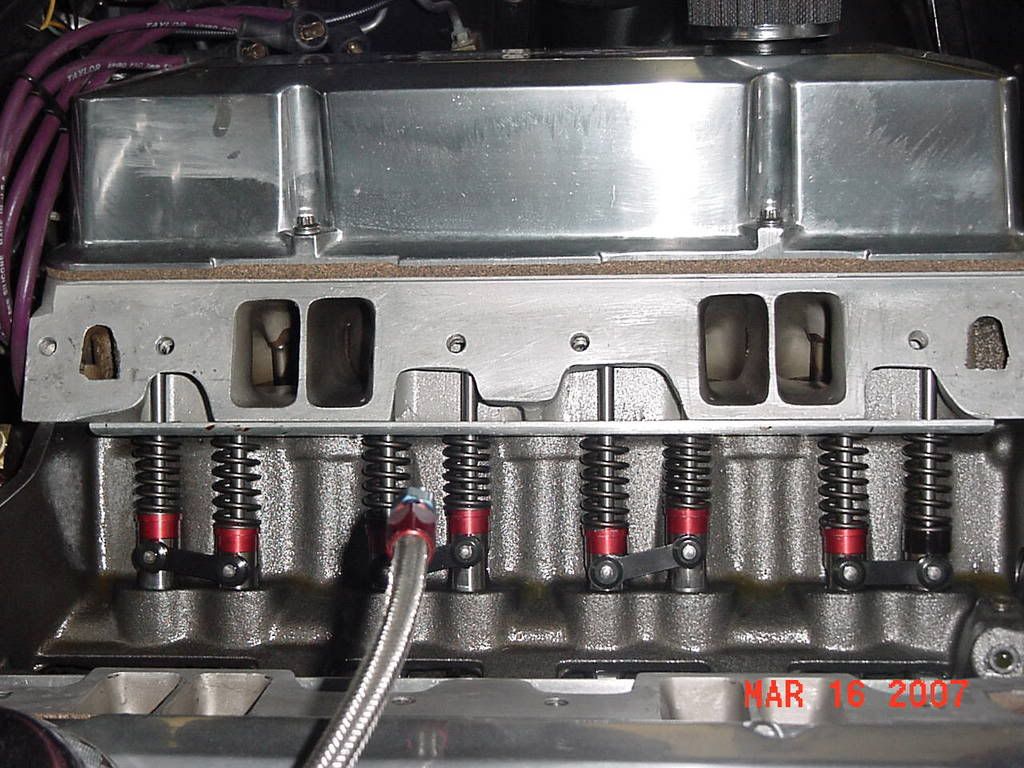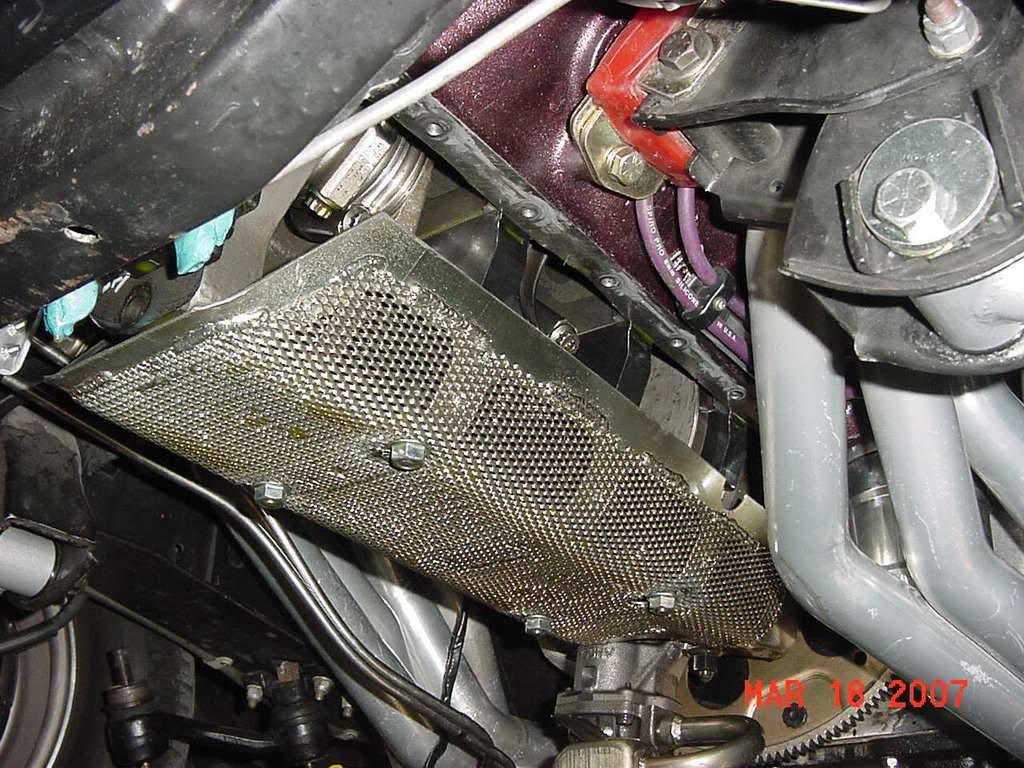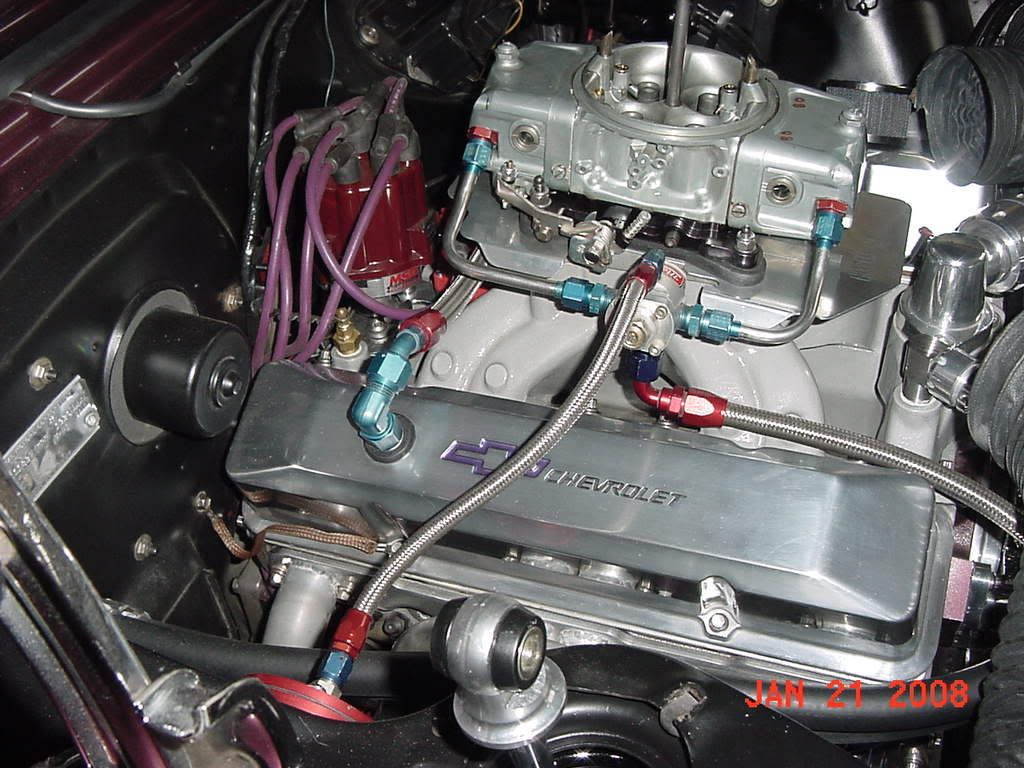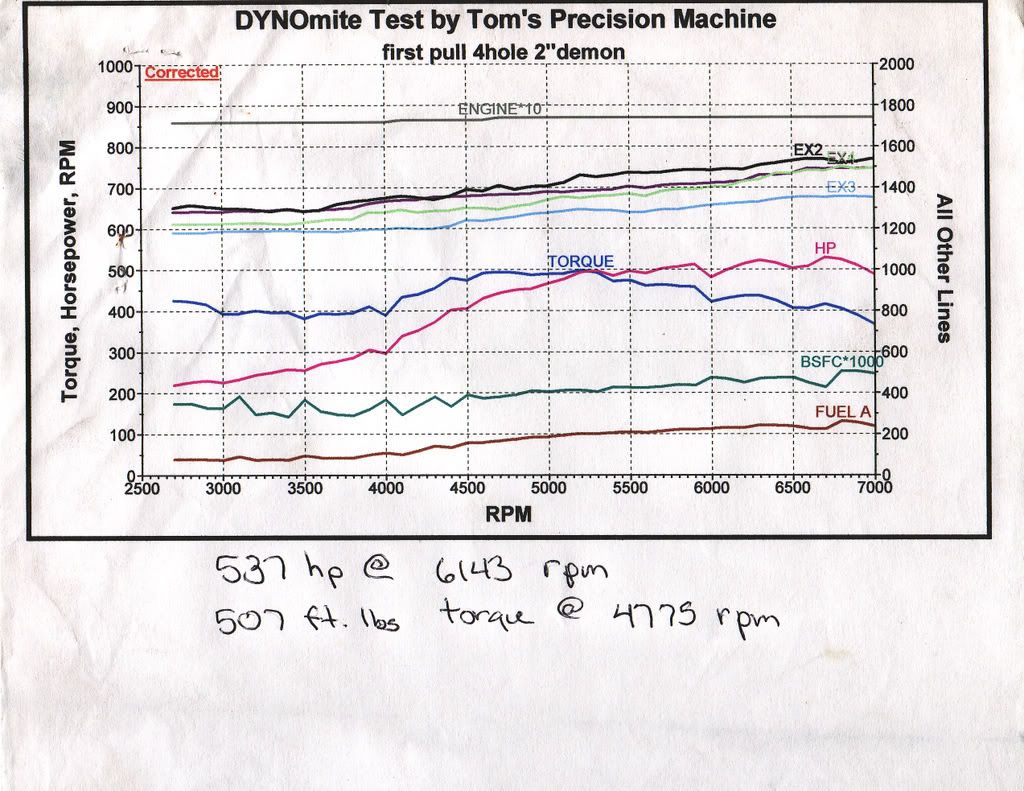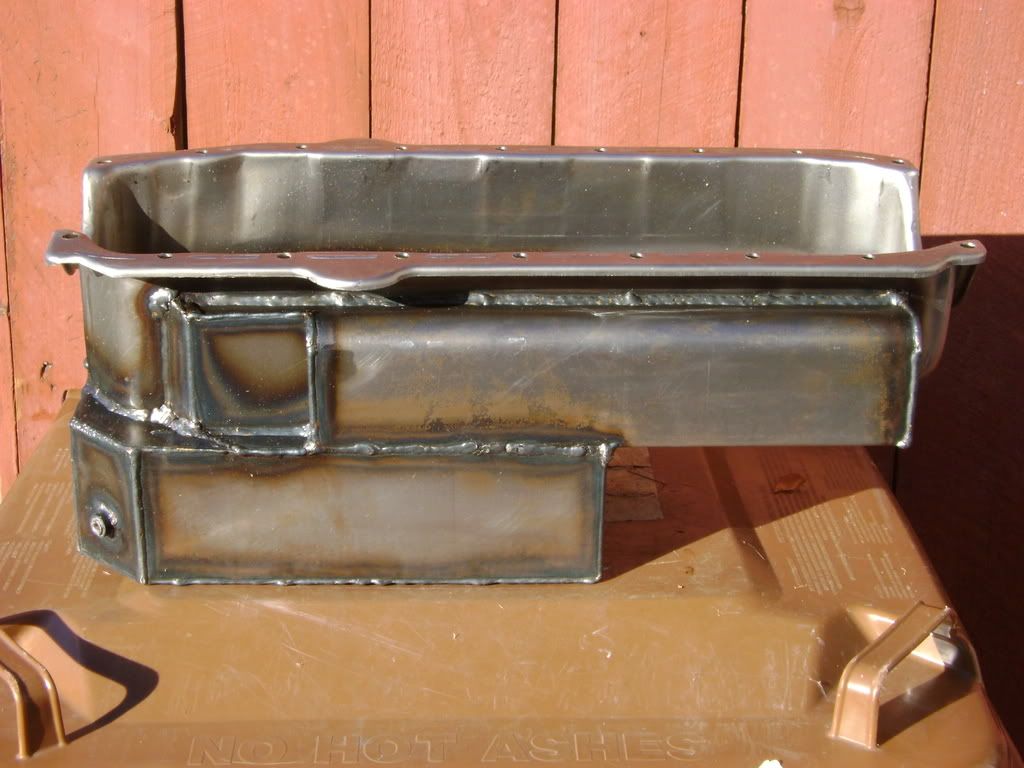 Brief running video
http://s165.photobucket.com/albums/u55/nova404/?action=view&current=MOV01575.mp4