Discussion Starter
•
#1
•
I have finally taken the plunge and bought a 2006 L33/4l60e to put into my '68.
For a link to all the pics:
http://s874.photobucket.com/albums/ab303/brandonjones30/L33%20Swap/
This combo is replacing a 350/350 combo that has been in my car for about two years now, but the reliability and power of a fuel injected engine is too good to pass up. I am only able to do this with the help of my dad (who is the best dad in the world since he put aside his '64 Chevelle project to help me with mine), and I cannot thank him enough for the time and effort he is putting in to help get my car back on the road again.
Well I am about 4 weeks into the swap, and we are getting close to get this thing running, but I'll start at the beginning. I'll try to be detailed for all those who are attempting this swap. The multiple threads here on Steve's are an invaluable source of information.
I started out by buying a 2000 5.3 from Pioneer Auto Wrecking in So Cal for $600. It was sort of an impulse buy, and I was too excited to check the VIN number to make sure it was a 5.3. I didn't check it until I had it home on the stand, partially disassembled and it ended up being a 4.8. We took it back to the wrecking yard and I ended up finding a complete 2006 L33 with 62,000 miles, and we went home with it for $100 bucks more, for a grand total of $700.
Here is the 4.8 I thought was a 5.3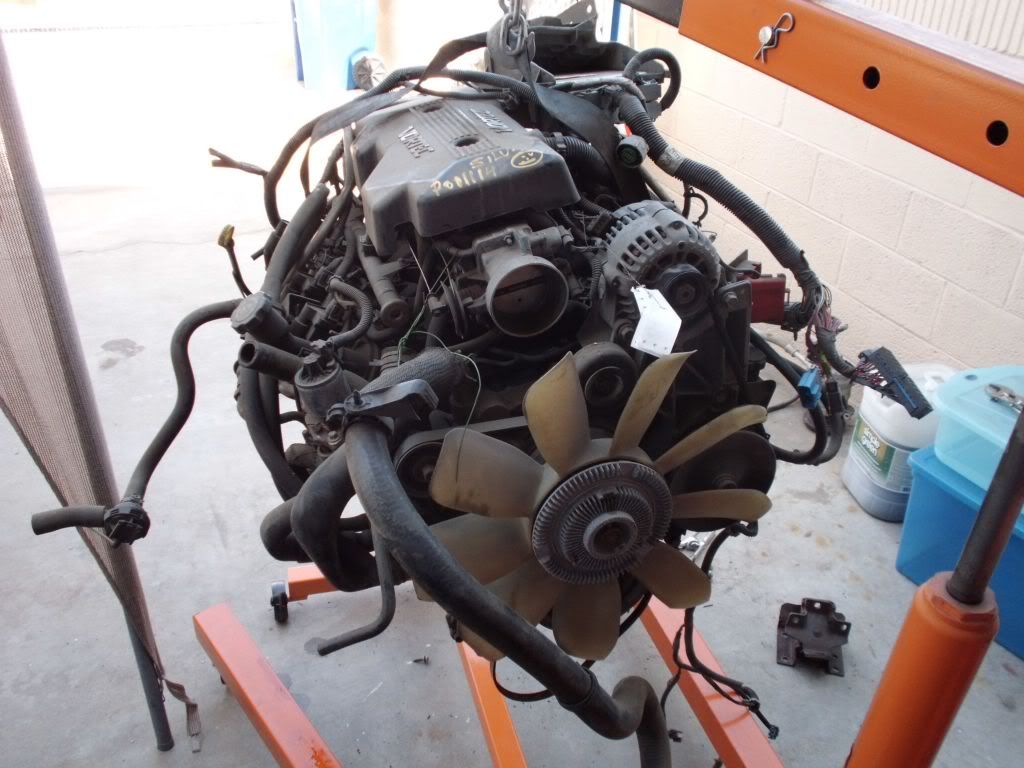 And here is the 2006 L33