Discussion Starter
•
#1
•
I have a 64 nova 400 coupe with red cloth interior. The seats have what looks like original style covers on them -is this the 64 pattern? the tops of the front seats were repaired -they are just red vinyl -no stock pattern -so it's possible more of the seats were changed - did they use this pattern different years? What's the deal?
Does anyone have pics of a 64 cloth interior in red that is all original?
Here is what mine looks like:
http://community.webshots.com/photo/413978336/1420474570043358895PZmKbu
here is a pic of Craigert's 64 -slightly different pattern from my 64: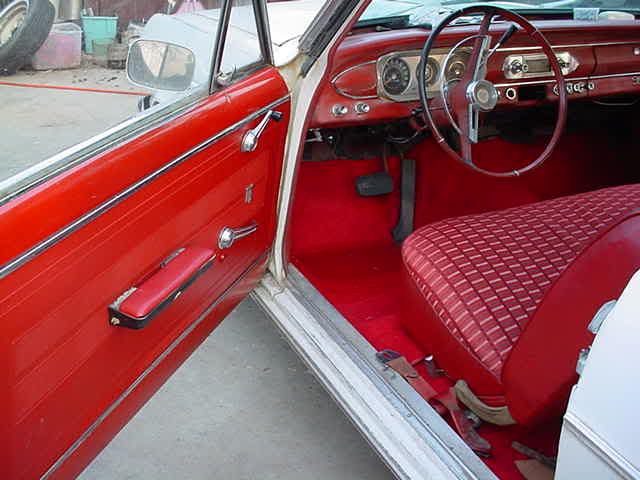 and here is (was) bogie's 66 interior-looks like the same pattern as mine:
http://community.webshots.com/photo/238454465/1238456418058614284wdbKrn
I ended up getting the 63 cloth set made by PUI -I liked the pattern -has some black in it which I think will look good with a black headliner.
Thanks!