Discussion Starter
•
#1
•
hey guys,
looking through the assembly manual i find images/part numbers for the brackets to mount the alternator and power steering pump.
for the power steering, the pump front, block bracket, i have. i think they're all the same. well i thought the rear/side brackets were all the same too.
here is what the assy manual shows...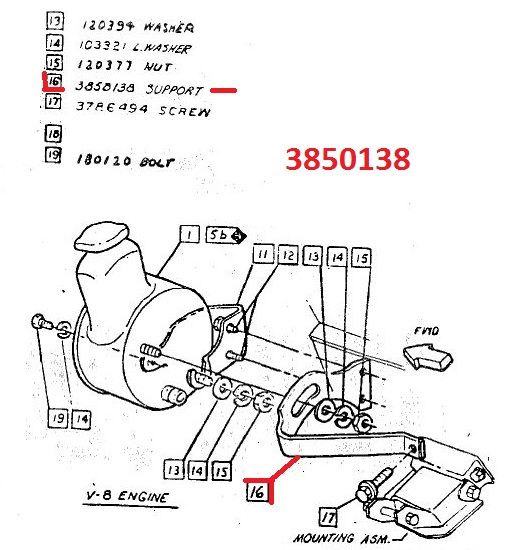 and here, if you've seen this unit, as crappy as the image is, you'll recognize it. this is the unit i have... it sandwiches between the mount & block.
are they the same, just a screwy image, will what i have work in conjunction with the factory manifolds/alternator mounting? they all have to be in alignment...
and this is an El Chrome-O alt bracket... i don't think it's correct for anything, really... i checked it and it won't work for the ChevyII set up
this is what the assy manual shows, although they skip the part identification... anyone have an image of the correct bracket?
can you guys POST pics/clear this up for me?
thanks.