11 inch rear MPB and stock drum weights and measurements
So I decided to get a set of these Master Power Brake 11" drums for the 8.5 ten bolt I am building up for my 71. I was told they were heavy and I knew they would be big, but DANG!! They are huge and heavy.
So now a comparison of three Drums: Stock finned 9.5"X2" off the new 8.5 : Stock not finned off the old 8.2 rear
: Master Power Brakes 11" drums
Please allow some error on weights as I used the digital bathroom scale
The finned stockers are 3 1/8 X 12" overall
Drum = 15.4Lbs
Backing plate with shoes and ebrake cable = 9.4 Lbs
Not finned stocker off the 8.2 = 3 1/8 X 11 3/8"
Drum = 11.4 Lbs
Backing plate (didnt weigh but should be same as the 8.5 housing plates)
Master Power Brakes ARE 4 1/4" X 14" overall !!
Drum = 24.8 LBs !!
Backing plate with shoes but no E cables =9.4 Lbs
TOTAL FOR DRUM AND BACKING PLATES WITH PARTS = 34 1/2 Lbs
That drum is over nine pounds heavier than the stock finned one and over thirteen pounds heavier than the not finned stocker off the 8.2 housing.
Also the size measurements alone being that it is 1 1/8" thicker it makes it stick 1/4" or so out of a 15X7 stock chevy Ralley wheel.
And it is only 1/4" from the Drum to the stock shock mount. I put one on the car over the stock backing plate. Its like the finned portion of the new drum continues a full inch further in than the actual braking surface as scene from the one photo. this is what puts it so close to the shock mount.
here are some photos, one of the photos even shows the drum completely over the stock drum on my welding table.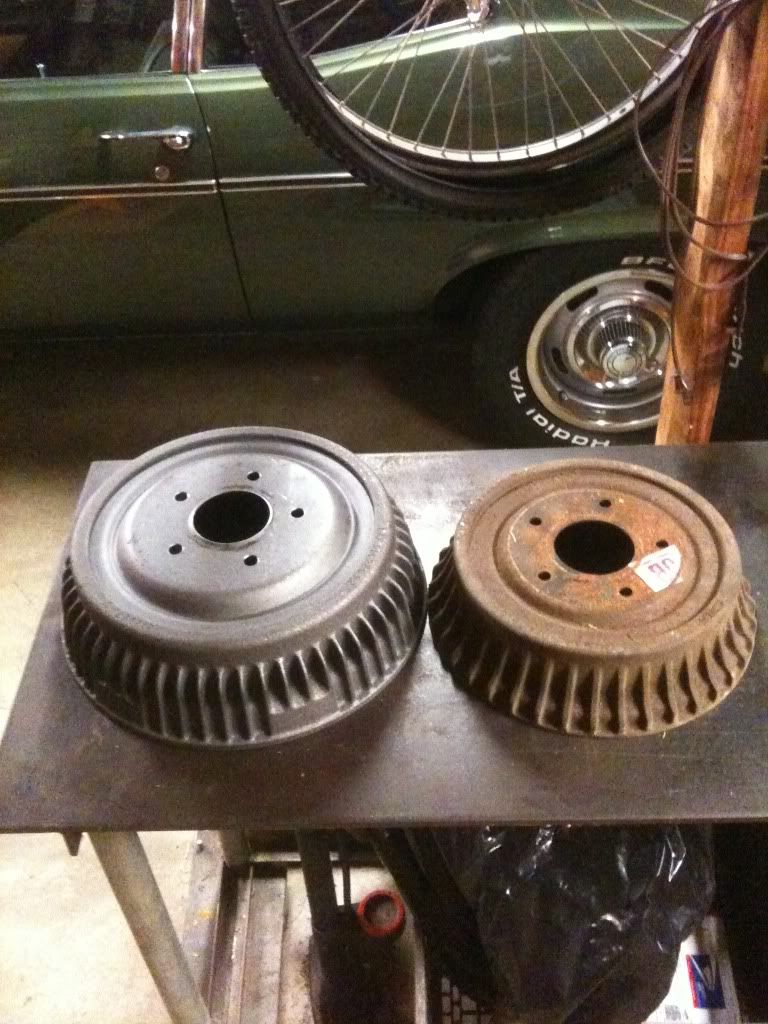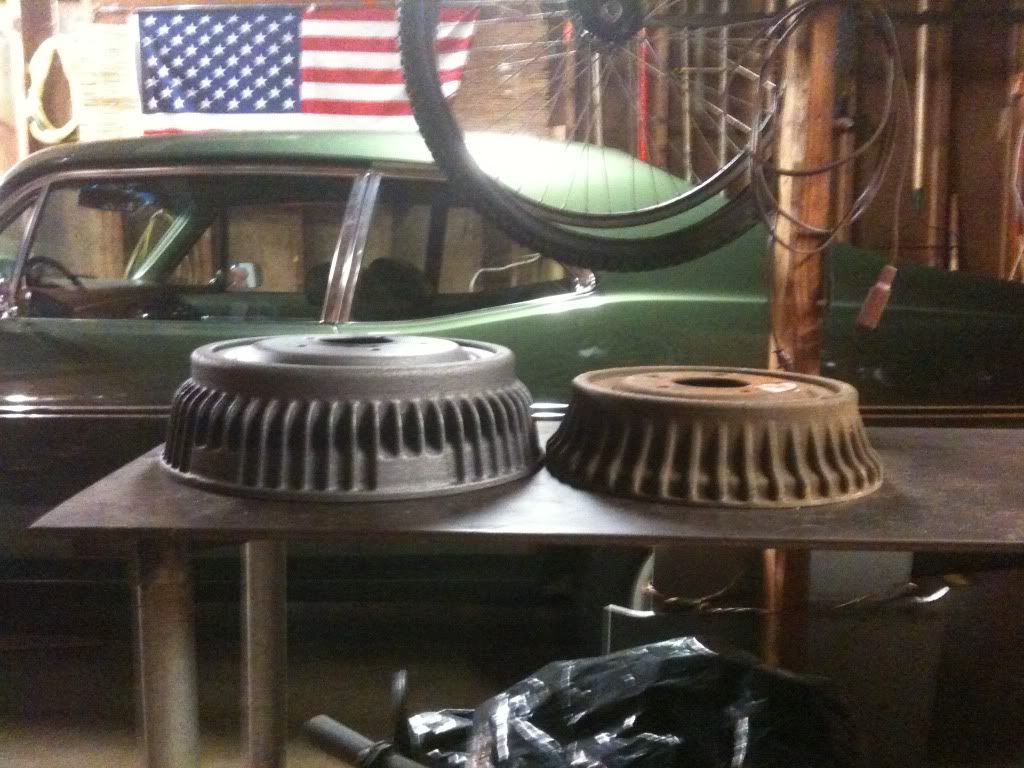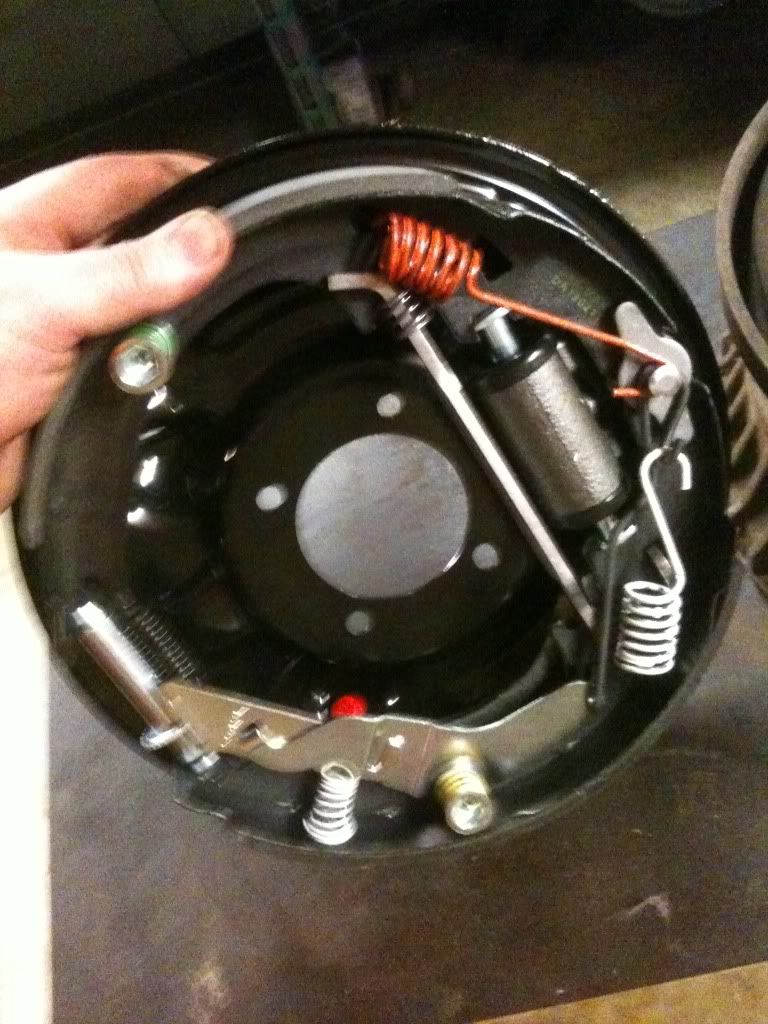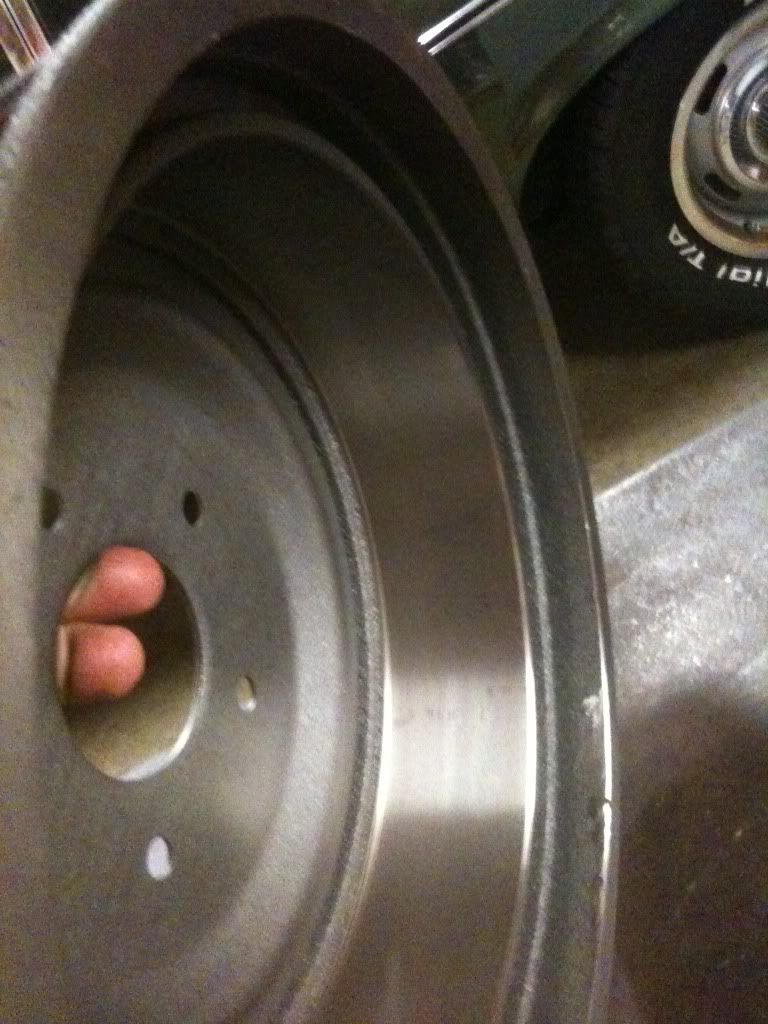 So do you think I should run em' or return em cuz of the weight, Ten pounds per side more unsprung weight and Ten pounds more for the axle to try and get up to speed to.
But I bet the car will stop better though.
Carcass