Thanks!
I like it when I can work on something during the winter. I rather spend time in the garage than just sitting on a couch...
Yesterday our last items from Pomona Swap Meet arrived here in Finland. So the heads, oil pan and that Radio Jet wagon had to be shipped in here, but thanks to Finn-US Logistics that was a simple and easy task.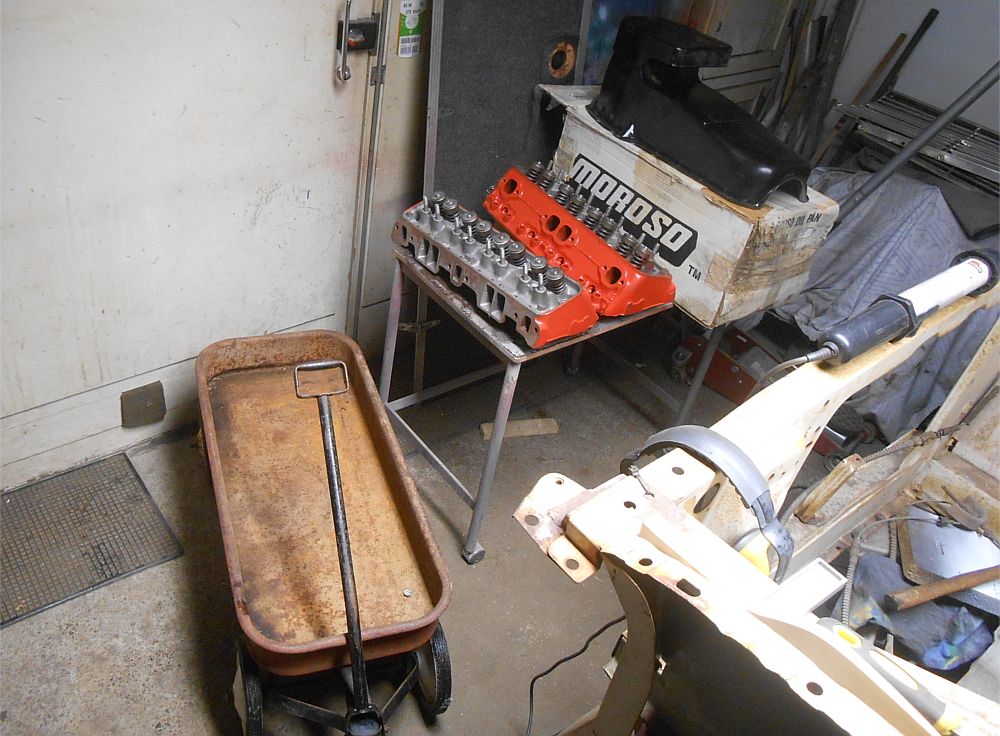 A Few days ago I cut that co-driver's side B-pillar away, so the next thing will be modifying it to look like the one on factory made 2 Door Sedan.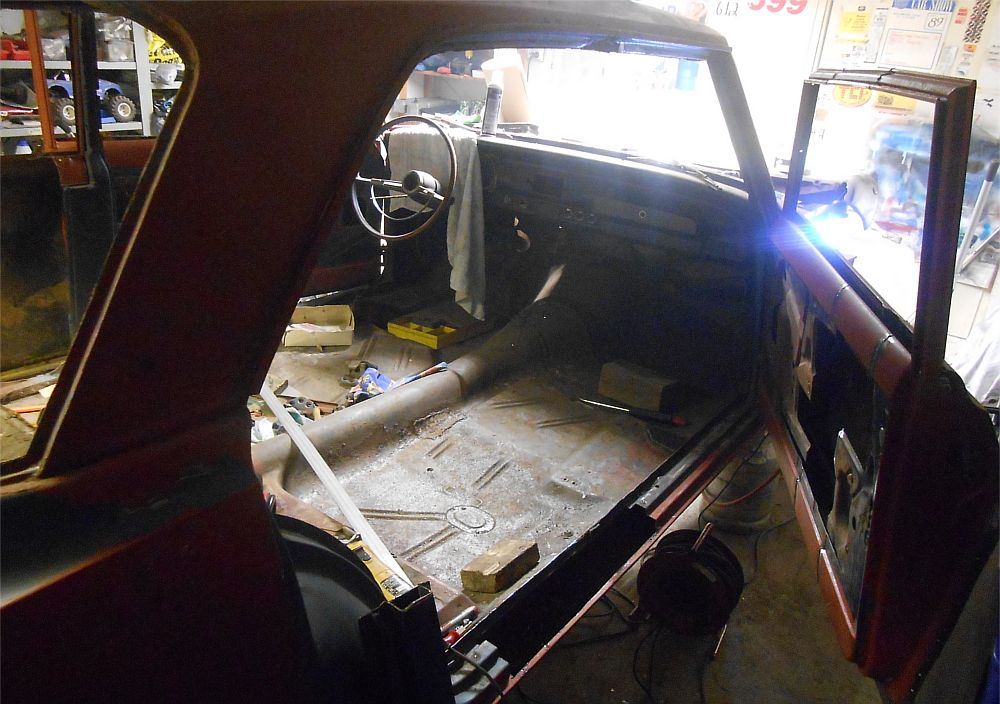 Then I decided to study how to put lead to cover all of those weld seams on driver's side. Lots of information about this can be found in the internet so I got a decent idea how it's done. What everyone said as the most important thing was to keep the area clean where you want to add lead. So I sanded that area into bare metal with a nylon disk on my angle grinder. I decided to begin from where I had filled that antenna hole, as if I heated the lead a bit too much, it wouldn't be on the floor straight away.
Here is the area cleaned.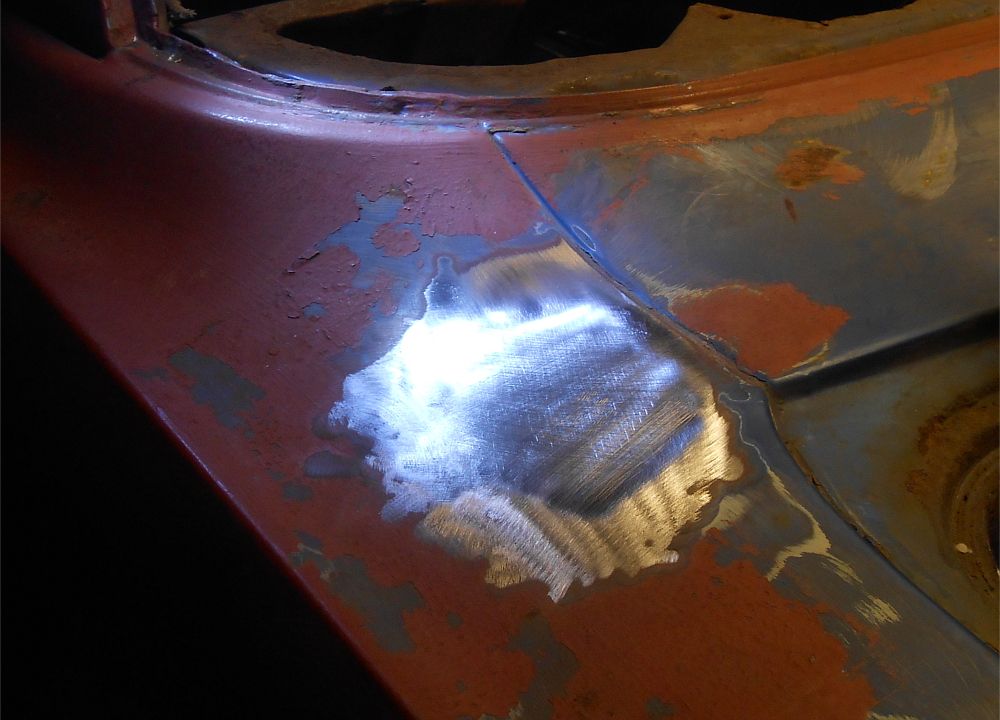 Then according to the step by step instructions I added the paste and did everything else the instructions said. Heating up the lead and making it soft was actually easier than I thought, but I had some problems with spreading it smootly on that area, as the wooden trowel I borrowed from my mom's kitchen wasn't probably the best tool for this...
But luckily I was able to find a better one and when I tried leading on driver's door it was a lot easier. And surprisingly, I didn't heat the lead too much, zero lead went to the floor...